STOP FARTING AROUND WITH GOPRO STUDIO
You've got tons of GoPro clips that you need to do something with…
You're in the right place! I've got something for you.
3-in-1 Crash Course Masterclass
for beginners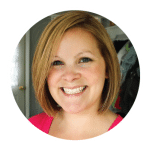 Hey there! My name is Meredith and I know how frustrating it is to learn how to edit GoPro videos… you've got the awesome footage with the awesome camera, and you're ready to do something with all of it!
Create something fun to watch, something you can share on Facebook, something that might even leave your friends and family wondering how you created such a fun-to-watch video!
I designed this 3-Lesson crash course to walk you through creating your first awesome GoPro video using GoPro Studio editing software, and I created it specifically for beginners.
This Masterclass will take you from confused to creating videos that will leave your friends and family wondering how in the world you did it.
What's included in the Crash Course?
3 In-Depth Video Lessons:
Getting Started with GoPro Studio – Tour and Workflow
Making Your Movie: How to perform basic editing functions and creating a fun to watch video
Making Your Movie Awesome: Jazzing it up with special effects
You also get access to my mini-course, "6 Keys to Killer GoPro Videos" which covers tips on creating awesome videos outside of the editor, like shooting and sharing your videos.
I believe that everyone who owns a GoPro is capable of creating awesome videos!
This is an all-digital, video-based crash course that will have you up and running with GoPro Studio in less than 2 hours!
I invested in the year subscription and am not disappointed. Meredith starts off with basic, beginner information and graduates to more complex material at a comfortable rate for us newbies and I look forward to using her shared knowledge to create my masterpieces in the near future. Thank you Meredith from a happy subscriber!
Brad
I'm somewhat of an amateur with video and was seeking a way to step up my game without having to invest too much time or money. The GoPro camera has helped me get a ton of really great footage but I didn't really know how to put it all together. The VidProMom tutorials and course have made the process of learning how to use the editing software way quicker and easier than trying to figure it out on my own. Now I've got way more time to make cool videos!
Chris
MONEY BACK GUARANTEE: Simply let me know within 30 days of course purchase that you gave it a go and it's just not for you, and I'll refund 100% of your money.
Frequently Asked Questions
How is this crash course different than free YouTube videos?
My YouTube tutorials are designed to cover just the basics, not the details that beginners often get hung up on. Plus, some of my YouTube tutorials have thousands of views but the tutorials themselves are outdated!
How can I get help during the crash course?
I respond directly to enrolled students' questions via email.
What if I don't have any great GoPro footage?
I believe everyone with a GoPro has the ability to create awesome GoPro videos! And that's why I included the mini-course, 6 Keys to Killer GoPro Videos when you enroll in the crash course. It gives you some ideas and inspiration for shooting videos so you have great footage when you sit down to edit an amazing video.
What if GoPro Studio doesn't work for me?
Let me know within 30 days of enrollment that it's just not working out for you, and I'll give you a full refund.
I don't know how an online course works. Do I need to show up at a certain time?
All of the video lessons are pre-recorded, and available any time. That means you can watch them on your own time, and re-watch them as many times as you need. The course lessons are available as long as you'll need them.
If you like Meredith's style of teaching through tutorials, you will LOVE this course. Creating awesome videos should be fun… and it is!