If you are completely new to GoPro memory cards, you need to know a couple things before you buy one. Even if you're not new, it's good to know what to look for in SD cards for GoPro because not all memory cards are compatible with your GoPro! I will tell you exactly what is the best SD card for GoPro, but it's important to know the differences yourself as well. You never know when you might find yourself out with a full memory card, or you forgot yours at home, and you need to buy another when you're on the go. As I explain in my video, not all GoPro SD cards are the same. Let's sort it all out!
(The links in this post are affiliate links, and we will be compensated when you make a purchase by clicking our links. Read my disclosure policy here.)
Best SD Card for GoPro
I'll get straight to the point if you're not interested in learning more about SD cards for your GoPro. There is one memory card the GoPro themselves recommend again and again for compatibility with all of their GoPro models: The SanDisk Extreme. It can be the regular Extreme, the Extreme Plus, or the Extreme Pro, but it cannot be anything other than Extreme.
[earnist ref="sandisk-extreme" id="6392″]
Do not buy the SanDisk Ultra. It's not the same thing, and it will likely result in recording issues!
Since releasing the GoPro Hero5 and Hero6 models, the recommended memory cards that GoPro recommends has changed. It is best to consult GoPro's own memory card compatibility chart before making a purchase.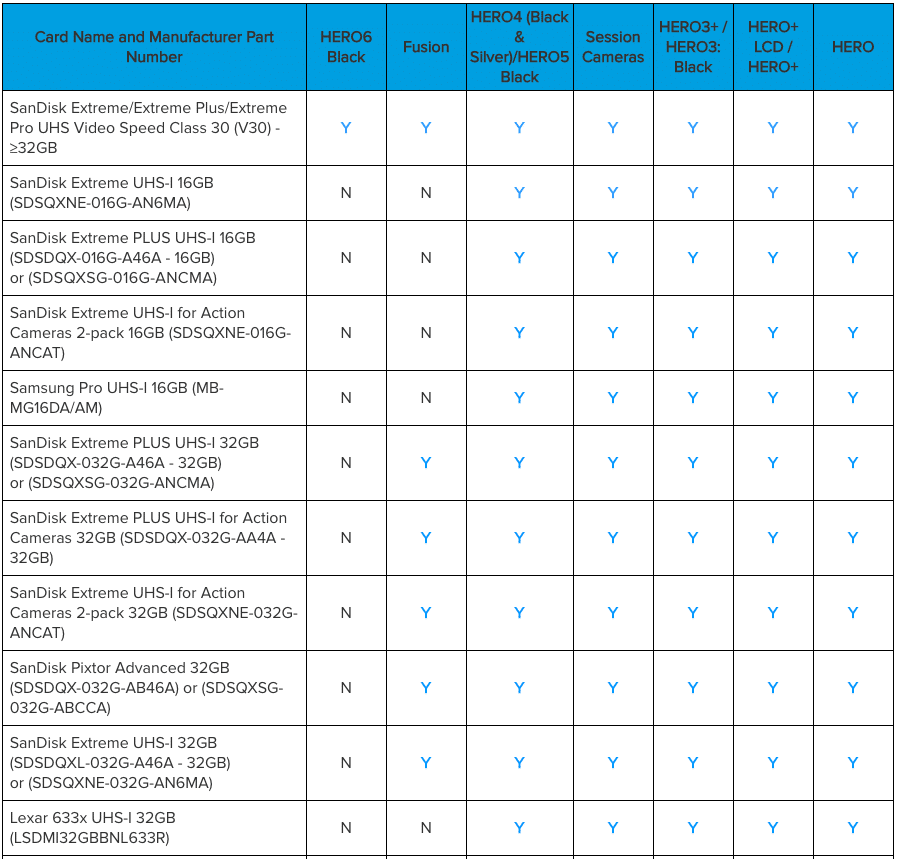 Below you will find some recommendations to keep in mind when shopping for SD cards, but please do keep in mind that you should stick to exactly what GoPro recommends, and the SanDisk Extreme is the only card that GoPro currently recommends for all models.
Before Shopping for a GoPro Memory Card
First, you will often see packaging with a camera or phone or HD symbol on it, giving you a clue that the card you're looking at is compatible with those kinds of devices. It may even say that it's compatible with action cameras like a GoPro. This is helpful, but how do we know that your brand new GoPro is compatible with this SD card that was manufactured months ago? Or that the SD card is compatible with your older model GoPro?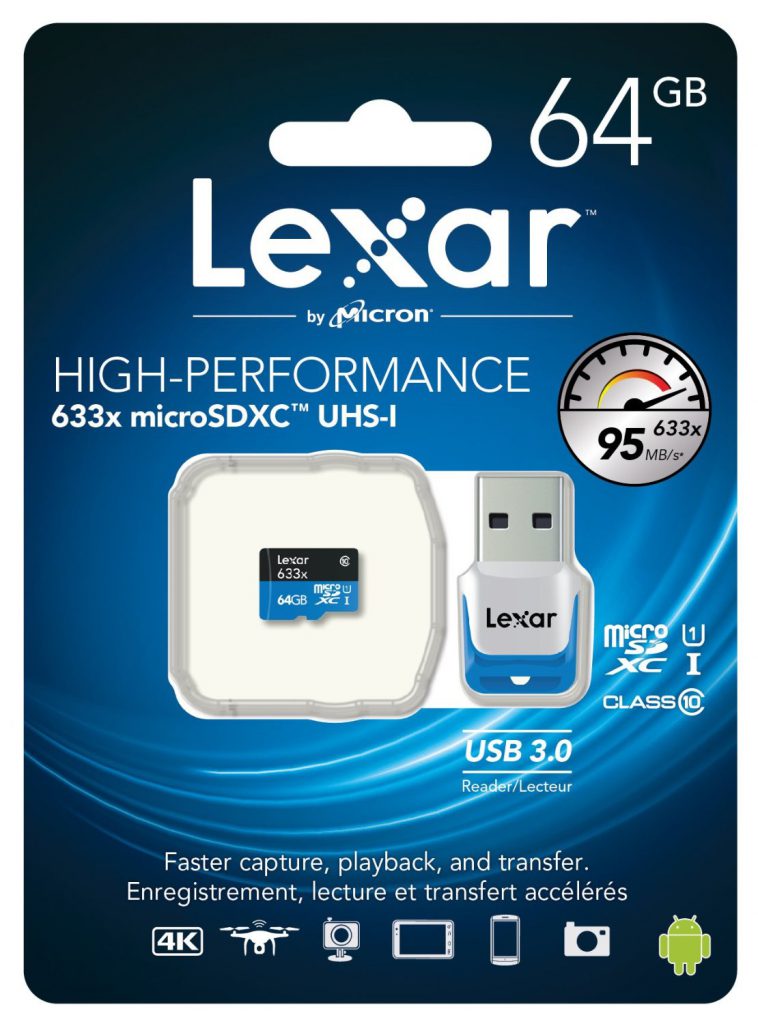 Not all GoPros have the same memory card specs and not all memory cards are the same, so it's best to learn what to look for rather than relying strictly on symbols printed on the packaging.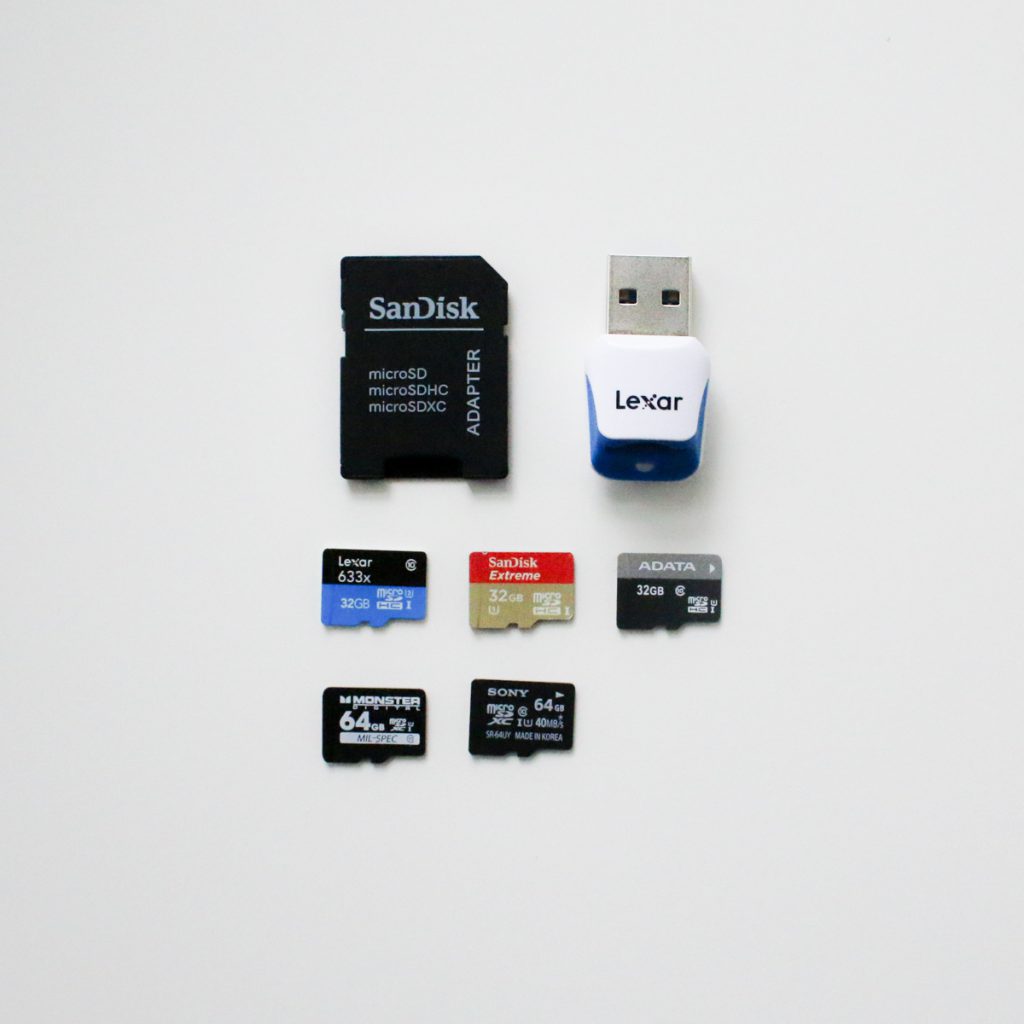 One thing to mention, in case it's not obvious, is that we're talking about Micro SD cards. They are about the size of a small fingernail, and usually, they come with card adapter or USB adapter, so you can use put them in your computer or even use them with a device that requires the regular size SD card.
You might think, "Oh, I'd like to buy a new memory card for my GoPro. I'll just make sure to buy the latest and greatest that money can buy!" but the reality is, your GoPro model may not be compatible with the latest and greatest memory card.
There are a lot of acronyms and numbers flying around when you start looking at GoPro memory cards, and they make very little sense at first. There are speed classes, Ultra High Speed classes, HDHC, HDXC, read speed, write speed, UHS-I (or U1) and UHS-II, capacity, and brand names. YIKES!
If you are confused, don't worry… so I am I. Let's break down what you need to know about memory cards for your GoPro camera.
SD Card Speed for GoPro Memory Cards
All GoPro cameras need a minimum Speed Class of 10. That's the 10 with a little C that looks like a circle around it.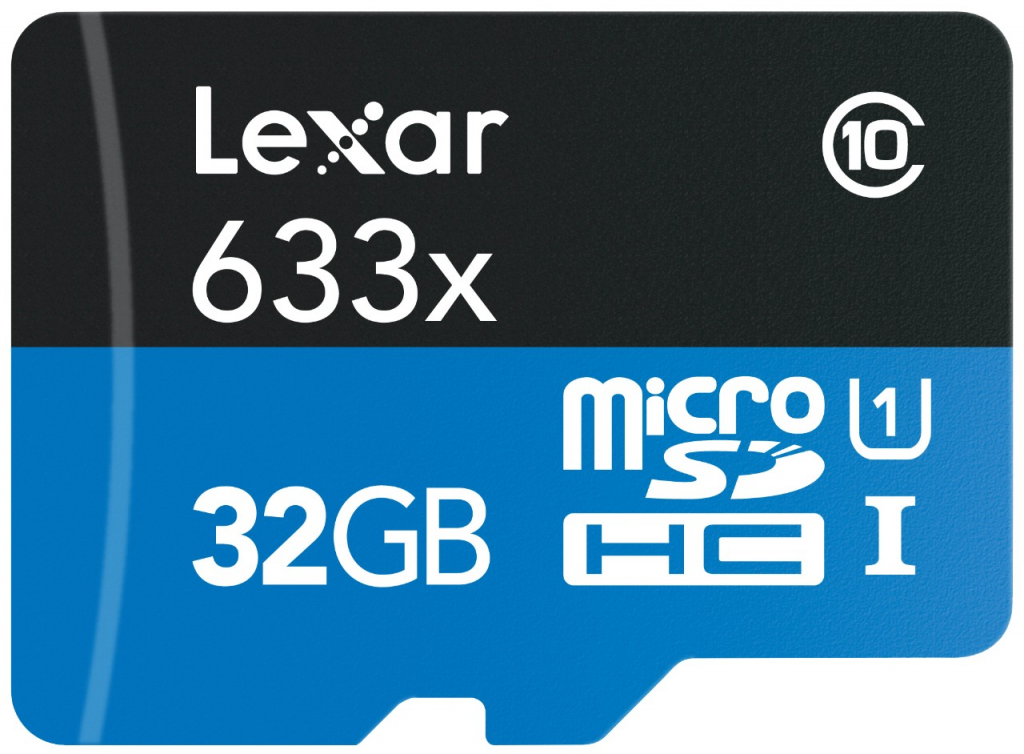 You should also see a U with a number in it as well, and it will probably be a 1 or a 3.
If you happen to have a U on your card, but no 10 with a circle C around it, it is likely that the card still meets the minimum requirements for GoPro, like my SanDisk Extreme card here. U1 also means the card's minimum speed is 10 Megabytes/second, where the U3 has a minimum speed of 30MB per second.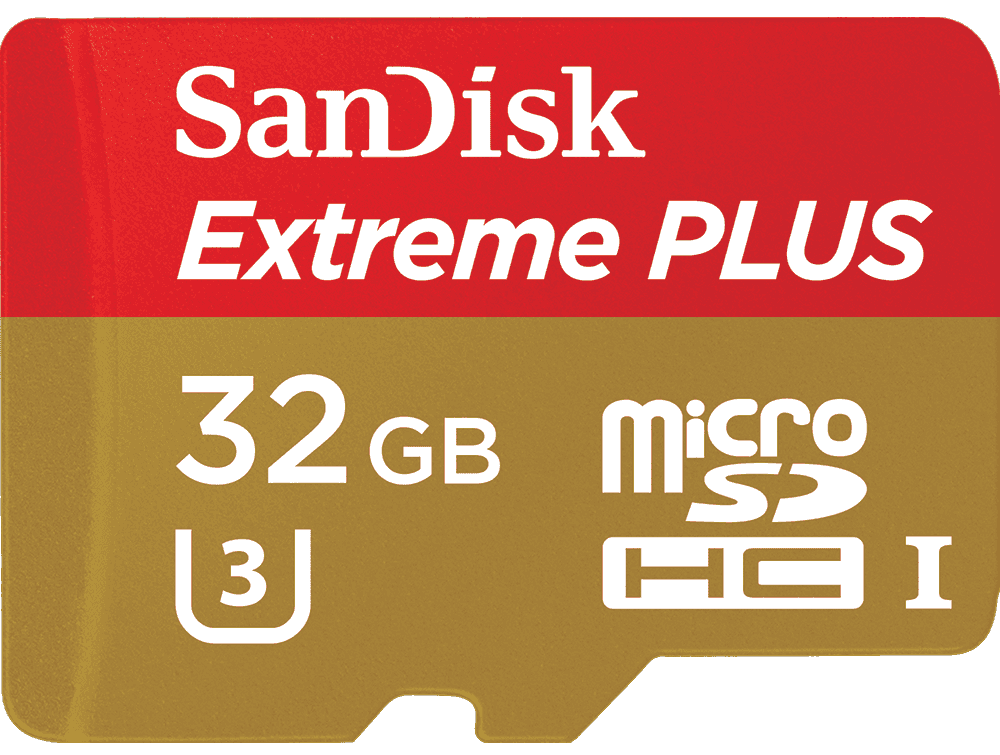 These GoPro memory cards meet minimum speed requirements for all GoPros, but what does that even mean? What kind of speed are we talking about?
The speed I'm referring to is the write speed of the memory card. It's easy to imagine that recording digital video is instantaneous… and it's really, really fast, but it's not instantaneous. GoPros are finicky when it comes to memory card speed because the camera is capturing high definition video, possible at very high frame rates, so it needs a memory card that can literally keep up with itself, and with how fast the camera is taking in and saving data.
You may have a card that also tells you the maximum read speed. The read speed is essentially how fast you can transfer your files onto your computer. It's ok if your card doesn't say what the read speed is–for compatibility with your GoPro, the write speed is what is important.
Memory Card Types and Capacity for GoPro Cameras
Typically, you will be looking for a memory card that has a 16GB (gigabytes), 32 GB, 64GB or even 128GB capacity. Someday soon, maybe 256GB cards will be the norm. This is the amount of "space" you have to "fill" on the card. All of your video clips and photos will take up space on the card.
Your SD cards will typically have either SDHC (high capacity) or SDXC (extended capacity), and this has to do with the format of the card and its capabilities for capacity.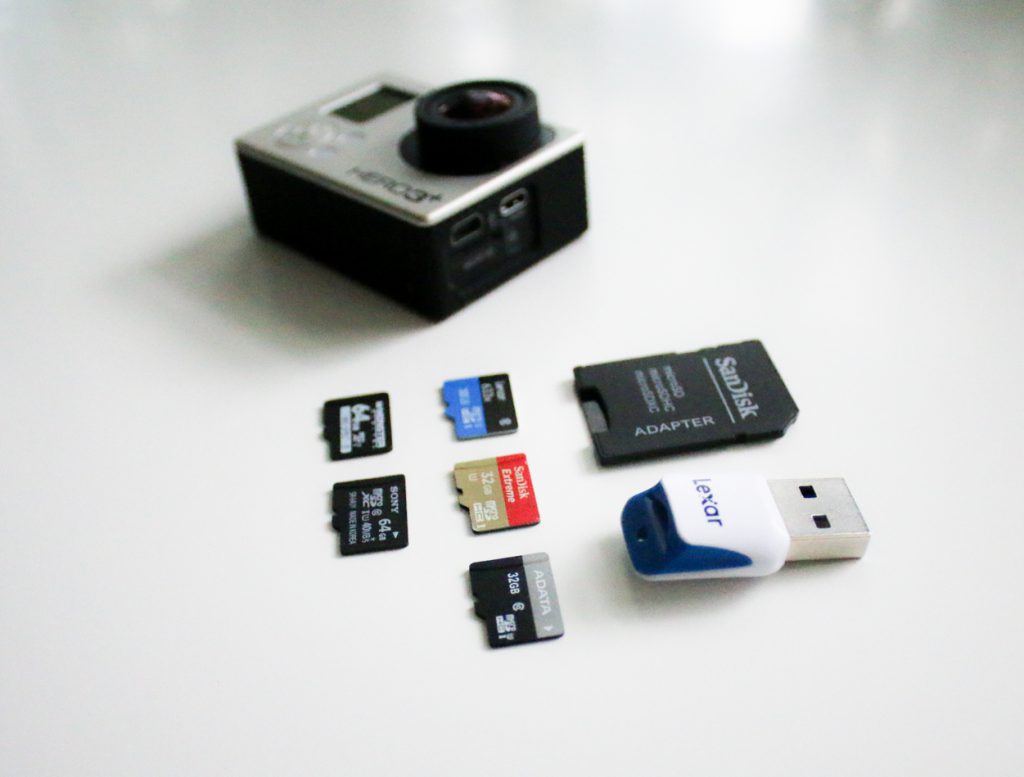 All of the SD Cards I own are either 32GB or 64GB. I find that for the type of shooting I do, I don't need more than 64GB of space on a single card.
Although all GoPros released in the last 3 years are compatible cards up to 32GB, not all GoPros are compatible with a 64GB card… If you own the GoPro Hero (that's the basic, no-frills model) you can only go up to 32 GB. Look for a card that says MicroSDHC on it.
GoPro Memory Card Brands
There are certain brands that GoPro recommends on their website: Samsung, Lexar, and SanDisk. These are name brand manufacturers and honestly, when it comes to the question of captioning your shots or losing them, I like to err on the side of a trusted brand name.
Common Question: What If I use a memory card that's not compatible with your GoPro?
If you're GoPro refuses to record, records for a few seconds and then stops, or produces footage with dropped frames, it may be due to a memory card that is not compatible with your GoPro. Unfortunately, you may not realize until after the fact that your card is not compatible.
Click here to refer to GoPro's own chart of card compatibility. Yes, it is confusing, but if you simply buy what they recommend for your model GoPro, you should be good. Here are some direct links to the cards GoPro recommends (amazon.com):
Compatible with all GoPros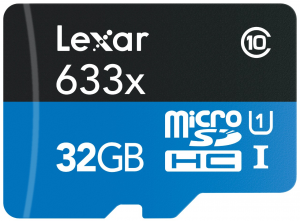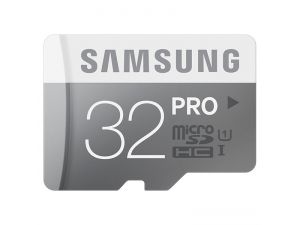 Compatible with Hero4, Session, Hero3, and Hero3+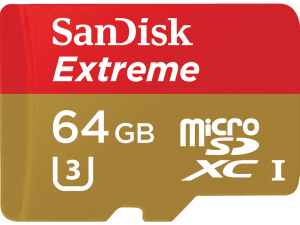 SanDisk Extreme PLUS UHS-I 64GB