The GoPro Camera is small and mighty with only a couple of buttons, but for those wondering how to use a GoPro camera, it can be pretty overwhelming. In this post, I've laid out everything you need to know about how to use your GoPro. With videos, instructions, and direct links to the best GoPro accessories, I think you'll find all your questions answered here on VidProMom!
Did you know…? You can subscribe to the VidProMom YouTube Channel so you can stay up to date with my new How-To Videos & Tutorials! Click here to subscribe now so we can stay in touch and you won't miss out on anything!
How to use a GoPro
I created a 30-part video series on the VidProMom YouTube Channel for GoPro Beginners! It's called 30 Days of GoPro – a Guide for Beginners and it's totally free (and still relevant, even if you don't use a Hero5).
This series is useful whether you're using a Hero 5, Hero 6, or new GoPro Hero 7.
This is the ultimate tutorial on how to use a GoPro because I've laid it all out, piece by piece. If you're confused to struggling with how to use a GoPro camera, this series is for you! Just hit play!
I will place the entire series right here on this page, so you can watch every video in order and follow long. For your convenience, I've also posted some of the information and direct links mentioned in the series!
Some product links in this post are affiliate links, and I will be compensated when you make a purchase by clicking our links. Read my disclosure policy here.
30 Days of GoPro – a Guide for GoPro Beginners
GoPro Accessories Mentioned in Series
GoPro Memory Cards
There are TONS of memory card options out there for GoPro cameras, but shopping for a GoPro memory card is not as simple as it sounds. There are certain brands and types that GoPro recommends.
GoPro Memory Cards
check with gopro.com to verify if these cards will work in your camera.
There is a lot of confusion around GoPro Memory cards. I have written a whole post on this topic and included a video as well. You can read it here and watch the video as well if you're still confused.
You should always double check GoPro's Memory Card Compatibility Chart to see if the SD card you're thinking about buying is compatible.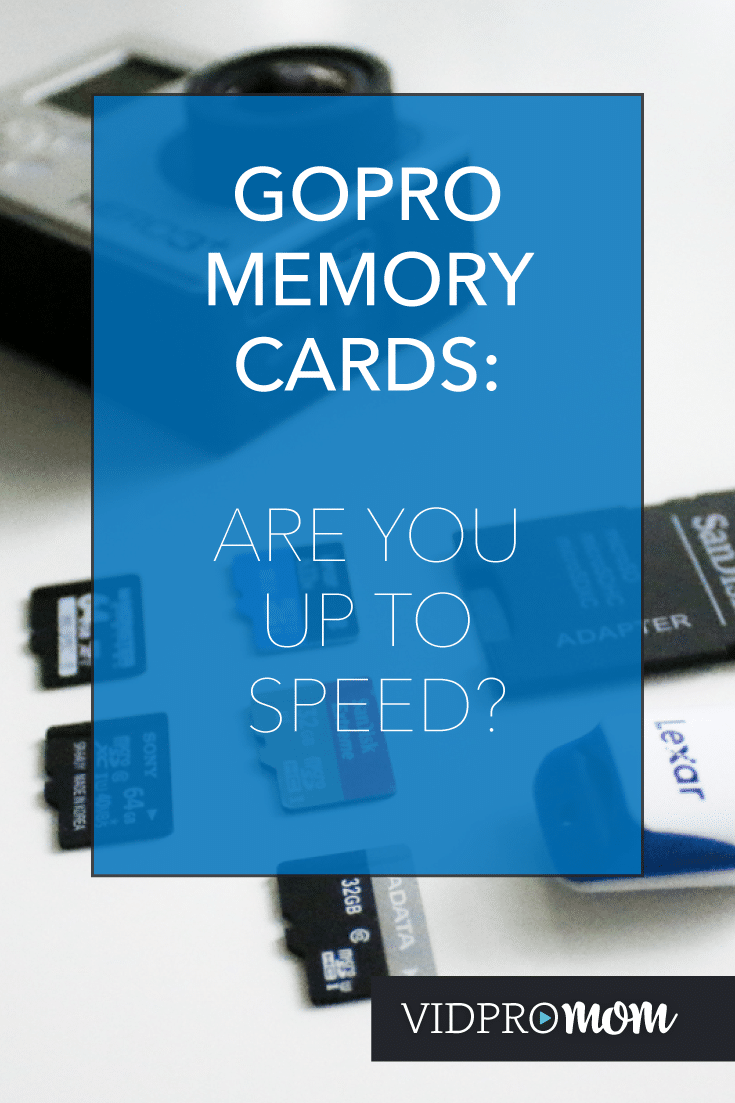 Best GoPro Editing Software?
Oh boy… loaded question!
Actually I have created TONS of GoPro Editing tutorials on various software, and it's better if you check those out rather than have me ramble on about them here. These suggestions should help you figure out the best GoPro editing software for you:
GoPro Settings Cheat Sheet
In this GoPro Hero 5 Black for Beginners series, I cover everything you need to know out of the box, plus created a GoPro Settings Cheat Sheet that I want you to have! It's a one-page printable reference you can keep with your GoPro gear or save it to your phone, or iPad so you have it handy. We'll cover all the GoPro settings you'll ever want to know about through this month, but go ahead and download the cheat sheet now so you have it handy!