Looking for advice on which memory card for GoPro cameras work best? Whether you're a new owner of the new GoPro Hero 7 or even the 5 or 6, wondering which sd card for GoPro can lead you down a confusing path. If you're a GoPro newbie, looking for Hero 7 Memory Card advice, that's what I'm breaking down in this post, including the best GoPro memory cards recommended by GoPro themselves!
Memory Card for GoPro Hero7 Black
It is amazing how such a tiny little thing can cause a bunch of problems, isn't? The topic of memory cards for GoPro cameras come up a TON in my GoPro Enthusiasts Facebook group, and in my inbox. So I published this YouTube video explaining what sd cards GoPro recommends for the GoPro Hero7 Black and other model GoPro cameras as well.
Related: GoPro Hero7 Black: Everything You Need to Know
Did you know…? You can subscribe to the VidProMom YouTube Channel so you can stay up to date with my new How-To Videos & Tutorials! Click here to subscribe now so we can stay in touch and you won't miss out on anything!
Some product links in this post are affiliate links, and VidProMom will be compensated when you make a purchase by clicking our links. Read my disclosure policy here.
What SD card do I need for a GoPro?
GoPro recommends the SanDisk brand memory cards on their website. Specifically, GoPro recommends the SanDisk Extreme.
GoPro also has a memory card compatibility chart on their website, which you should always consult if you're in the marketing for a new GoPro memory card. But I have outlined the highest rated memory cards below, with direct links to Amazon.com, which is typically where you can find the lowest prices.
SanDisk Extreme is actually the recommended card for any GoPro model, and that's the only brand and card type that is recommended across the board.
Word of Warning: Do no buy a SanDisk Ultra. Some people report that the Ultra works fine with their GoPro cameras, but there are far more reports of freezing GoPros and missed captures with the Ultra. The Ultra is not recommended for any model GoPro, per gopro.com.
Some other GoPro memory cards to look at for the Hero7 are the Lexar 1000x, Samsung Evo, and Sony SR-UZA series.

Related: How to Use a GoPro Camera
What is the best micro SD card for GoPro?

Personally, I have had excellent luck with SanDisk Extreme, as well as the Lexar 1000x. Both cards have worked fine with my usual shooting settings, which is typically 1080 30 FPS or 60 frames per second.
I asked the friendly folks in my GoPro Enthusiasts Facebook Group what cards they are using and having success with, and the SanDisk Extreme, Lexar 1000x and Samsung Evo cards are the answers that popped up most.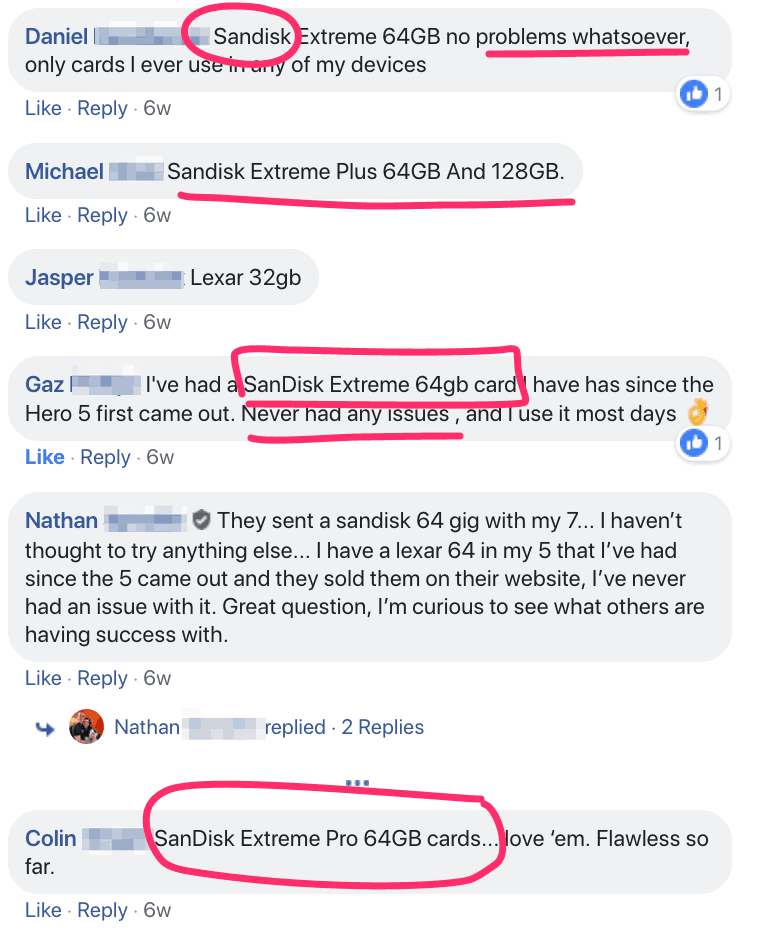 By the way, if you're not a member of my GoPro Enthusiasts Facebook Group yet, why not join now? I started this group back in 2016 and we have over 10,000 members, from total newbies to experienced GoPro users. It's the perfect place for enthusiasts of all levels! Click here to request access.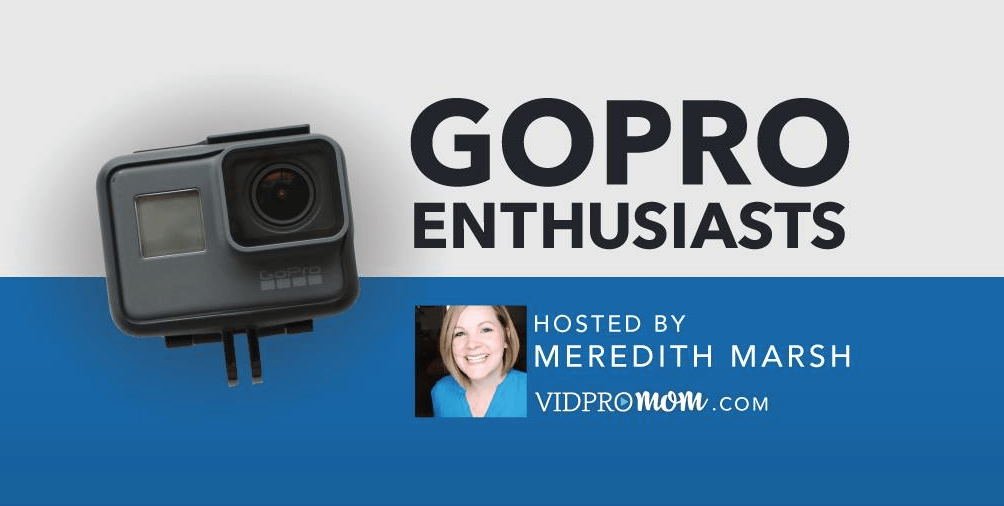 What size Memory Card for GoPro?
As far as the capacity of the memory cards out there, 64 GB is a good size. 32 GB is okay but for me, it's sometimes just not enough depending on what I'm shooting. Typically I go for the 64 GB and keep my 32's for backup. Some GoPro models aren't compatible with 128gb, so if you feel like you need that higher capacity, check the memory card compatibility chart on gopro.com first, or just get two 64gb cards.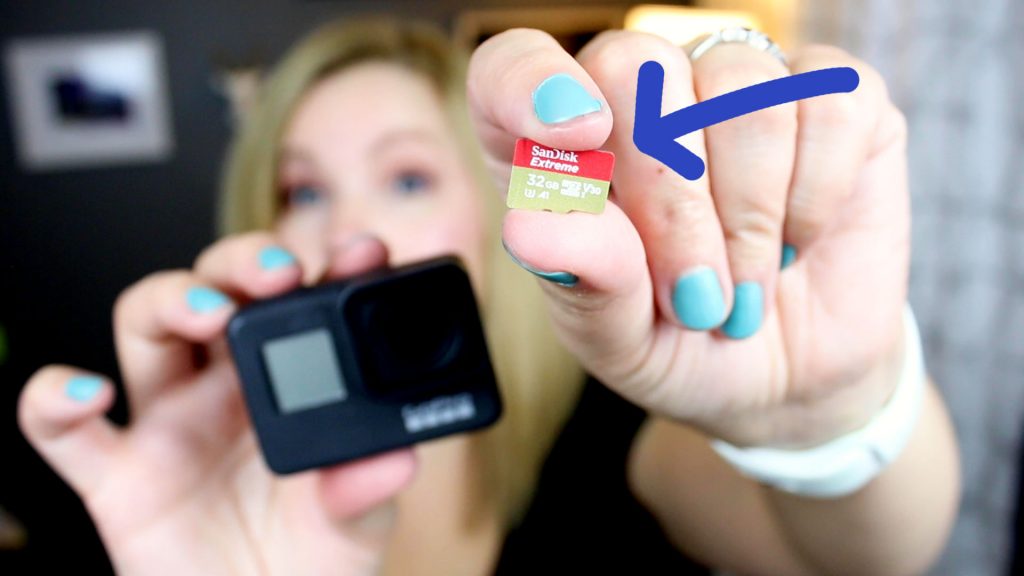 Be sure to subscribe to the VidProMom YouTube Channel so you don't miss fresh new videos from Meredith! Click here to subscribe now.
Related: Video Editing for Beginners