I am beeeeeyond excited about what's happening here at VidProMom HQ. On March 12th, 2018, I am kicking off a week-long challenge to help you (yes, YOU!) jumpstart your video editing!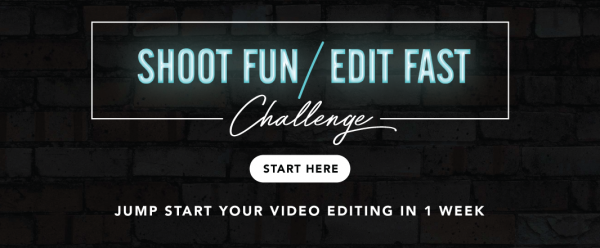 During this week-long event, you will…
>> Learn where to start if you've NEVER opened a video program before
>> Discover how how to SPEED UP your workflow if you're already familiar with the process
>> Find out what *really* makes video fun to watch
>> Receive a DAILY email from me, LIVE video training on Facebook, and support in the SHOOT FUN / EDIT FAST CHALLENGE Facebook group
>> Get a swift (digital) kick in the pants to STOP PROCRASTINATING on learning and editing your videos!
PLUS: there is going to be a giveaway 😉