Wanna know what I got in this big black box just a few days before Christmas? GoPro came out with their new cameras a few months ago, and I'm a part of the GoPro family so I've been patiently waiting to get my hands on one of the cameras! But I got so much more than just a new camera!
What GoPro Sent me
GoPro let me know that they'd be sending out their new cameras back when they launched*, as they do to their GoPro family members, but I was starting to wonder when it would arrive! Here's what all was in the box from GoPro (The links in this post are affiliate links, and we will be compensated when you make a purchase by clicking our links. Read my disclosure policy here.):
Seeker Backpack
Seeker Backpack: http://amzn.to/2qw9EMD
Power Bank
Power Bank: http://amzn.to/2pOUq92
Handler
Handler: http://amzn.to/2pnLGoX
3-Way Folding Selfie Stick
3-way Selfie Stick Thing: http://amzn.to/2pxTnaq
SanDisk Extreme memory card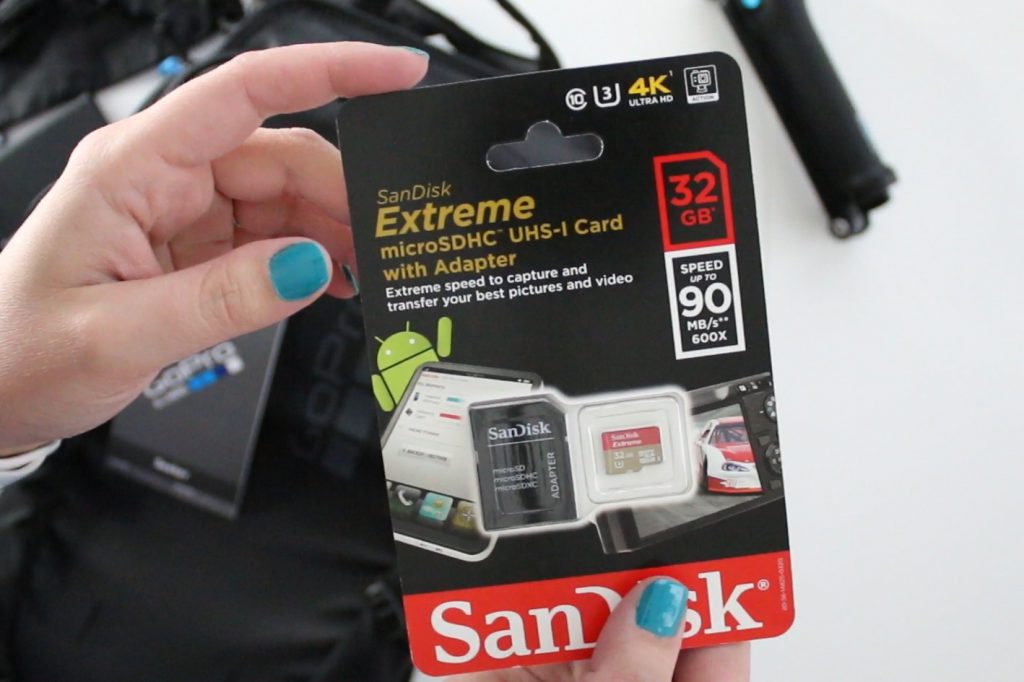 32 GB SanDisk Extreme: http://amzn.to/2pvwxTa
Did you know: the SanDisk Extreme is the only SD card for GoPro cameras recommended by GoPro themselves? Read more about GoPro Memory cards and see which ones work best.
Hero 5 Session
Hero 5 Session: http://amzn.to/2qpgdBc
The Seeker backpack is really nice and I'll do a full review of that later and I'll compare it to the Tenba 14L Action Pack that I have, as well. There are some similarities between the two, both have pros and cons, but I haven't really used the Seeker yet, so I'll reserve my thoughts for a complete review and comparison video.
The Hero 5 Session itself came with the two standard sticky mounts plus a USB to USB-C connector, and the mount that it comes with in the display box and of course the camera has is in the frame.
I will do a review of the Hero 5 session and compare it to the original session, once I have some time to play around with it some more so be sure to subscribe so you don't miss that video.
If you're looking into buying a new GoPro or upgrading your current GoPro model, see how the Hero5 Session stacks up against other GoPro models in my GoPro comparison post.
*As a member of the GoPro family, GoPro provided these products to me. All opinions are my own.