Have you heard of my 30 Days of GoPro Series? I created it for GoPro newbies when the Hero5 Black came out, and it's way better than a user manual! There is a video for nearly any subject, and this week the topic is GoPro editing software! So what I'm talking about is GoPro editing software for your laptop or desktop computer. In a previous post, I gave you some recommendations for computers for video editing, and I want to be SUPER clear… we ARE talking about COMPUTERS… not mobile phones or tablets. I prefer and strongly advise you to use a computer and some real software, especially if you're new to editing GoPro videos.
(The links in this post are affiliate links, and we will be compensated when you make a purchase by clicking our links. Read my disclosure policy here.)
I do have a page on my site dedicated to GoPro Software, where I lay out (almost) all video software options, but in this post, I want to talk about GoPro editing software for beginners. So, let's talk about your gopro editing software options!
GoPro Editing
So first of all, GoPro has their own editing software, which you may have heard of, called Quik for Desktop. There is a Quik app for editing on your phone, and there's a Quik app for Mac and PC as well. I went over the Quik app back in video #25 of this GoPro Series, but you should know that Quik is totally free and it's kind of an all-in-one "hub" where you can import footage from your GoPro to your computer, update your camera's firmware, and you can do some other stuff, including a little bit of editing… It's very, very limited in it's video editing capabilities.
I also need to mention that GoPro also has (or used to have) a video editing platform called GoPro Studio, but as of August 2017, they have discontinued making this software available for download. If you already have it, it should still work fine–or, at least, it should work as it worked before (if you've used GoPro Studio and had it not work properly, then you know what I mean).
You probably won't get software updates or anything like that, so if it works for you–great–go ahead and use it, but if it's not working for you, then let's explore what to use instead!
There are some free options out there for both Mac and PC users, So let's start with free.
Free GoPro Editing Software
If you're on a Mac, you should have iMovie, and iMovie is actually a great editing platform for beginners and even beyond beginner. I have a Crash Course called Strikingly Simple Edits for iMovie, and near the end of this post, you'll find a coupon code to save a few bucks at check out. If you're struggling to get to know iMovie, then this crash course is for you!!
If you're on a PC, you can download free editor called VSDC. I installed this on my PC and played with it a little and it's a little confusing at first, but it's a good place to start if you're looking for free and you're on a PC. Recently, I published a 3-part Tutorial series on getting started with VSDC which you should check out!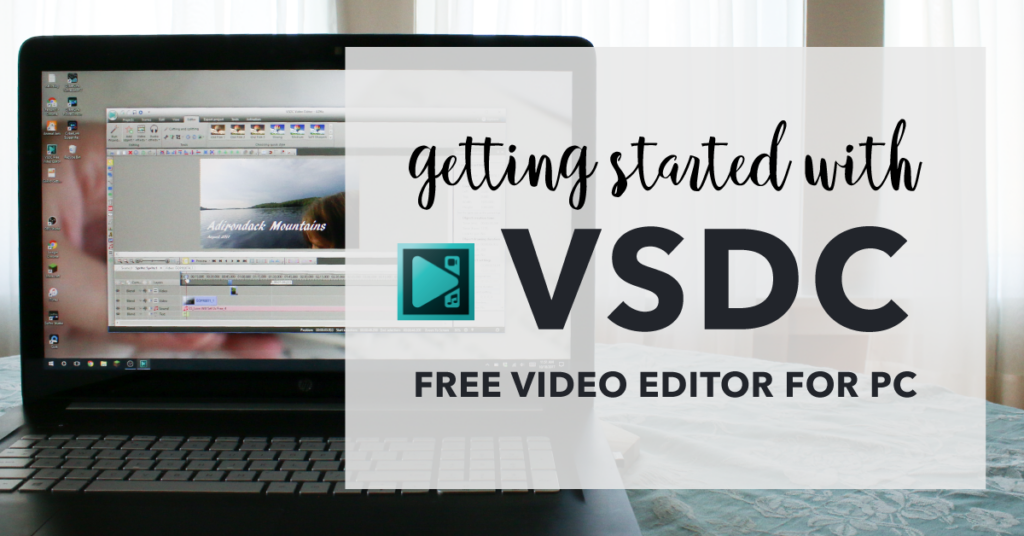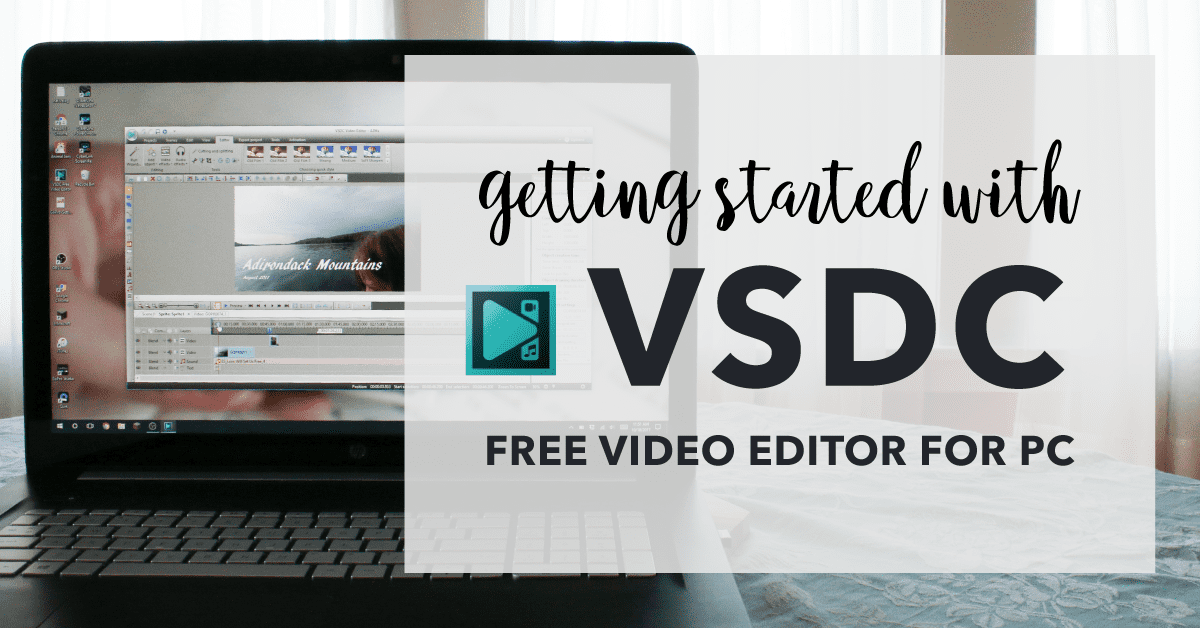 GoPro Editing Software Under $100
Moving on to platforms that cost less than $100, I wrote a post about this a while ago, but it's good to keep things up to date!
Premiere Elements is by far my favorite to recommend for beginners because it's available for Mac and PC, and it gives you kind of a simpler editing mode which is perfect for newbies, and a more advanced mode which is great when you're ready to step up your editing game. Premiere Elements is made by Adobe, the same company that makes Premiere Pro, which is what I usually edit my videos with. Premiere Elements usually runs around $60-70. I also have a Premiere Elements Crash Course that has become a fan favorite.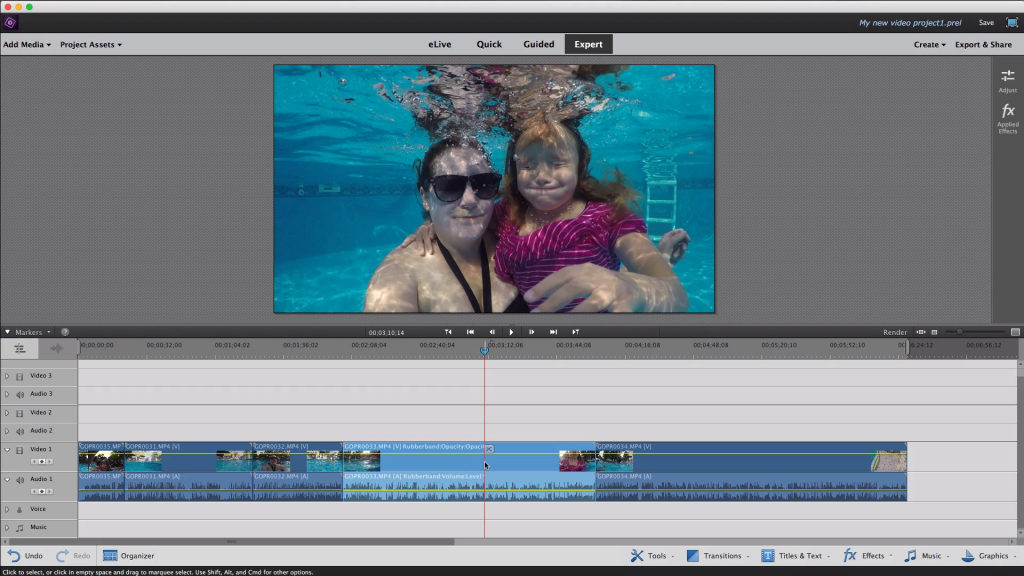 Filmora from Wondershare is also a popular choice for beginners. Also available for Mac and PC, it runs about $60 usually and it has lots of filters, transitions, and graphic effects that I don't use a lot of in my videos. Some people really love Filmora, and others don't love it, so it's something you'd need to try for yourself before jumping in to make the purchase.
Some other editors that are PC-only include PowerDirector, Pinnacle Studio, Magix, and Vegas (which used to be a Sony platform, but it's now owned by Magix).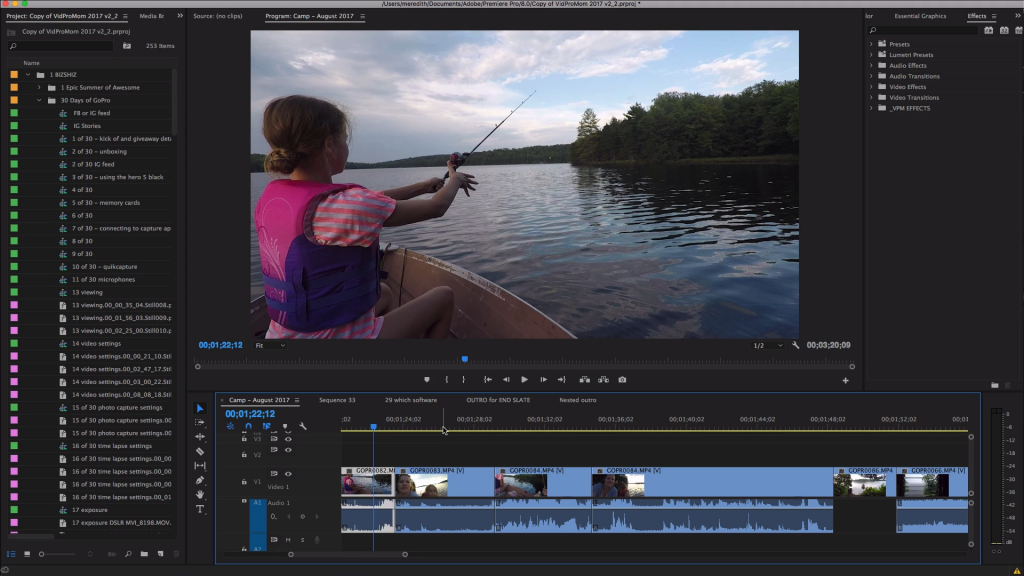 For more advanced editing, like I said Premiere Pro is my favorite, and if you're a Mac user, you also have Final Cut Pro as an option. Final Cut runs around $300 and Premiere Pro, available for Mac and PC, is subscription based at around $20 a month as part of Adobe Creative Cloud. Premiere Pro and Final Cut Pro are considered more advanced software and can be daunting if you're completely new to video editing, but if creating videos is one of your favorite hobbies, and you enjoy editing, then you will probably enjoy these more advanced programs.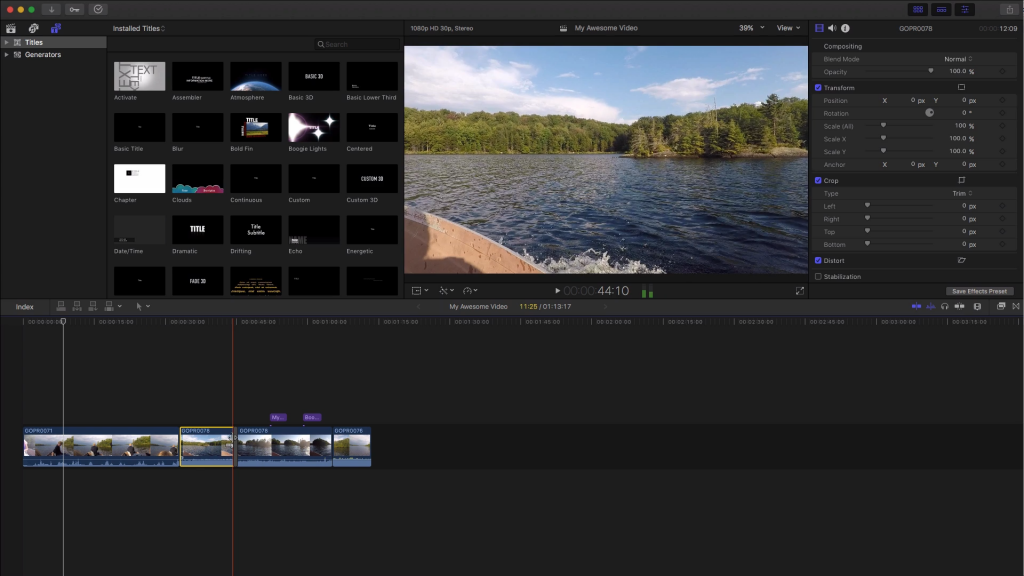 I mentioned already that I have two crash courses for anyone who needs a little hand-holding when it comes to learning to use iMovie or Premiere Elements. You can use coupon code GOPROSERIES at checkout to save a few bucks when you enroll!
Here is a complete rundown with link to GoPro Editing software options for you!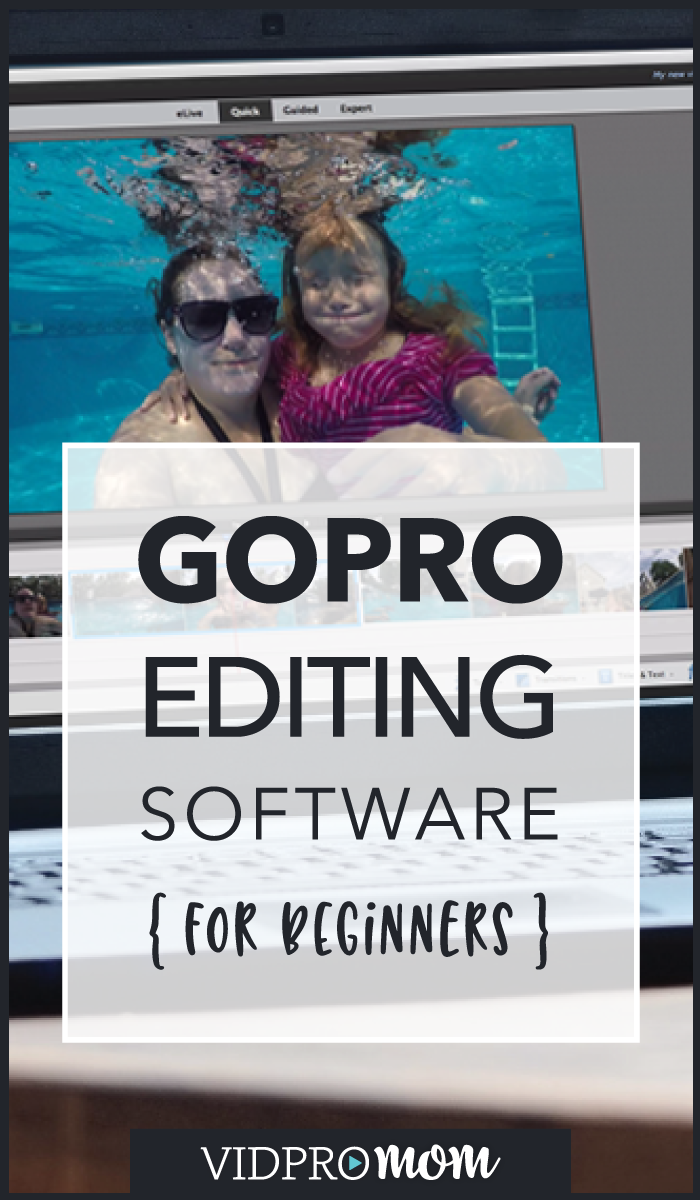 The best thing you can do for yourself with GoPro editing is to TRY DIFFERENT TYPES OF SOFTWARE! Don't take my word for what I like or don't like. Most of these platforms have free trials, so use them!