Hey I'm Meredith
and I help video hobbyists and bloggers figure out
cameras, video editing, YouTube, and more…
All GoPro cameras split long video files on the memory card by doing something called chaptering. As annoying as this is, there is a good reason why your GoPro video files are broken up. Long GoPro Files Broken Up If you record a long session on your GoPro (let's say...
read more
In early 2018, GoPro announced new pricing on their brand new Hero6 model. No need to rush out to take advantage of this GoPro deal though: the $100 price reduction is permanent! What a pleasant surprise to find an email from GoPro in my inbox announcing $100 off the...
read more
Being an early adopter can have a downside: when your Hero 6 footage won't play back on your computer or your phone, it's likely because of the new HEVC (H.265 format). But there's an easy fix! So you got yourself a brand new GoPro Hero6 and you recorded some clips at...
read more
There are some common traps that I see new beginners fall into–or at least trip over–quite often. This video and post are here to help you stay out of those traps, and get to creating your awesome videos ASAP! You know by now that I get LOADS and loads of questions...
read more
I don't go crazy with special effects in my GoPro videos and family movies, and I keep effects to a minimum here in my YouTube channel. But I've been browsing some motion graphics and sound effects over on productioncrate.com... and this could be a little bit of a...
read more
Let's be real–the audio you get out directly out of your GoPro is pretty crappy. But using this GoPro Microphone App as a GoPro wireless microphone is a simple solution! In today's post, I want to address ways in which we can go about improving the audio when you're...
read more
I am not really bothered by handheld style footage for my GoPro videos, so I never really considered purchasing a gimbal for myself. Now. Don't get me wrong, I'd love to have one personally and of course, I'd love to have the opportunity to try out different brands...
read more
There have been a few ALL new GoPro accessories to hit the shelves during 2017, some of them just in the last couple of months actually so you may have not even heard of them yet! At the risk of making this video obsolete within the month or two, as black friday,...
read more
Let's say you need to buy a gift for someone you know and love and all they want is GoPro accessories and gear to use with their GoPro camera, or you own a GoPro camera and all you want is accessories and gear to use with your GoPro camera. $170 for the Seeker...
read more
Just before Christmas last year, GoPro sent me their Seeker backpack with some goodies inside and lots of folks in my audience have been curious how I like it. Now that I've had about a year to use it, and compare it to my Tenba 14L ActionPack, I put my thoughts...
read more
So, I'm not a travel blogger at all. Like, not even remotely (see what I did there? #haha). But when the folks over at Veedyou asked for my opinion on GoPro Tips for traveling, I said "SURE!" You can click on the infographic below to get the entire list of tips, but...
read more
I saw a question in my GoPro Enthusiasts Facebook group earlier this month from Megan, who wrote, "Just bought my first GoPro5! It came with a Floaty, Supercharger, and The Strap. Any recommendations on must-have accessories..." Well, Megan, and anyone else wondering...
read more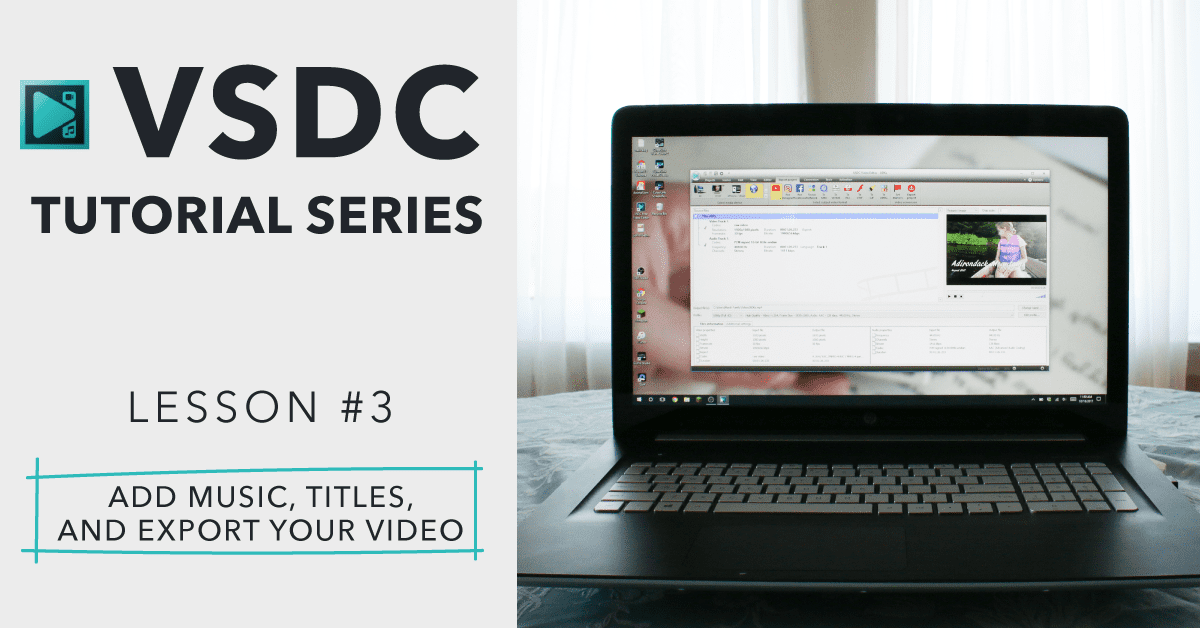 In this post, you'll find my third and final VSDC Tutorial in my getting started series! If you missed the first two, you don't want to skip ahead! You can scoot back to Tutorial 1 or Tutorial 2 to catch up. Be sure to do that before continuing on here with today's...
read more