Learning about YouTube video editing can be tricky. If you're wondering about how to create pro-looking videos to build your YouTube channel, you're in the right spot! YouTube is the world's favorite video content platform, with over 2 billion monthly active users. It's no surprise that many content creators are trying build successful YouTube channels and make a name for themselves on the platform.
But most creators share a common problem: How do you even edit videos? We all want professional-looking, high-quality content, but video editing for YouTube isn't always straightforward. On this page, let's dive into it, including how to learn editing, video editing software, best computers for editing, and techniques for creating professional-looking YouTube videos.
Whether you're a new creator looking to improve your editing skills or a seasoned veteran hoping to stay on top of your game, this guide will provide valuable insights to help you create engaging and polished content for your audience.
Click here to subscribe to Meredith Marsh on YouTube.
More on YouTube Video Editing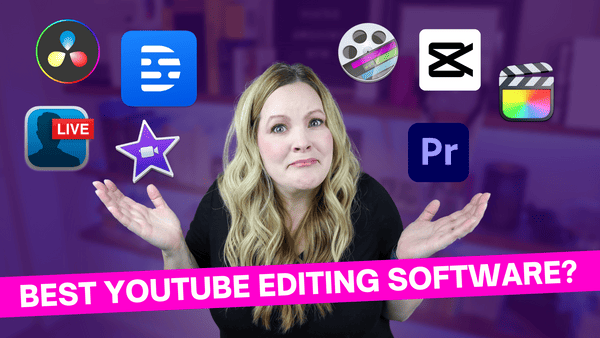 Share this article 16 shares Facebook Twitter Pinterest LinkedIn Video editing is at the heart of content creation for YouTube. As a YouTube video creator or online business owner, finding the right video editing software can significantly impact your workflow, productivity, and the quality of your content. With tons of different options available, it's essential…