If you are interested in working together, please contact my team via email at [email protected]
Hi there! My name is Meredith Marsh and I'm here to help your side hustle thrive with video and social media. My passion is helping smart creative people–like you–start and grow your online business using YouTube and blogging, so that you can be the boss of your own future… even if you feel like you're too busy with your full-time job and family.
I started VidProMom.com and the VidProMom YouTube Channel in 2015 to help "non-techie" people figure out how to create fun-to-watch videos so they can capture life's relivable moments and share them with friends, family, and future generations.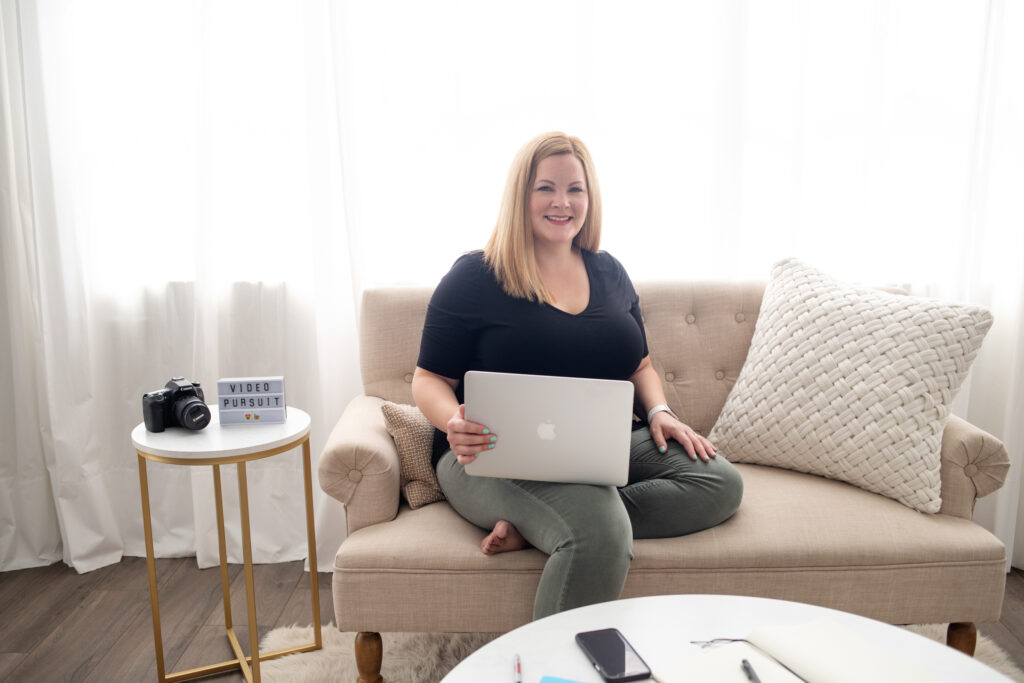 But being a nerd about all things "online business," naturally I started helping my blogger friends get started with growing their YouTube channels while building my own content creation business.
In 2016, I lost my job (don't feel bad for me, feel bad for them, hehe) and took this little blog and YouTube channel "full time," which allows me to have freedom over how I spend my time, where to invest my creative energy, and what to wear to work (stretchy pants and hoodies ftw).
Oh! I almost forgot… working for myself also gives me the opportunity to generate multiple streams of income. Some of them passive income, some of them through my membership program–Video Pursuit Society–and some of them through my beginners' video editing course, Social Video Pro.
And I freaking love helping other people do the same thing!
So if you're one of those people, welcome to my place. Make sure to subscribe to my YouTube channel and to the Your Thriving Side Hustle Podcast, and then come track @meredithmarsh.co down on Instagram and say hi!
Fast Facts about Meredith
I'm a mom of 2 girls and married to a police officer
I'm a total introvert with over 6 million views on YouTube!
I live in the middle of nowheresville in Upstate, New York (seriously, my neighbors are cows)
My favorite hobby is woodworking and binging Netflix
Track me down on Social Media