60: Do you really need keyword research tools to start and grow your YouTube channel? Is it really necessary to pay for TubeBuddy, Morningfame, and vidIQ?
Listen to Episode 60: Are YouTube Keyword Research Tools Worth It?
Some product links in this post are affiliate links, and I will be compensated when you purchase by clicking our links. Read my disclosure policy here.
Do you really need to use a keyword research tool?
As a video content creator, you can become the boss of your own future. If you're not doing research before you record your YouTube videos, you're making a mistake that could be easily fixed.
You could be putting your time and energy into creating a video that people aren't that interested in watching. Or they're interested in watching, but can't find it because it doesn't show up as a search result or a recommended video. And let's be honest, no one wants to make videos that people don't watch or even find.
So do you have to do keyword research using YouTube specific keyword research tools such as TubeBuddy, Morningfame, or vidIQ? Is paying for those tools really the only way to research your topics and lay the groundwork for your videos?
Check out some episode highlights:
[1:40] I share a story about a conversation I had with one of my Video Pursuit Society members, and my advice to her about the importance of keyword research.
[4:50] YouTube keyword research is really more than just knowing that if someone's searching for "How to Edit Videos," you might title your video, "How to Edit Videos." There are other benefits to doing keyword research, which I discuss.
[5:20] When you do some research, you actually come up with so many more video topic ideas. You might start with one idea, punch that into TubeBuddy and it gives you a bunch of suggestions for related videos.
[8:14] Does SEO still work? Do you really need to pay for a keyword research tool such as TubeBuddy? I discuss ways that keyword research can be done without using one of these tools.
[13:30] The part of YouTube keyword research and SEO that is a little bit trickier when you don't have a tool, is the optimization part. It's not impossible without a tool such as TubeBuddy, Morningfame or vidIQ. But the tools make it quicker and easier when it comes to optimizing.
[15:00] TubeBuddy recently came out with SEO studio. You take your keyword, drop it into SEO studio, and it helps you make sure that everything is optimized. So when you do publish the video, YouTube will see it as a video about that keyword. That's what optimization is.
[17:00] Morningfame has a very similar tool within their website, but it's not connected. So to speak to YouTube, you have to go to Morningfame, copy of the title, description, and tags that you've already optimized and saved, and then paste them in then as you're uploading your video. It works the same way as TubeBuddy, just doesn't integrate with the browser with YouTube in the same way.
So yes, you should be doing keyword research. Yes, you should be optimizing your videos for those keywords that you have researched. Do you have to pay for a tool such as TubeBuddy, Morningfame, or vidIQ? It's up to you.
If you really want to invest in the growth of your audience, the growth of your side hustle, your online business, and really give it everything that you've got, then I highly recommend you invest in one of those tools and learn how to use it.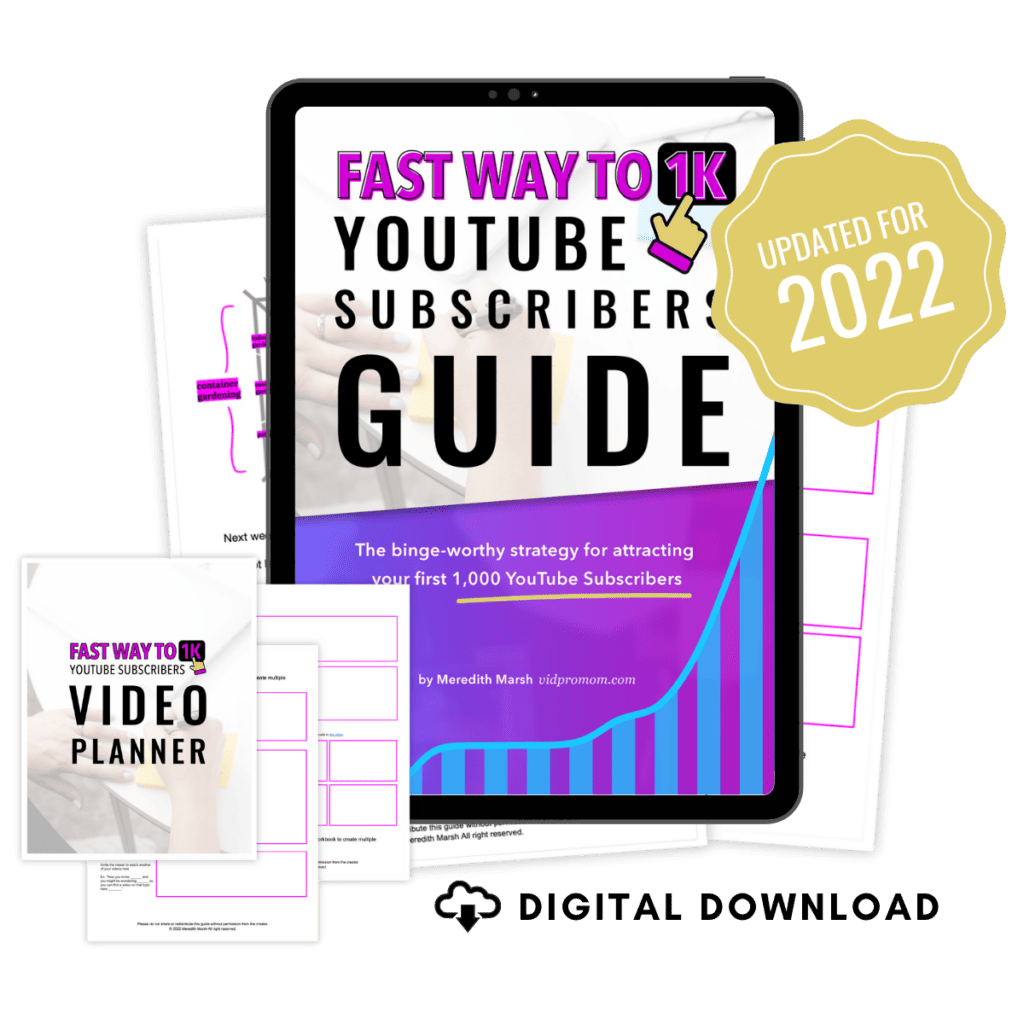 Connect with Me!
If you enjoyed this episode and want to hear more from me, I would love to hear your ideas. Or what questions you have for me that I can cover here on this podcast. So drop me a direct message over on Instagram at meredithmarsh.co.
You could even leave me a voice message. And if it is an excellent question, I might play that message in my next podcast episode and answer your question there.