This post is still accurate but I recently published a full review of Business by Design, addressing all of the Pros and Cons of BBD (including who it's for, how it helped me, and whether I think it's worth it…). Read that post and watch the video here.
Related: Business by Design HONEST Review
In 2017, I joined James Wedmore's "Business By Design" program, and while it is soooo informative, I think his BBD videos (launch videos) make it feel like you'll be rolling in a Tesla by next week. I want to give you a more "real life" example of what a "business by design" looks like (especially as a blogger), from someone who just recently joined the program. Because when James says so-and-so "generated $165,000 in less than two weeks" I kinda want to roll my eyes (haha!).
Not to take away from his students' successes – it's totally legit. It's just not my reality right now. Now that James' launch videos are making their rounds again (and they are absolutely fantastic, no matter where you're at with business, btw) I want to talk about my experience.
So let's be real. I'm not a 7-figure blogger. I am not even a 6-figure blogger. If I said I was a 5-figure blogger, would you be impressed? Probably not. But the truth is (and this amazes me every day), I do earn income from blogging and creating YouTube videos by:
affiliate links and campaigns
working directly with brands on sponsored content
advertising on my site and YouTube channel
creating online courses
So I want to let you in on some of my "insider secrets", and share with you a few insights that I don't normally talk about here. Let's talk about my business "by design"! (by the way, I am an affiliate for BBD, which means that when I share my stories and James' resources with you, he will return the favor by giving me a part of the profit. This post also contains affiliate links to other products.)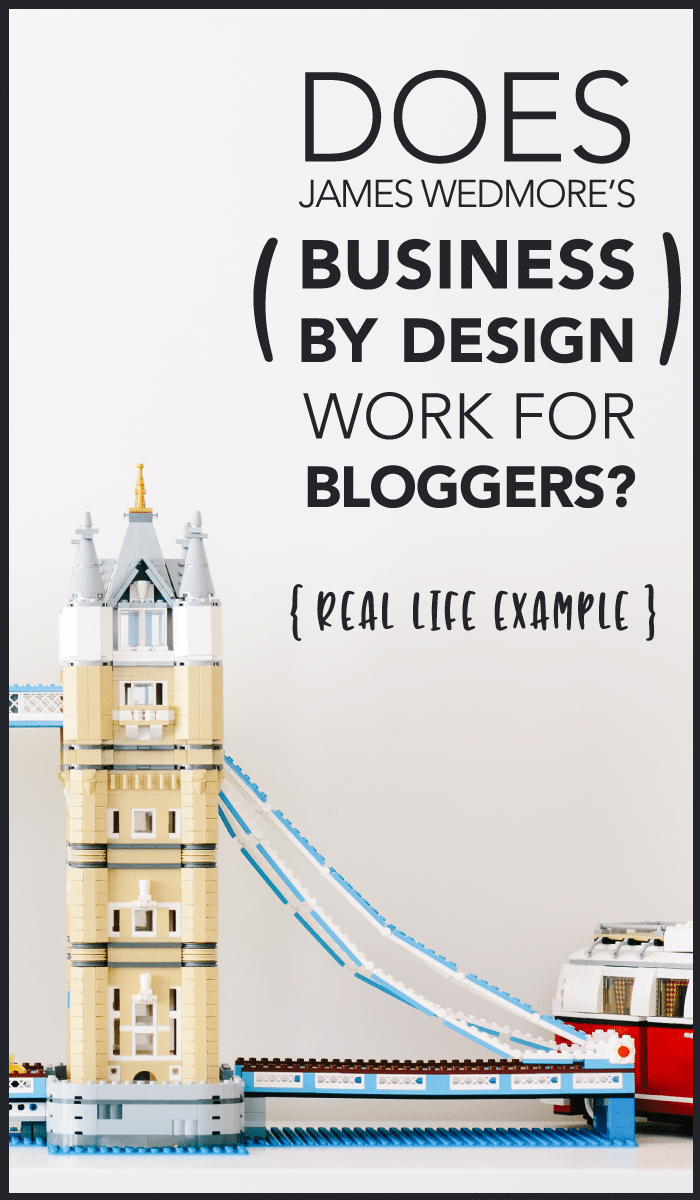 Quick Background
I launched VidProMom in January 2015 with weekly YouTube videos and blog posts. I did that for a year. I didn't even miss one week! That was my goal… publish one video/blog post a week for a year. I didn't have a monetary goal or a metrics goal, but I finished out the year with 2,000 YouTube subscribers and I thought that was amazing (it is–any amount of YouTube subscribers is a huge feat for this introvert!).
The following year, my goal was to keep growing (of course) but to also experiment with monetization. Meaning ways to earn money via this blog and YouTube channel thing. Errbody talks monetization but few people really know that it takes work. And there's a gazillion ways and methods to do it.
One of the ways I started to experiment with was creating an online course.
I made a TON of Mistakes
These are some of the things I know you will relate to if you've ever had an idea and a desire to create an online course or program. You might have even made some of these mistakes yourself! Mistakes are lessons and I'm grateful for them, but at some point, it's time to grow up and learn the right way to do things. Ya feel me?
The "Copy Everyone Else" Mistake
I launched my first course based on what I read in Jeff Walker's book, Product Launch Formula, and "backward engineering" other people's launches. I.e. cobbling multiple plans into one. I also tweaked a bunch of stuff at the very last minute, including… get this… I decided to switch email providers (from Mailchimp to ConvertKit) 3 days before the launch. Three. Days. Before. Launching. My. First. Course.
WHY WHY WHY WHY WHY. I don't know. I really don't.
That first launch was surprisingly successful (by my own measure) despite me being clueless about the process. It was also incredibly stressful.
And I thought all launches were supposed to be that way… Nerve-wracking, late nights working, last-minute tweaking. Uh, no. Launches are not supposed to be stressful, and in the Business By Design program, I learned that having a rock-solid plan handed to you from beginning to end reduces stress by like 95% (come on, you gotta get a little nervous or it's not even any fun!!).
The "Launch and Run" Mistake
After my first course launch, I performed a series of "launch and run" launches. I'd come up with a course idea, create it (or pre-sell it, then create it), and when it was done, I'd run. I said, "ok that was great, what am I going to launch next?"
What's wrong with that, you ask? Well, for starters, I put a LOT of work into the launch itself (not to mention course material), so when I launch ONCE and then give up and move onto something else, I throw away all that hard work.
After joining Business By Design I had a HUUUUGE epiphany… increase traffic, improve conversions, and launch again… DUH!
I have to say that again. Launch again… DUH! I had inadvertently created SO MUCH MORE WORK for myself because I didn't have a process for launching that could be replicated easily. James' first video in his free workshop talks about processes… this is HUGE.
The "Hamster Wheel Method of Content Creation" Mistake
It's really hard to "see the forest through the trees" when you're blogging and creating YouTube content, especially at first. Creating content for the sake of creating content (to up your traffic, increase views, grow your audience) is fine at first, but at some point, you have to have a plan for all that traffic!
This is a toughy for me because I am a YouTuber, not just a blogger & course creator. Sometimes YouTube is about creating content to get the views/subscribers to grow your channel and reach more people.
But when you're trying to monetize through selling a digital course… you need to create content that attracts the exact right person, helps them solve a problem or learn something new, then gets them "on board" for more great content from you… maybe more free content, possibly some paid content (i.e. a digital course).
In Business by Design, you get this map that really shows you how the content you create (blog posts, YouTube videos, etc) relates to the digital products you sell (or plan to sell). To put it another way, when you have a product, digital or otherwise, the content you push out there NEEDS to attract ideal customers of that product. Otherwise… you're not really marketing. You're just on the content creation hamster wheel. And that ain't going to buy me a Tesla. 😛
What Gets Measured, Gets Improved
To quote Peter Drucker, "what gets measured, gets improved." Right now, I'm in the "measure everything" phase of business… what's working, what's not… what's generating revenue, whats not… what's taking a TON of time, what's not… thanks to all that I've learned through BBD, I know what to measure, and how to improve what's working.
At the time of this writing, I've done two launches (for two different programs) since joining Business by Design, and I'm gearing up to re-launch one of those same programs… and instead of being stressed about it, I'm excited! Let's do this!
Without a doubt, I am still learning. Always. I'm not doing 6 figure launches, and it will probably be quite a while before I come close to a 5-figure launch. But by offering my audience digital courses, I'm serving in ways that I can't do with YouTube videos or blog posts alone. I'm not a high roller by any means, but I am enjoying the freedom of self-employment and I LOVE what I do.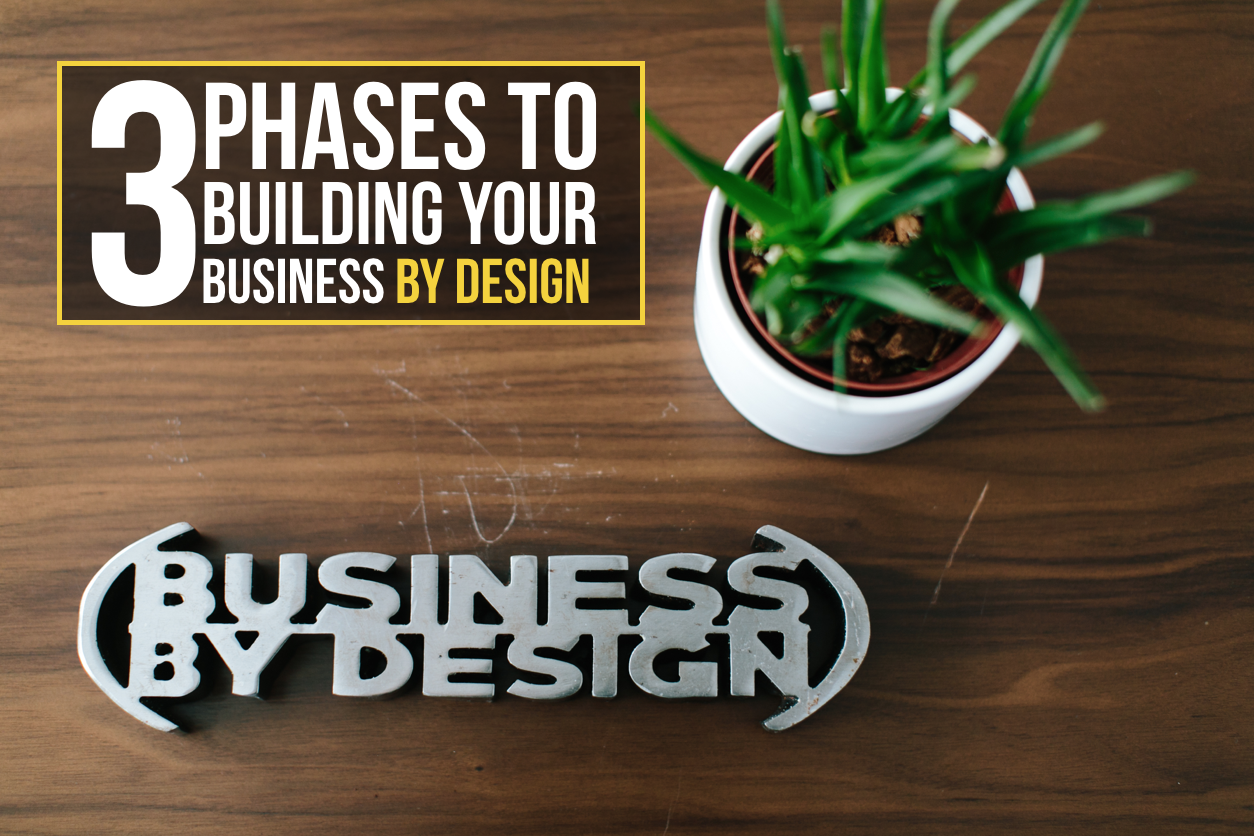 If you are even remotely curious about really stepping up your game, I highly recommend James' 8-part series. It's totally free and it's very enlightening. If you're a blogger, YouTuber, aspiring content creator or just wanna jump headfirst into the online business space, I don't know how you could watch these videos and NOT get TOTALLY PUMPED!
Would I recommend James Wedmore's Business By Design Program?
It depends. It depends on you, honestly. If you're not ready to take action on starting (or improving) your business, then no. Do not sign up if you're not going to take action on it. But if you're curious whether it will work for you, or even if you're curious about what it's all about, I highly recommend you watch James' "Rise of the Digital CEO" series. You will get a LOT from the free videos alone. If you're in a spot where you're hustling your face off and not seeing the results you hoped for, then by all means… jump right into Business By Design! I'll see you there 😉
Related: Business by Design HONEST Review