Adobe Premiere Pro vs Premiere Elements – What's the Difference?
I have both Adobe Premiere Pro and Premiere Elements, and I've used both. As you (probably) know, I'm all about teaching you how to create and edit videos… so I like to explore and learn what video editing options are out there. So, Premiere Pro vs Premiere Elements – what's the difference?
(The links in this post are affiliate links, and we will be compensated when you make a purchase by clicking our links. Read my disclosure policy here.)
As the name suggests, Premiere Pro is a professional-level video editor. Premiere Elements is a consumer-level video editor. But what does that even matter to you? I have both programs, so let's check it out.
If you are completely new to editing videos, I can send you my guide to getting started with Premiere Elements. Just let me know by using the form below:
Premiere Pro vs. Premiere Elements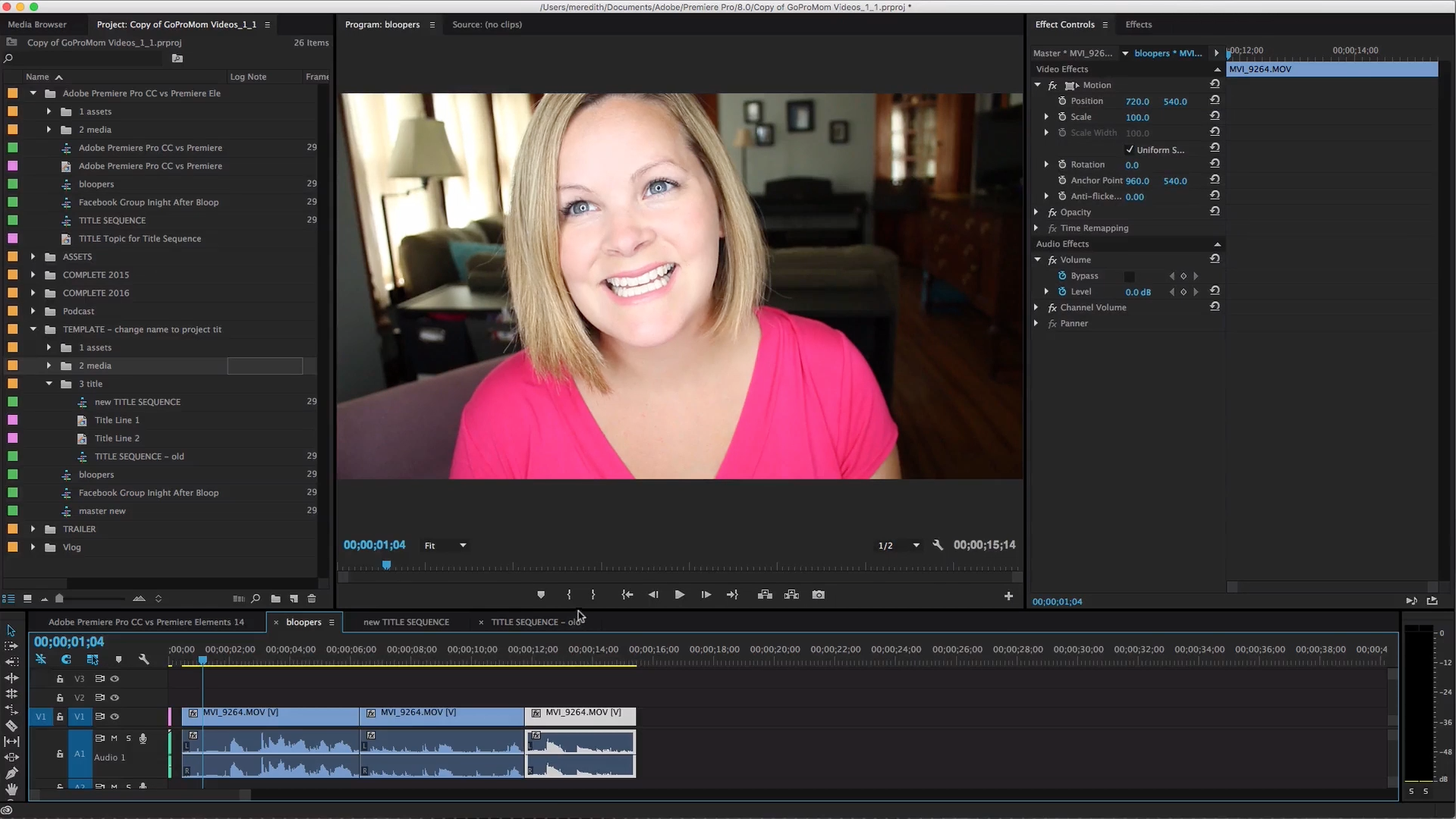 Here's what a typical workspace layout looks like in Premiere Pro. Premiere Pro's workspace is customizable, but I have mine set up like this which is pretty typical. So the timeline runs across the bottom, and any media "stuff" is on the left. That's pretty much the same as Premiere Elements as well.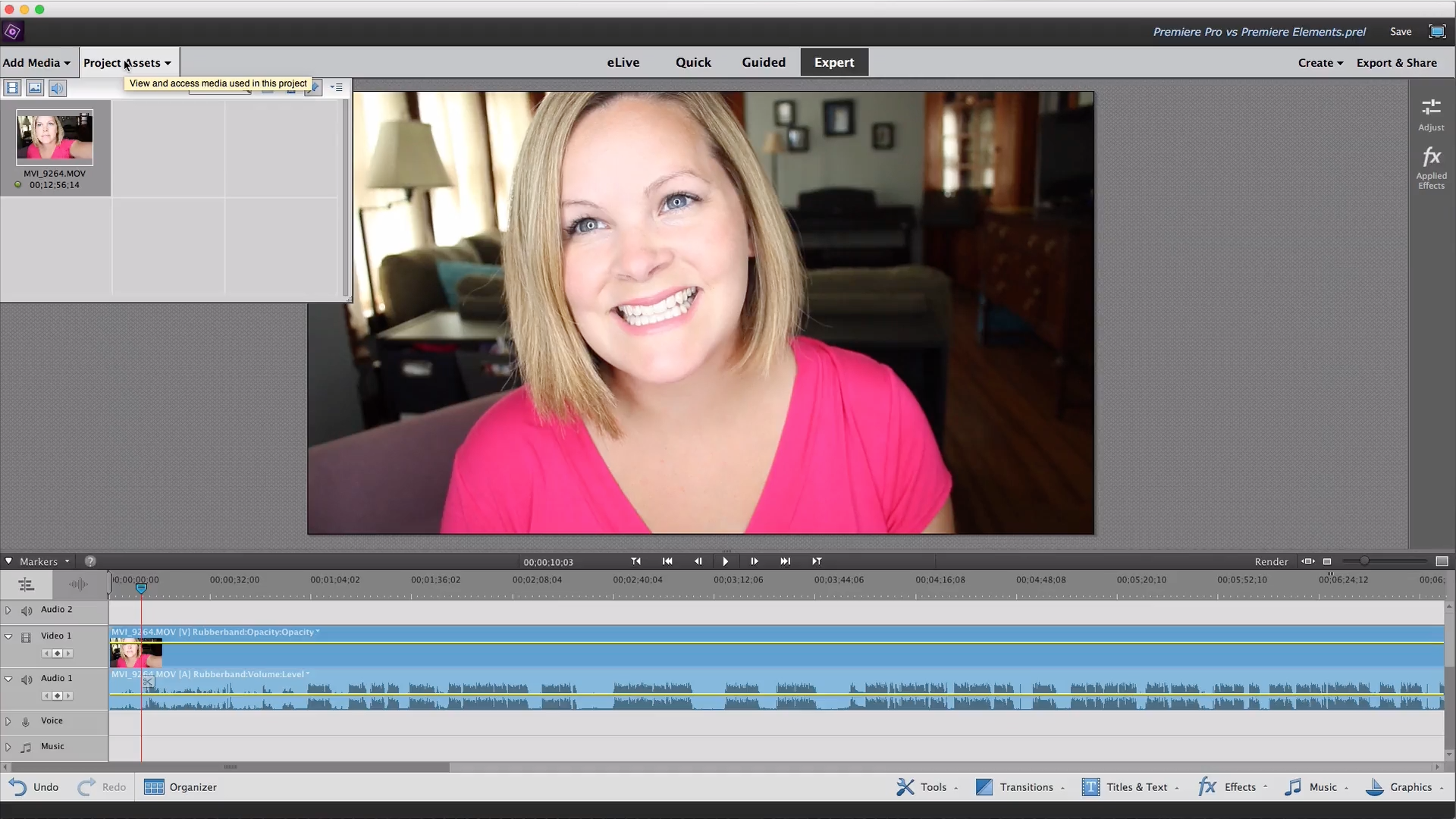 Premiere Elements has a ton of editing capabilities that should satisfy your need to edit family videos, GoPro videos, vacation videos, photo montage videos for birthdays, anniversaries or funerals, videos for your blog, your business, or even your YouTube channel.
Premiere Pro has a ton of video editing capabilities, of course, but it's geared more for professional-level video editors. The functions and features available, the effects, the workflow between multiple people working on one video project–these are professional-grade features. And they're great! I love Premiere Pro and I edit my YouTube videos with it, but I also really really like video editing, and learning new things.
Premiere Elements has this really neat thing where you have different views and it's kind of like training wheels. I'll tell you more about that in a minute.
I didn't just jump right into video editing with Premiere Pro–I learned the basics on consumer-level editors first. Once I discovered that I really like video editing, I made the leap to Premiere Pro.
There is a pretty steep price difference between Premiere Pro and Premiere Elements. Elements will run you around $90. Premiere Pro CC (that's Adobe's Create Cloud suite) will run $20 a month for just Premiere Pro or $50 a month for the entire suite.
What's the Difference?
So the difference is really your own preference and what you're trying to achieve with the videos you are editing. If you've used other consumer-level editors before and you think you're ready to graduate to a more pro-level platform, then I highly recommend Premiere Pro. I love editing with it!
If you are brand new to video editing, Premiere Pro might be too big of a leap to start out with. Premiere Elements is a great platform to learn to edit on and I put together a quick guide of 5 tips for getting started with Premiere Elements–including the "training wheels" feature that I mentioned earlier. Just let me know through the form below and I'll send it right to your inbox!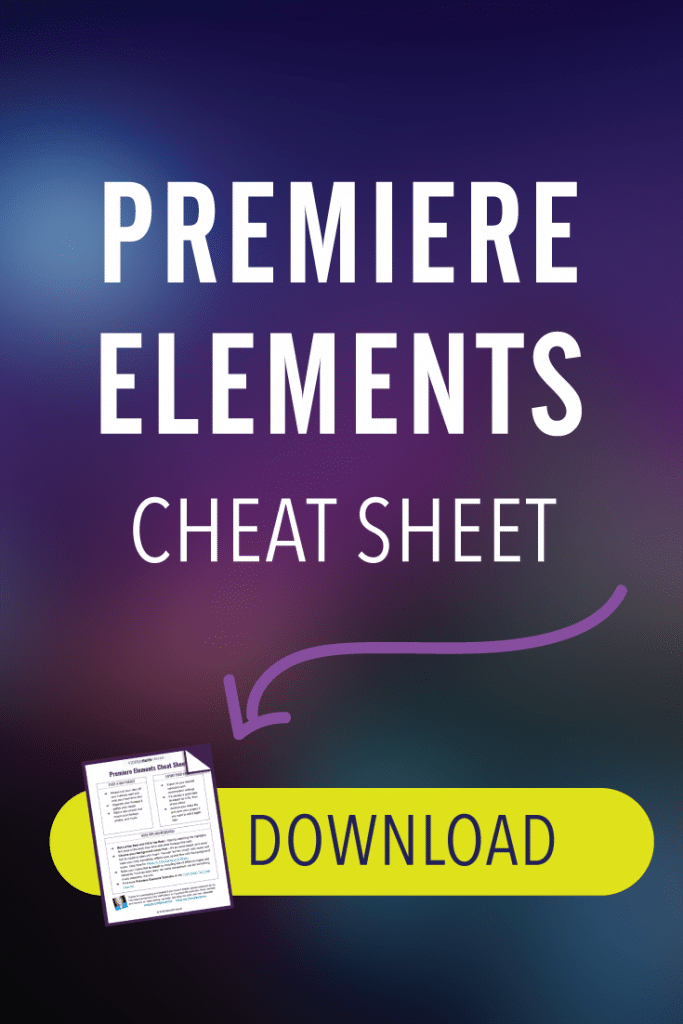 I would be happy to answer any questions in the comments, so hit me up there and also throw a little love to this video by giving it a thumbs up. This post contains affiliate links.