How to use Clubhouse (Complete Walkthrough)
Wondering how to use Clubhouse, the new audio-only social media app? In this video, you'll find a complete walkthrough and clubhouse tutorial for setting up your clubhouse bio, starting a clubhouse room, how to moderate a clubhouse room, and how to apply for a club on Clubhouse.
Some product links in this post are affiliate links, and I will be compensated when you purchase by clicking our links. Read my disclosure policy here.
How to Use Clubhouse
For the last month or so, I have been checking out a new social media networking application called Clubhouse. I've been on Clubhouse several times a week for about a month now… hosting my own rooms and joining others… I'm kind of addicted!

So what exactly is on it, and how do you use it? That's what I cover in this post. If you already have an account there, make sure to follow me (@meredithmarsh) so we can be friends there!
Basically, the concept of Clubhouse is actually pretty similar to going to an in-person conference, exept it's audio-only and you get to stay comfy in your own home!
VIDEO: How to use Clubhouse (Complete Walkthrough)
Profile Page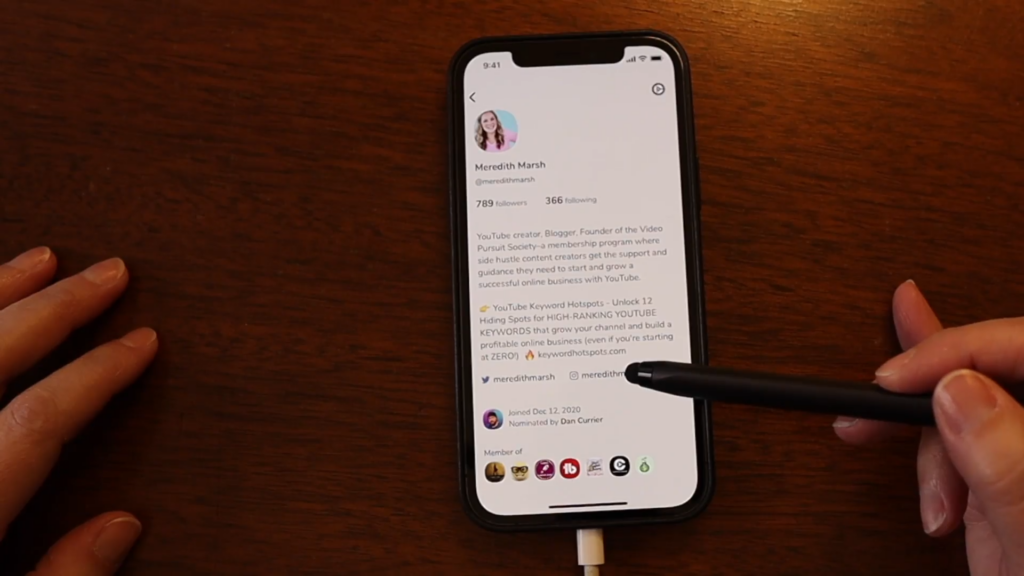 Let's start with the basic, your profile page. That is where you have your default picture, name, username/handle, number of followers and following, and bio. You can also put there a clickable link to your other social media accounts like Facebook and Twitter. However, you cannot insert there a clickable link to your website but you can always type the link to your bio.
To change your profile picture, you can just simply tap on it and choose if you're going to choose from your gallery or take a photo. The same goes for your bio, you can easily update it by just tapping your bio on your profile page. Moreover, on the very bottom of your profile page, it is displayed there when you joined the clubhouse and who nominated you. You can also see there the clubs that you are a member of.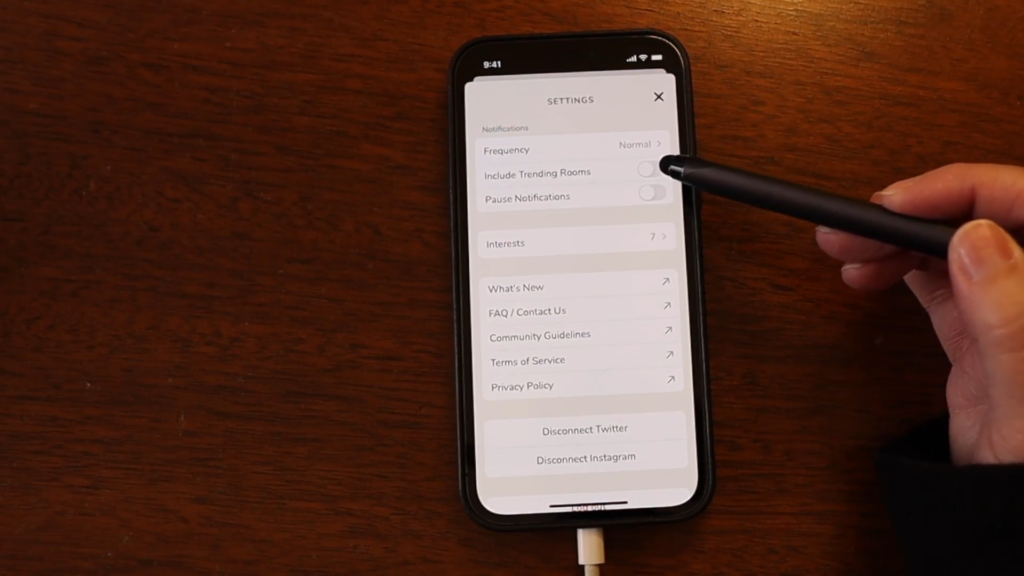 On the upper-right corner of your profile page, you can see there a gear icon. You can click that to adjust some of your account settings. For me, I recommend turning off notification for trending rooms and my notification frequency is on normal level. It also has a setting where you can pause your notification for a certain amount of time. It also has some interests that you can choose from, and other settings that you can see on the image above.
Follow People and Join Clubs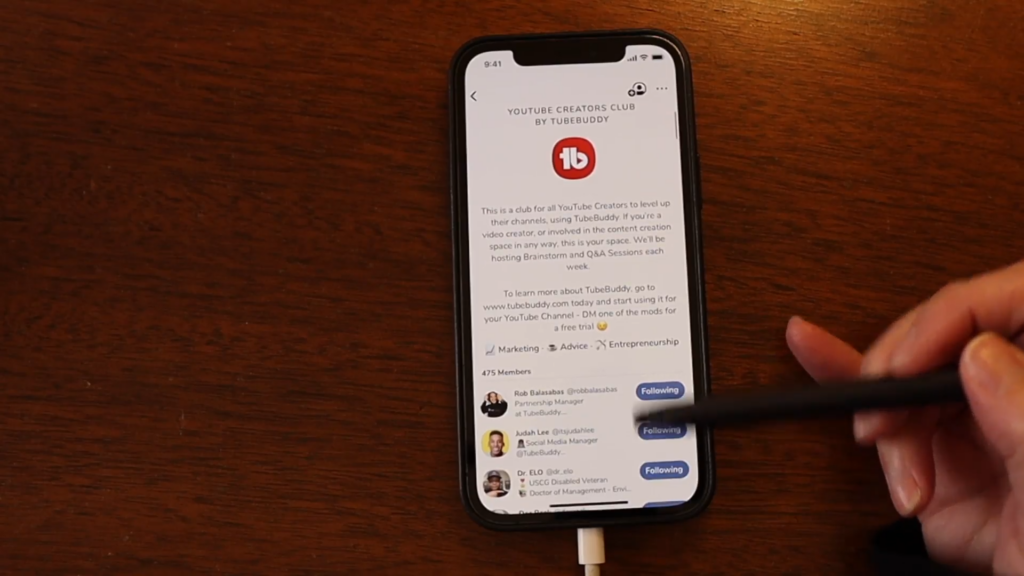 After setting up your profile, what you want to do is to find people there that you want to follow or connect with. Then, you can head over to their profile page, go to the very bottom, and check out the clubs that they are a member of. With that, you might find some clubs that you are actually interested in, so you don't want to miss out those opportunities.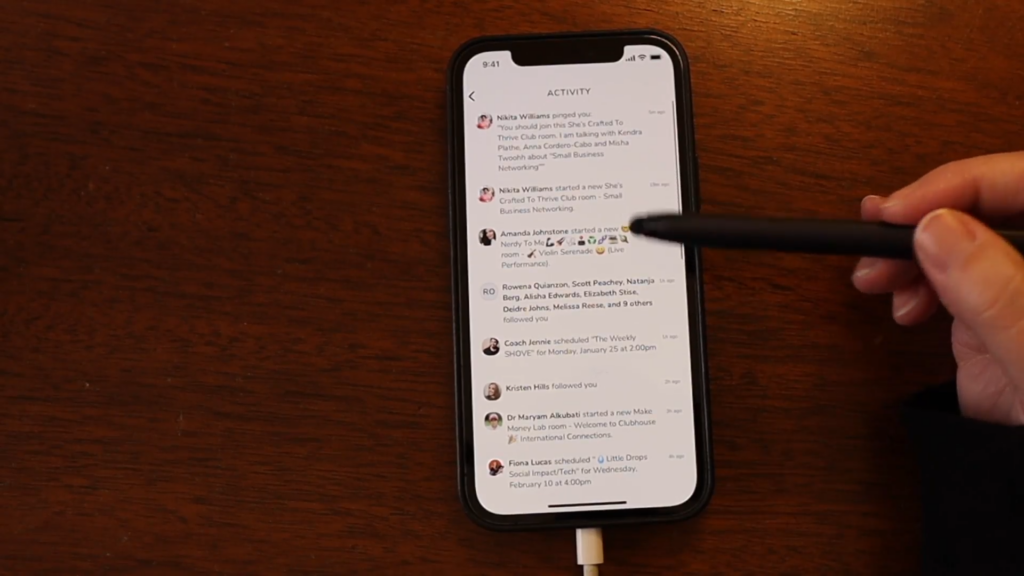 On the upper-right side of the home page, you can also check your notifications by clicking the bell icon. That is where you will get updated if someone interacted with you like an invitation to join a room, a new follower, a new schedule or event that was set, and so on.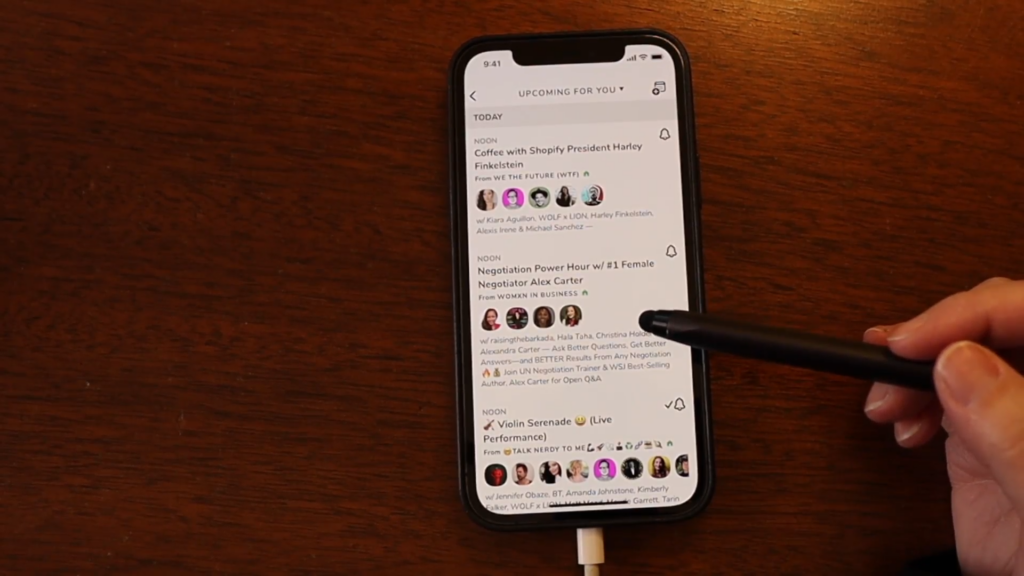 Beside the notification button, you can also see there a calendar icon. If you tap that, it will show you your schedule or upcoming events. Those are based on the people that you follow or the clubs that you are a member of. Also, you can sort those schedules and choose whether to display all the events, upcoming events for you, or just your own events.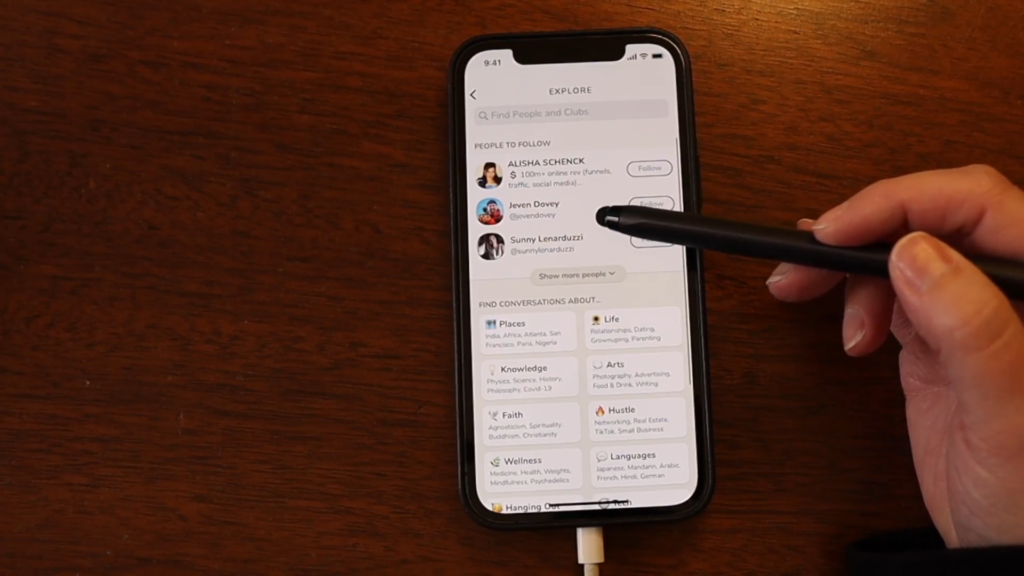 In addition, Clubhouse also has a search function where you can search for certain people or clubs, check the suggested people/clubs that you could follow, or look for public conversations on a certain topic.
Joining a Clubhouse Room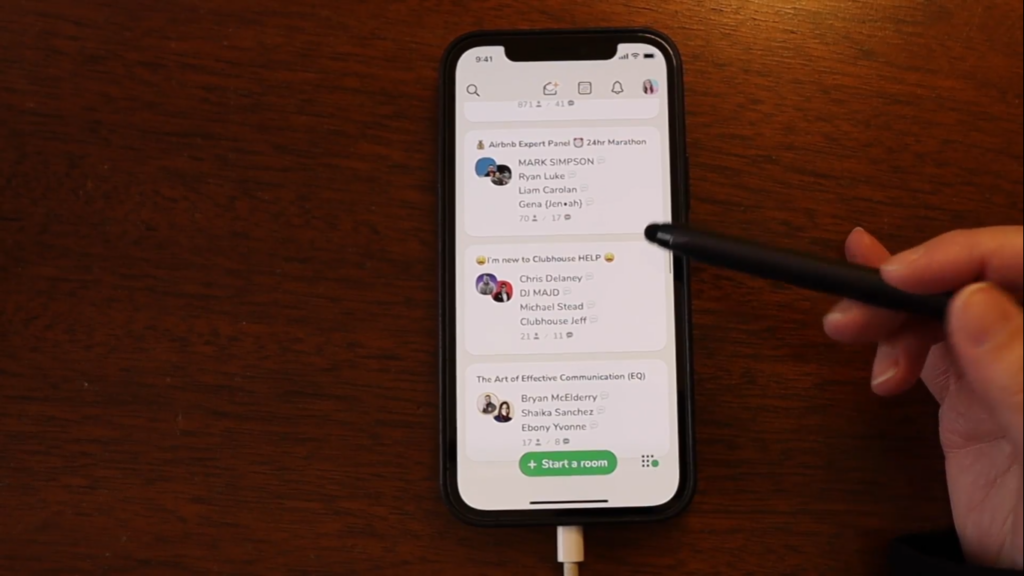 There are actually a couple of ways of how you can join a room in Clubhouse. First, you can check out the rooms that you can join in the home page or also called as the "hallway". It is written there the title of their topic, what club is it, and how many people are in that room. Of course, the rooms that show up on your home page are mostly based on the people and clubs you follow.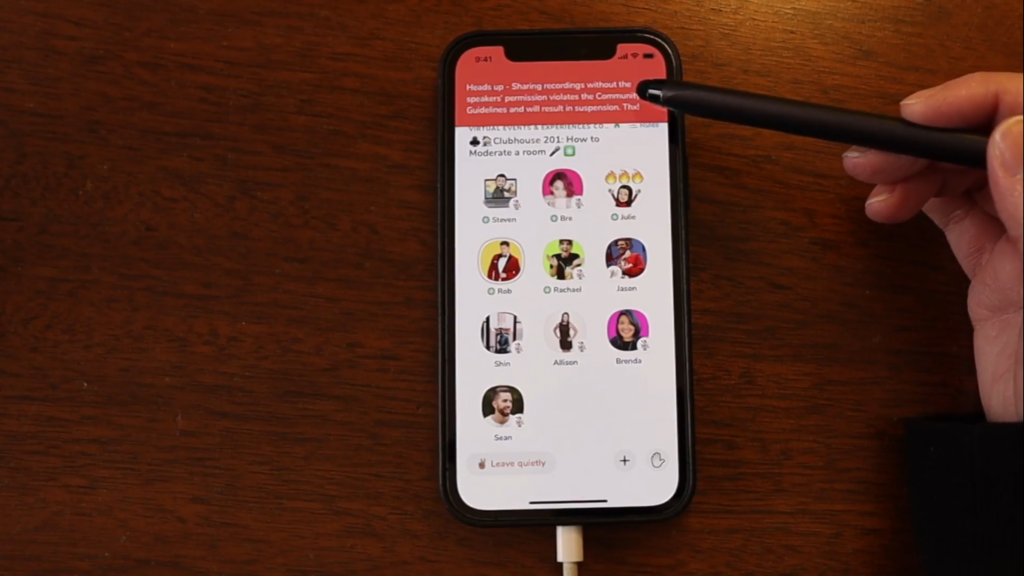 Now, this is what it looks like when you join a certain room in Clubhouse. One of the things that you should remember is that recording the session and sharing it without the consent of the speaker is a violation under the Community Guidelines of Clubhouse. If proven to be violated, the person caught would be suspended.
As seen from the image above, you have there a button for leaving the room. Also, you can ping/invite someone into the room by pressing the "+" button and selecting people on your contacts that you want to invite. Beside the ping button, you have there a small hand icon. That stands for the hand raise button. You can use it for times when you have a question or something that you want to share with the group so that the moderators of that room can see.
While you're in a room, you can still check out other rooms that are on going in the home page. You can also view the club you have joined and read their community guidelines while you are also in a Clubhouse room. Lastly, always remember that the proper etiquette in online meeting rooms is to always keep your microphone muted if you're not speaking.
Creating a Clubhouse Room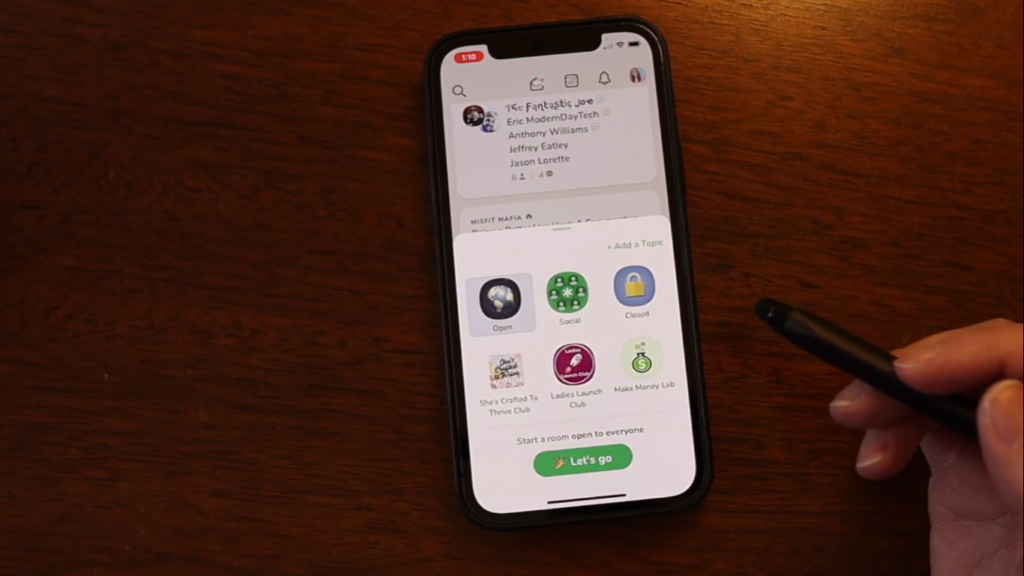 The next thing you need to know is about starting your own room in Clubhouse. There are 3 types of room that you can create: open, social, and closed. For the open type, anyone can join and people can invite anyone to the room. Then, all of my followers will be notified that I have created an open room in Clubhouse.
Next, a social room is a room that is only exclusive to the people you follow. For those who are not, they cannot see and join the room. The closed room is basically for the people that you have selected that you want to join in the room. When creating a clubhouse room, it will automatically make you as the moderator, so keep that it mind.
What Happens Inside a Clubhouse Room?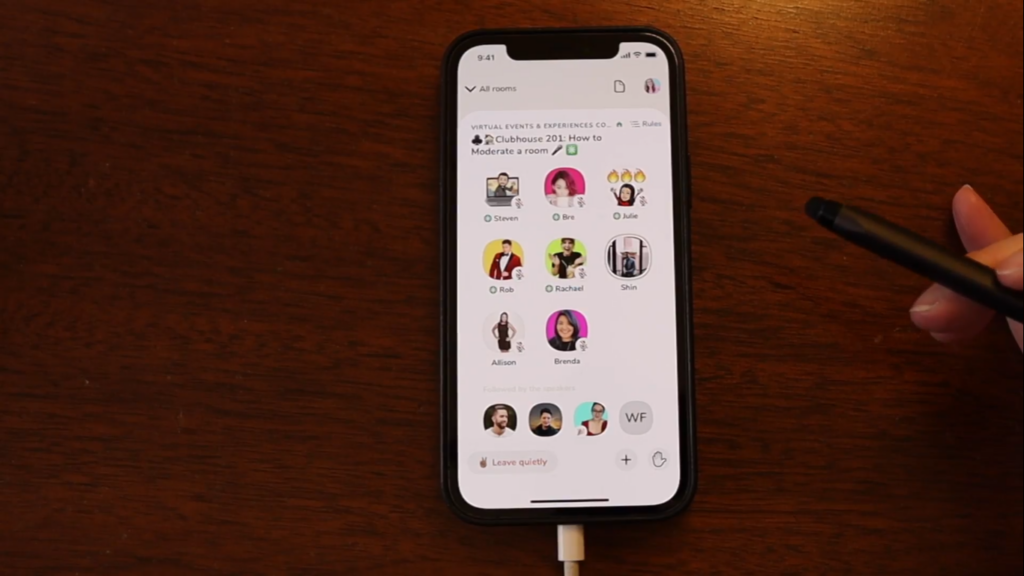 When you join a room in Clubhouse, there are certain things you need to know. There are certain roles inside a room: speakers, moderators, and audience. Clubhouse also has something they call as the "stage". If you're one of the speakers in a certain room. Your icon and name will appear on the stage. This helps the audience to easily recognize who among the speakers are actually speaking at that certain time.
The moderators have some special privileges like letting someone from the audience talk. They can also kick someone out of the room and make other people moderators. You can view the account profile of a person in the same room by tapping their icon in the room.
Starting Your Own Club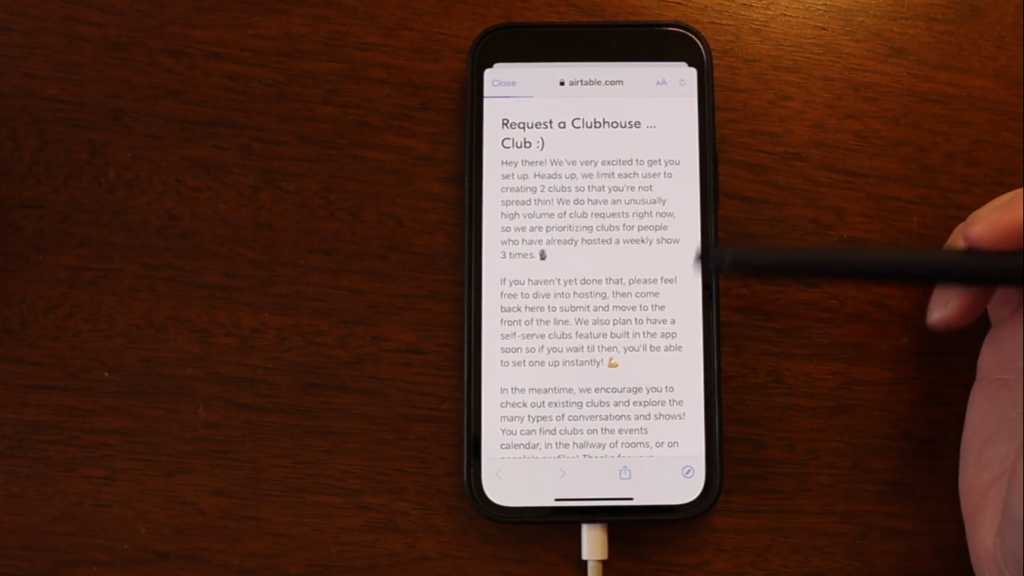 If ever you want to create your own club, you can easily do that by going to the Clubhouse settings. Then, open the FAQ, which will take you to a page inside Notion. You can open it using the browser, but it's better if you already have Notion installed on your device.
From there, you will have to fill out a form so that the administrators of Clubhouse can easily review it and approve your request of starting a new club. These clubs lets people with same interests easily connect with each other.
Have Fun in Clubhouse!
There are many ways to grow your network in Clubhouse. You can do it by being a speaker in different rooms. Also, finding and connecting people with the same interests as you and using your Instagram and Twitter. If you want to connect with me, my handle is @meredithmarsh. See you there!
Related: 5 Tips to Grow Your Online Side Hustle
Click here to subscribe to Meredith Marsh on YouTube.