Instagram Reels Tutorial (Step-by-Step)
Looking for an easy-to-follow Instagram Reels tutorial? You found it! In this blog, you will learn what Instagram Reels is, how to use Instagram Reels, and how to create a Reel on Instagram. It's a brand new feature on IG so if you're not sure how Reels works, that's ok!
Some product links in this post are affiliate links, and I will be compensated when you purchase by clicking our links. Read my disclosure policy here.
Instagram Reels Tutorial
Have you heard about Instagram's new Reels feature and wondering how the heck it works? Debating on whether you should tap in or tap out? Wondering how you can use Reels to get more visibility on Instagram especially now Instagram is becoming more than a photo-sharing app? Well, you are in the right place! In this blog, I'll give you a step-by-step tutorial on how "Reels" work on Instagram.
Of course, there are some pros and cons that you should consider before using Reels. One thing is for sure, even if you are not super creative, funny, or not really entertaining at all, Reels can still work in your favor.
What is an Instagram Reel?
So, first of all, what the heck are Reels? Well, if you're not familiar with Tiktok, then this "Reels" feature on Instagram is probably going to feel very different to you. Honestly, it should feel different. It's not like an Instagram story, and it's definitely not like a YouTube video.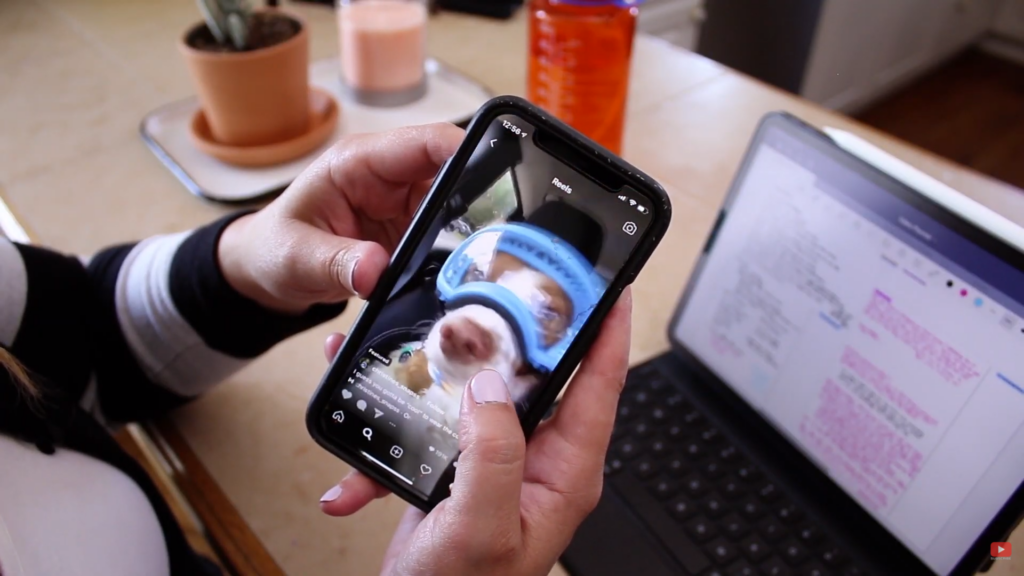 It's really kind of a whole new medium. The simple way to explain it is that it's a way for you to share your tips and tricks, bring out the value in your content, bring your personality, your experience, your expertise, but in a new and more entertaining way. Basically, it brings your ideas to life. Maybe you're thinking, "Oh, it's so new, I'm just going to wait until other people are using it before I start using it." Or more likely you're thinking, "Oh gosh, not another platform for me to learn, another algorithm for me to figure out."
Just hear me out with this. First of all, if it's on Instagram, it's not exactly new. It's probably quite a bit more mainstream than you think it is. It's probably best to jump on the bandwagon sooner rather than later.
How Do Instagram Reels Work?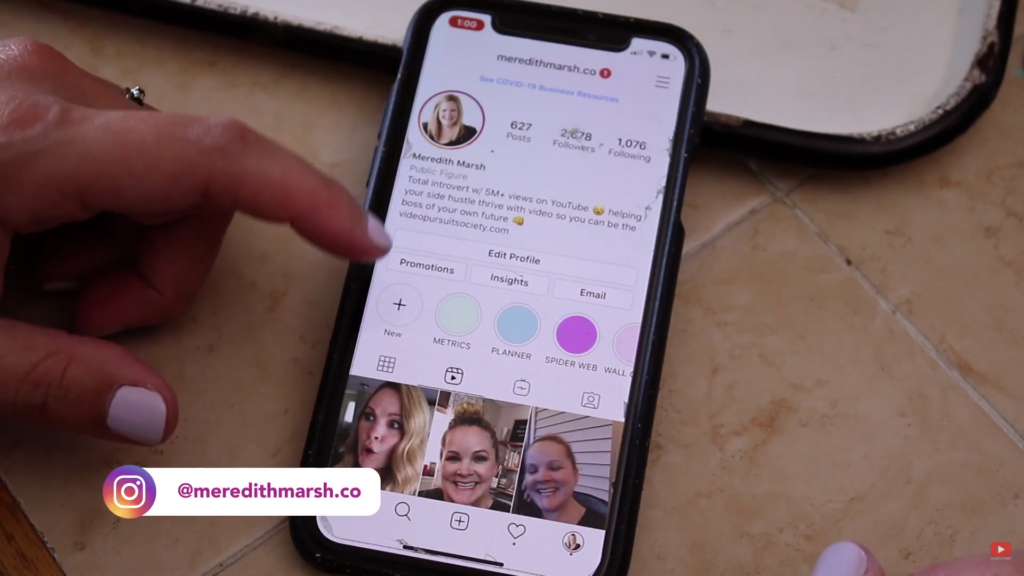 On my Instagram page, you can find my reels in the movie clip icon which is beside the Feed menu. If you want, follow me here and check out my Reels. In my regular feed, I have twelve up right now. If you want to look at people's Reels on their actual channel, just go to their profile and then click the Reel menu just beside the Feed menu.
To find Reels for people that you don't follow, or maybe even for people that you do, you have two options. You can just go over to the little search icon down at the bottom of the Instagram app and search them up. You can also go over to the Reel icon that is next to the little search icon. Once you tap that, you're going to see a Reel video, and Instagram is going to choose what it thinks you might want to see.
Navigating Instagram Reel is similar to how you would navigate TikTok's "For You" page. You scroll up and whatever Instagram's algorithm thinks you might want to see, it's going to show you. As you are scrolling up, you will see various funny and entertaining reels that will make your day or put a smile on your face. They are definitely not your typical Instagram story.
Exploring Instagram Reels
So where would you actually go to create Instagram Reels? Well, just go to the homepage. You can tap the Instagram Stories camera icon in the top right. Once that is done, move the little menu below to "Reels."
Another shortcut is to just swipe over and that will reveal your "stories" camera. In the "stories" camera, you have Reels, a live video, your normal story stuff, your boomerang, and all those features. You want to make sure that you are on "Reels" down at the very bottom.
Let's go through all of these different menu options for Reels. Down in the bottom-right, you're going to see where you can flip your camera around from the selfie camera to your back camera. You can also upload a pre-recorded video or anything on your camera roll by choosing the option down in the bottom-left corner of the screen or swiping up.
Over on the left-hand side are the creation tools to create an actual Reel. In the top-left corner, you have your story settings, which you will not need at the moment. At the top of the screen in the middle is where you have your flash setting to set it either automatic or manual. I usually keep mine off. To exit out of the whole Reels creation, you could just hit the X in the top-right corner.
Creating an Instagram Reel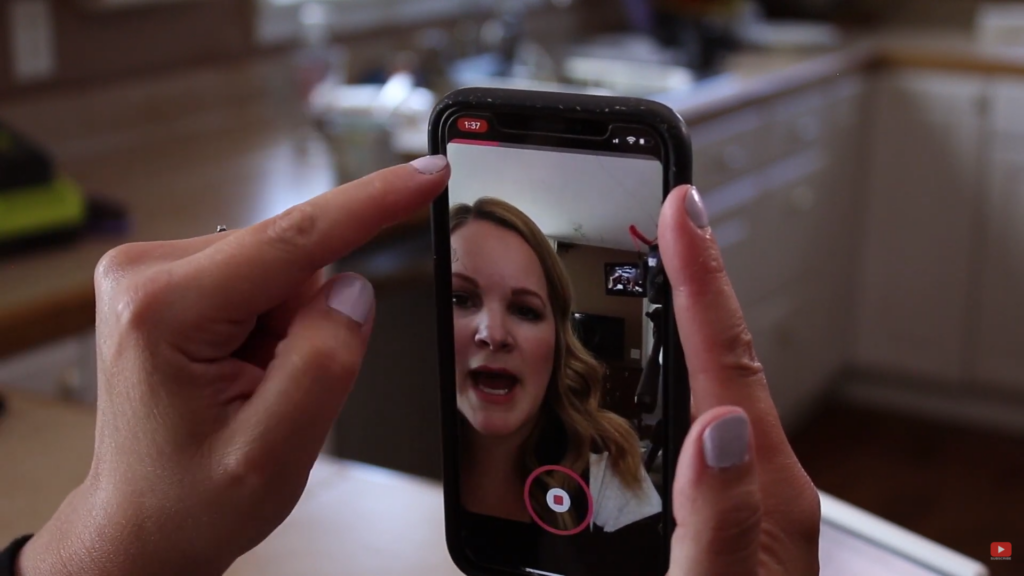 To help you create the Reel, you have a couple of creation tools on the left side of the screen including audio, speed, effects, video layout, touch up, and timer.
You create a Reel like a regular Instagram Story by tapping the big "Reels" button, and it's going to start recording. Before you start recording, you need to decide if you want to do a 15 or 30-second reel. In the creation tool, the second icon called length, allows you to select either 15 secs or 30 secs. This must be done before you start recording the Reel. If you are going to shot multiple frames for your Reel, you can set a timer to indicate how long the clip will be each time you hit the record button. Keep in mind there will be a countdown before the timer starts.
Related: Instagram as a Video Platform
When you are done, hit stop. If you still also haven't fully consumed the 15 or 30-second limit of Reels, you could hit "Record" again and just record another one. This is really no different than creating an Instagram Story. If you want to edit your Reel by trimming the ends or deleting individual clips, tap the back arrow that is on the left side of the record button.
To preview how your Reel will look, select the Preview button on the right side of the record button. In the Preview section, you can edit your videos, save the video, control the audio level, add music, record a voiceover, add effects, stickers, and text. Once you are done, tap on the next button. Add the caption you want with your Reel then click share or save it to draft if you're not ready to post. It will be stored on your Reels feed, and you can post it from there.
What's really cool about Reels is the creation tool allows us to go back and edit each little chunk of our Reel or even delete it entirely. Also, Reels offers a little bit of a different feature than Instagram Stories.
Set Timer to create a Reel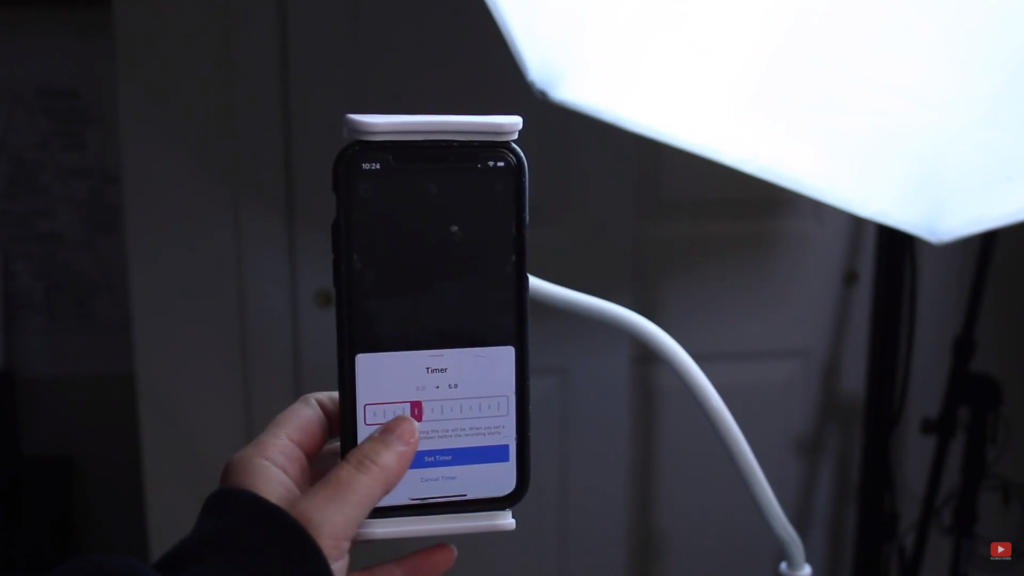 So first of all, we have the timer that does 2 things. One, it's going to give you a three-second countdown to set up your phone. For example, let's say you're not holding your phone in your hand and you need to set it up on the tripod and then get into place.
Second, let's say you have a 15-second clip that you're going to do in total, but you want the first part to be four seconds long. So, hit "set timer," and then we hit that record button. It's going to count down and then it's only going to record for four seconds and then stop automatically.
Use the Reels Align Feature
Another cool thing once you have created your first clip within your Reel is the little align button. When you hit the align button, it'll show you where you ended up. So you can just align it up and hit record again.
If you're in a different place, or if you have your fingers in a different place and you want to start off from where I left off, just hit "align" and then all you have to do is try and align yourself up as best as you can.
Reels Effects & Speed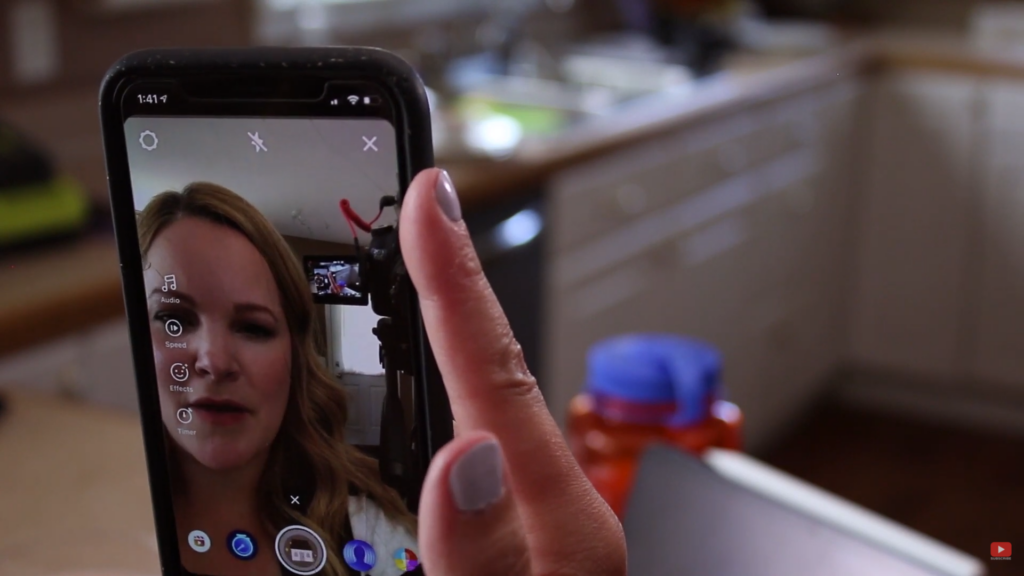 Let's look at the effects, which are quite similar to our regular Instagram Stories. When it comes to speed, 1x is the default speed. If you do half-speed, everything's going to be in slow motion. You record in real-time, but when it playback, it's going to be slow motion.
Touch Up & Video Layout with Reels
With the Touch Up feature, your face and skin will look smoother especially if your Reel is focusing on your face. The Video Layout gives you different options on how you want your video to look. It's quite similar to our regular Instagram Stories, giving the users the option to create multiple videos in separate windows.
So don't be afraid and think that you're not creative or you're not entertaining. Just go and look at what other people are doing with their Reels. Also, go check out TikTok, if you haven't done that yet. It's really interesting. I also think you may get some creative juices flowing from that.
You can also go over to my Instagram, @meredithmarsh.co. Make sure you follow me there to see what I'm doing for my Reels. You might also be able to find something that you can pick out and apply to your channel.
Related: How to be Comfortable on Camera