Video Editing Software for Mac 2021
Create top-notch YouTube videos, Instagram videos, and many other videos using these top video editing software for Mac.
Some product links in this post are affiliate links, and I will be compensated when you purchase by clicking our links. Read my disclosure policy here.
Video Editing Software for Mac
Mac is a great tool for editing videos for YouTube, Instagram, and other video platforms. Whether you are a newbie or a professional, it's important to find the right video editing software that suits you and your needs. As you are editing your video, you want to have the best final result which will increase your audience's insight. There is some video editing software that requires monthly subscriptions or a one-time buy. I understand finding the right video editing software for a Mac is important, and I hope this guide will be of some help to you.
Final Cut Pro
Cost: $299 (One-time payment)
Free Trial: Yes
Download Link: https://www.apple.com/ph/final-cut-pro/
Even though you may not have much experience editing videos, Final Cut Pro is perfect for you. It is a video editing software made exclusively for MacOS users. It offers stunning filters, special effects, motion graphics, 360-degree video editing for VR videos, and more. Final Cut Pro combines both video editing and media organization. Final Cut Pro was developed in a way to run smoothly and efficiently with the latest Mac machines even when working on a complex project.
Key Features:
Move & Trim Clips
Effects
VR Headset Playback
Presets
Motion Graphic Templates
Plug-ins
Multicam Editing
360-degree VR editing
Advanced Color Grading
HDR Video Support
Asset Management
iMovie
Cost: Free
Free Trial: N/A
Download Link: https://vidpromom.com/imoviedownload
This video editing software was designed and developed by Apple for iOS and macOS users. It's very accessible in that you can use it on your Mac, iPad, and iPhone as well. One of the advantages of using this app is its user-friendly interface and features. Apple created this app in a way that it would make video editing easier for those who are new to video editing. Another feature that it boasts is that it lets you share your videos easier on social media platforms and video-sharing websites. If you just started video editing, iMovie is a great place to start before you move into a complex one.
Key Features:
Automated video editing
Audio & music editing
HD & 4K video support
Video color settings
Crop & rotate video clip
Stabilization
Video effects & transitions
Video speed change (speed up/slow down)
Clip browser
Timeline
Photo & music import
Pre-built themes & backdrops
Real-time titling
Open multiple projects simultaneously
Adobe Premiere Pro
Cost: $29.99/Month or $239.88/Year
Free Trial: Yes
Download Link: https://vidpromom.com/premierepro
Adobe Premiere Pro is a powerful video editing software made for professionals and enthusiasts. It is a very common software used by Hollywood workers to create cinematic products. It gives the user access to various tools in order for them to do more than just basic editing like color grading, fine-tunes audio, and many more. Adobe Premiere Pro usually works more effectively with other Adobe products like Photoshop, After Effects, etc. If you are planning on going professional with your video editing skills, this is the perfect software to have.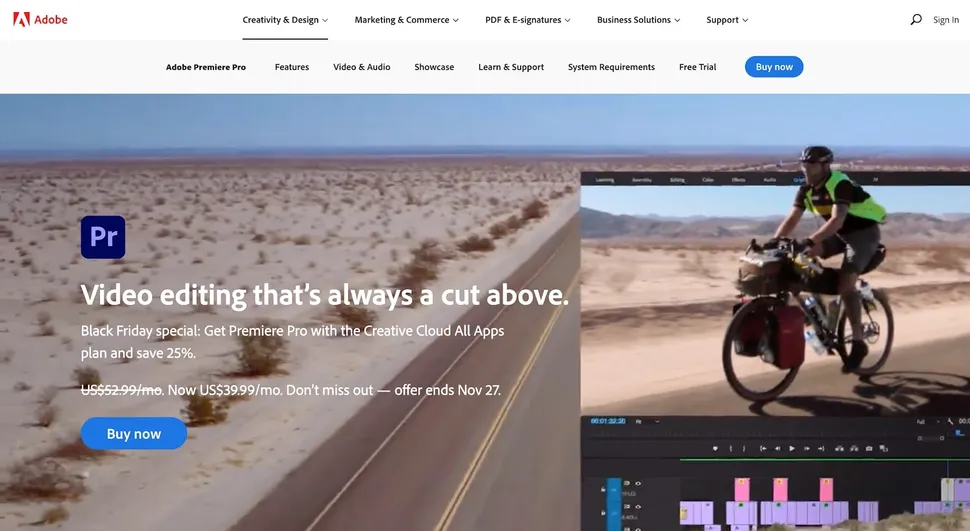 Key Features:
Simultaneous Projects
Shared Projects
Motion Graphics Templates
VR Editing
Transitions
VR Rotate Sphere
Effects
VR Audio Editing
Video Titling & Graphics
Regional Closed Caption standards
Lumetri Support
Labels
Type Tool
Direct Publishing
Libraries
Multiple Video Types
Multiple Formats Support
Filmora
This video editing software is a great fit for content creators regardless of their skills in video editing; whether they're a beginner, amateur, or professional. It has a very simple interface that lets the user find the tools that they need easily for faster editing. Despite the simplicity, it also has features that enable the user to add special effects to their video. With these features in the Filmora, you make the most out of your creativity and improve your workflow.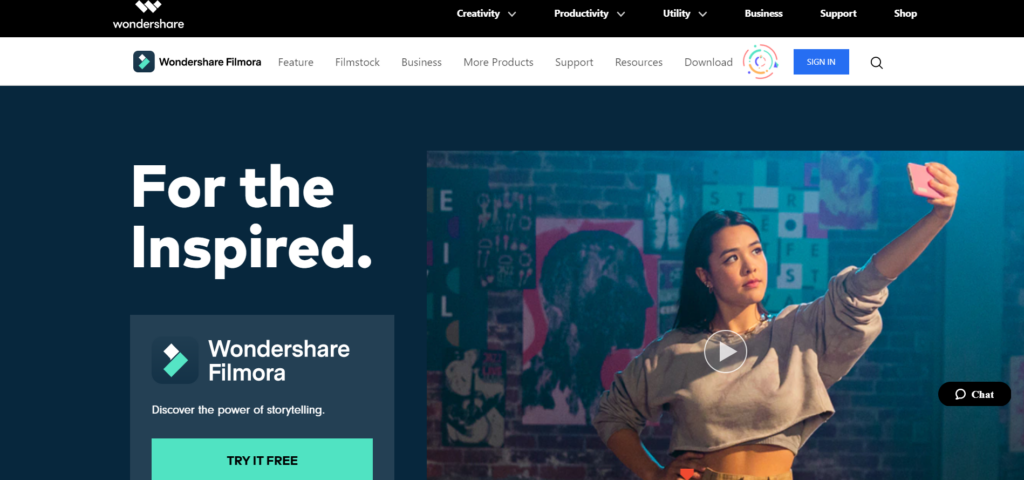 Key Features:
Preview Rendering
Auto-ripple
Split Screen Presets
Advanced Text Editing
Tilt-Shift
Mosaic (Blurring)
Video and Audio Controls
Layer Multiple Video Clips
Audio Mixer
Chroma Key
Screen Recording
Audio Separation
Envelope/Keyframe Editing
Scene Detection
Video Stabilization
Color Grading Presets
Audio Equalizer
4K Resolution Editing Support
GIF Support
Noise Removal
Video Stabilization
Export to YouTube and Vimeo
Speed Controls Media Library
DaVinci Resolve
Cost: Free/$299 (Studio Version)
Free Trial: Yes
Download Link: https://www.blackmagicdesign.com/products/davinciresolve/
DaVinci Resolve is a software that was developed especially for color grading. It is the perfect app for those who want to produce film-like content. DaVinci Resolve has tools like color correction, professional audio post-production, and video editing in a single application. It is a powerful and ideal editing app regardless of your video-sharing platform. The biggest difference between DaVinci Resolve and other video editing software like Final Cut Pro is existing license holders have lifetime access to future versions of the software.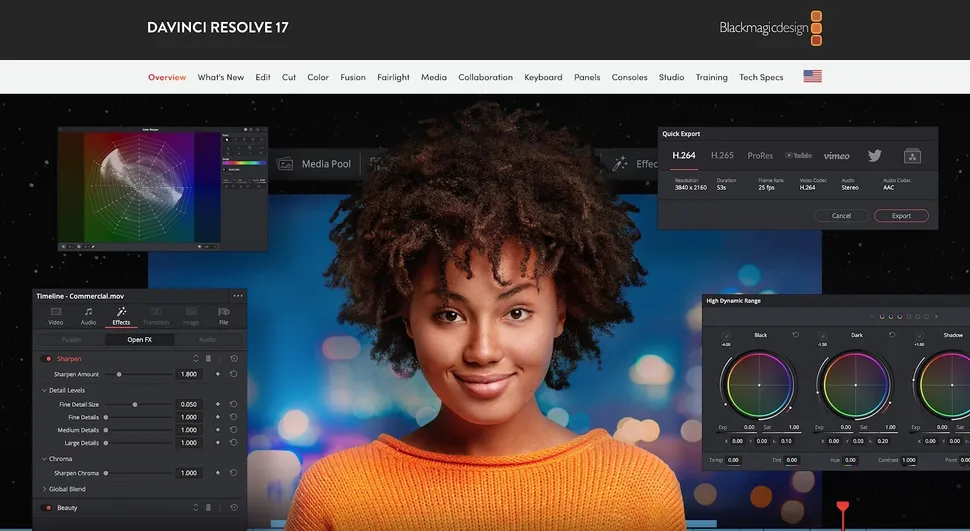 Key Features (Studio Version):
Everything in the free version, plus
Multi-user collaboration
High-performance playback engine
3D tools
Media and delivery
Fairlight audio
Resolve Fx
YRGB 32 bit float image processing
Support for 4K
Key Features (Free Version):
Editing tools
Color correction
Professional post-production
Click here to subscribe to Meredith Marsh on YouTube.