Content Creation to Online Courses with James Wedmore
Ever wonder about expanding your content creation business? Like… how to actually make the jump from being a content creator relying solely on the unreliable ad and affiliate revenue (or no revenue at all), to being a course creator who offers in-depth training or coaching in the areas of your expertise?
Some product links in this post are affiliate links, and I will be compensated when you purchase by clicking our links. Read my disclosure policy here.
Making The Jump: Content Creation to Online Courses with James Wedmore
Coming into 2021, you decided that you wanted to expand your content creation business but don't know where to begin. If you are looking on how to go from a content creator relying solely on unreliable ads and affiliate revenue to a course creator who offers in-depth training or coaching in the areas of your expertise, you are in for a treat.
Recently, I did a YouTube stream with my business mentor, James Wedmore. I picked his brains and learned the steps to take and mistakes to avoid when you are adding online courses and programs to your revenue streams. If you are unable to tune in to the YouTube stream, you can find watch it below or on my channel.
FYI: James Wedmore has a free training course, "Your First 100 Leads", which is a step-by-step process on how to get your first 100 leads to make your first sale.
Here are some of the main takeaway from the conversation with my business mentor, James Wedmore.
Related: Create an Online Course That Sells – First 3 Steps
Don't Avoid The Landmines
When people start creating their online businesses, they try to find ways to avoid failure. They want to operate on a business strategy that focuses on survival. They are more concerned with avoiding failure, which is actually the recipe for failure. Avoiding failure becomes about playing not to lose versus playing to win.
Failure gives you the opportunity to learn from your mistake and figure out what matters to your audience. When you focus on surviving instead of learning from your mistake, it becomes difficult for you to grow personally. As an entrepreneur, it's impossible to avoid failure. How you respond to failure is very important. Failure can help you stay humble, filter your ideas, and embrace change. Will you let the failure conquer you or learn from the failure and move forward?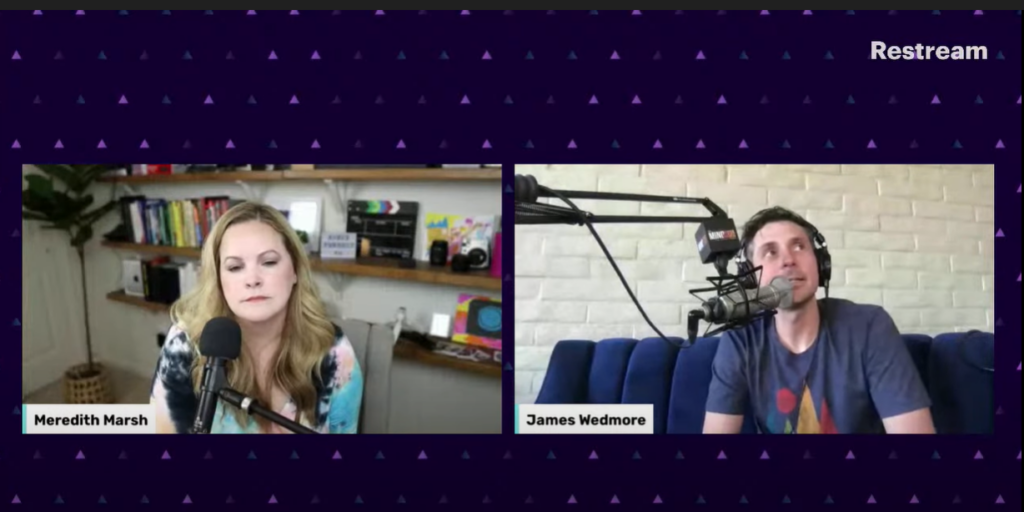 Free Content Is The Magnet That Attracts The Customers
Your free content can be considered as the bait you use for fishing. When you go to a fishing shop, you would ask for the best bait they have for fishing. The store attendant would then ask what type of fish you are fishing for. Now to take this analogy into content creation, the type of content you put out determines the type of customers you would attract and for what purpose.
To determine the type of content you need to produce to attract the type of customers you want, you must first figure out the sale and the end goal of your business. Once you have your sale, work backward to figure out the type of content you need to bait the customers you desire. Keep in mind as a content creator is that all forms of content aren't created equal.
Consider taking James Wedmore's free course "Your First 100 Leads" to become a profitable online entrepreneur that produces quality content that will attract leads and customers to your business.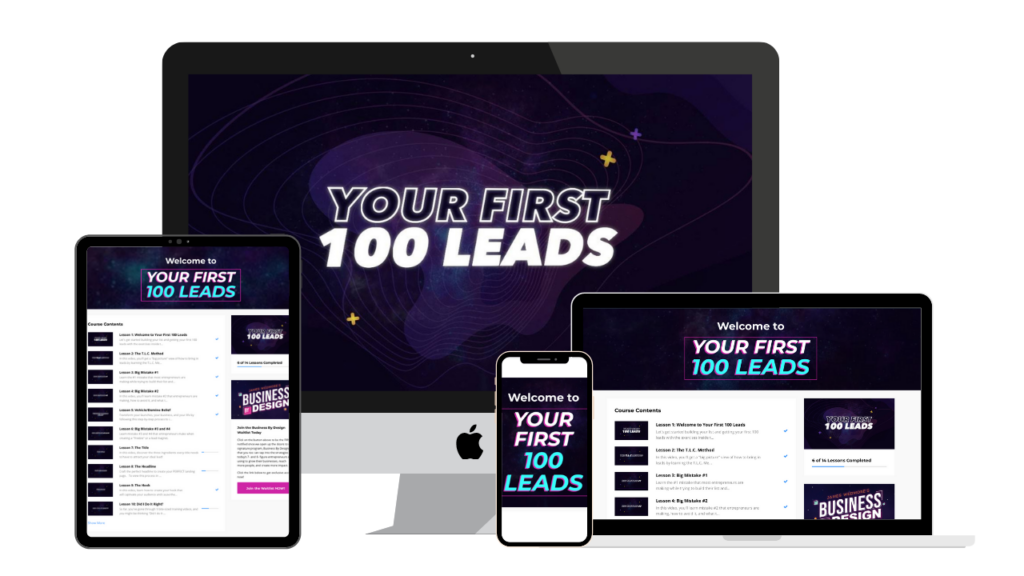 Related: Let Me Tell You About My Business "By Design"
The Power of Storytelling
There is a lot to learn from the power of storytelling. Every great story needs to have a hero or protagonist. The BIG MISTAKE many influencers make is being the hero of the story they are making. Most influencers' content focuses on themselves, which makes it hard for the consumers to see themselves in those spaces. Although it's great for the influencers to be the heroes, it makes it hard to sell content. You need to remove yourself from the position of the hero and put your consumers in that position to sell your content. This makes you the guide, the "been there, done that." If you create content that makes consumers the heroes, it creates demand and desire for people to take that next step with you.
Get Out of The Permission Based Paradigm
First, we need to dispel the notion of hitting a milestone before you can create or monetize something. We tend to operate from a permission-based paradigm. We think we need someone to give us permission or a head nod to go after our dreams, which is understandable. For most of our lives, we operated in this paradigm, e.g. raising your hand to answer a question.
Now, when you become an entrepreneur, you can't be operating in the permission-based paradigm! If you do, you will be sitting down forever and missing the times and seasons you should have taken advantage of. THE TIME IS NOW! What are you waiting for?
Audience Size Doesn't Matter
You don't need to wait to have a certain amount of customers before creating an online course. James mentioned one of his customers that owned her own yogi studio before it shut down due to COVID-19. She did her classes virtually through Zoom and later on created an online Yogi Flight School that made $160,000 in the first 10 months. Keep in mind she had no list, no audience, or a big platform on YouTube. She just got started and kept going.
Your first sale establishes your business. To get the first sale, find the lowest hanging fruit in your business, which is the easiest thing you can do, e.g. putting out content, getting one-on-one clients. When you start putting any type of content out there, people are coming to you asking for more. You must be observing the type of customers, their motive, and the value of your content. Pay special attention to your first podcast, your first video, your first whatever because there may be an opportunity that you haven't notice.
Difference Between Audience and Leads
People tend to mesh audience and leads into one thing, but that isn't the case. The audience is the people that are watching you and not being active with your content. Leads are the people that really want to work with you. There is a major difference between the two. You want to turn your audience into leads and increase the number of people actively using your products.
Related: Business by Design – Honest Review of James Wedmore's Course
My business mentor, James Wedmore has a free training course on attracting your first 100 leads. It's a 14 video step-by-step course designed to be intentional with the type of content you're putting out there, how you're putting it out there, and where you're putting it out there to attract people that want to work with you, that are ready for the next step. This course walks you through the whole process of turning your audiences into leads and takes that next step.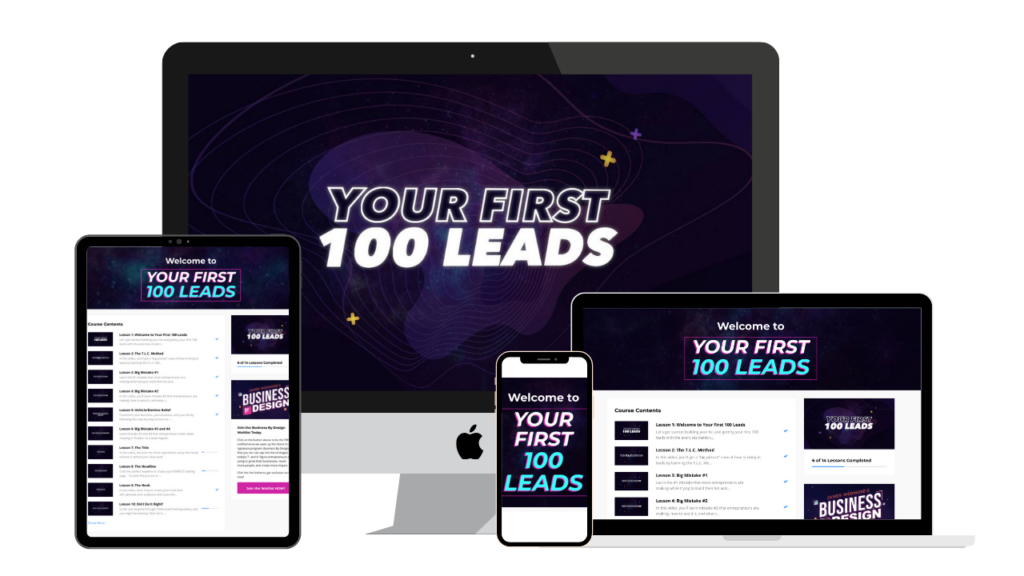 You can find this FREE training course at the link below.
https://vidpromom.com/100leads
Feeling confident to make the jump from content creation to online courses creator after watching the video with James Wedmore? Remember don't wait any longer, start the jump now!
I'm an affiliate for James Wedmore's signature program, Business By Design. Although the resource I'm sharing here is completely free, should you make a purchase in the future, I may be compensated.
VIDEO: MAKING THE JUMP: Content Creation to Online Courses w/ James Wedmore
Click here to subscribe to Meredith Marsh on YouTube.