Is your DIY channel art costing you YouTube subscribers? Here are some tips for looking legit on YouTube by upgrading your channel banner using a YouTube channel art template!
Listen to Episode 62: Is Your DIY Channel Art Costing You YouTube Subscribers?
Some product links in this post are affiliate links, and I will be compensated when you purchase by clicking our links. Read my disclosure policy here.
Make your DIY channel art look legit using a YouTube channel art template
Not putting enough time and effort into your YouTube channel art, or making DIY channel art, can be a huge mistake and actually lead to not gaining subscribers that you might have gained when they land on your YouTube channel. Simply for the fact that it just doesn't look legit, polished, and professional. So it's hard to take that channel or that content creator seriously when it doesn't look like they have taken their own channel seriously. When they haven't put forth some effort into branding and their channel art.
In this podcast episode, I give you some tips for looking legit on YouTube by upgrading your channel banner, and why you may just want to go ahead and do that as soon as possible.
Related: YouTube Channel Art Ultimate Guide
Check out some episode highlights:
[4:30] If you're pouring your heart and your soul into your YouTube videos and you're spending lots of time and energy making them great for your audience, but your channel art doesn't reflect that time and energy, then things are out of alignment.
[5:00] A couple of cool things about channel art is: 1. You can change it anytime. 2. Even if your fairly new to creating videos and being in front of a camera, your channel art doesn't have to reflect that. Your channel art can look completely legit, completely professional.
[9:34] I have a channel art template available for download. Other options for YouTube channel art templates are Canva, I have a channel art template for Canva as well. Photoshop, PicMonkey, Adobe Spark was thrown in here as well. But I'm seeing a lot of Canva, Photoshop and Placeit. And those are all great options.
[10:36] How do you know if your YouTube channel art looks amateurish? What do other people see when they look at your channel? I share some strategies to get honest reviews of your channel art from your audience. I also discuss how to research other channels in your niche to see what might be different or missing from your channel art.
[16:50] Wouldn't it be great if there was an easy way for you to kind of score your own channel art and give it a grade? So you would know exactly what to do, how to improve it if you even need to improve it? I'll tell you what I would look for if I were "grading" channel art, and what would make your art receive a grade of A.
[21:00] I have a channel art template that is available for download here. This is an image that you can drop into Photoshop or Adobe illustrator. And you should be good to go if, and only if, you really do want to DIY your channel art.
Related: YouTube Banner Tutorial (with Channel Art Template)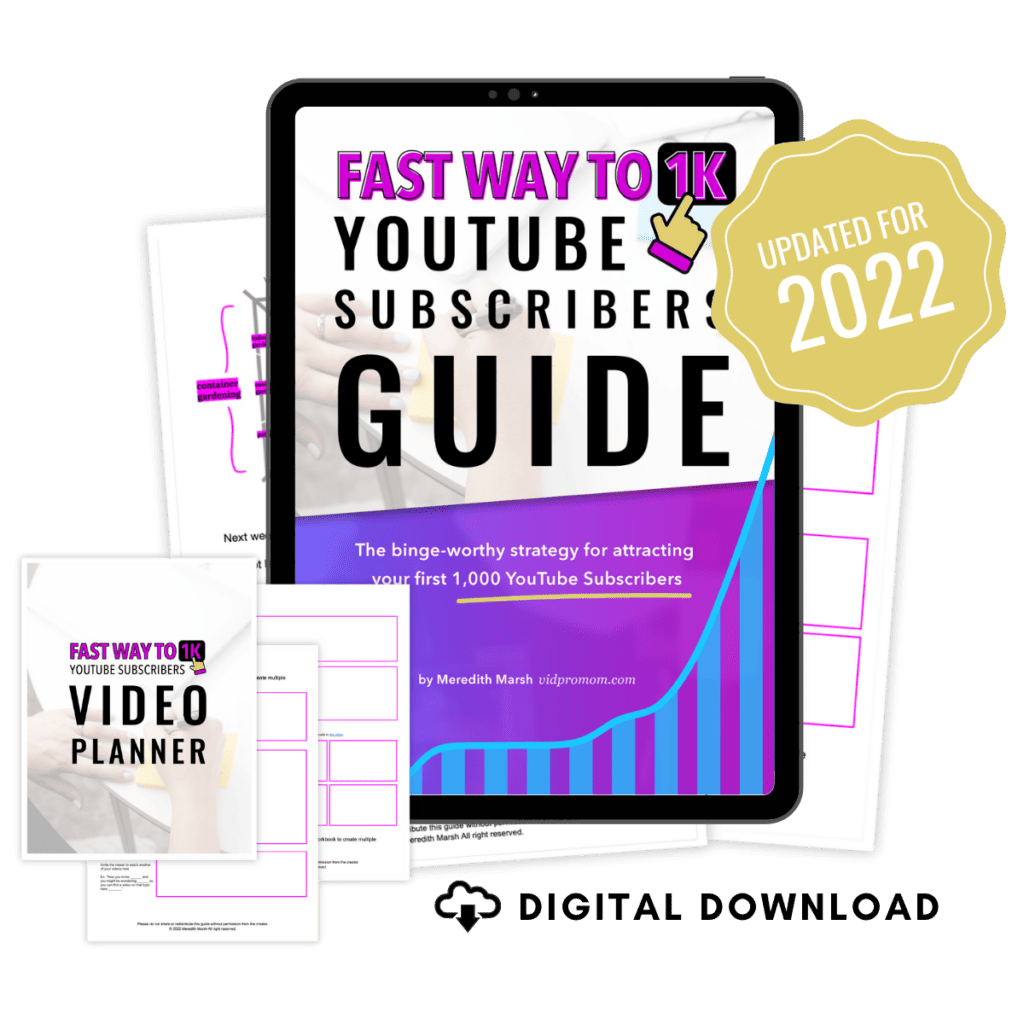 I want to hear from you! Track me down on Instagram–my handle is meredithmarsh.co–shoot me a DM and let me know that you're listening. If you leave me a voice memo with an excellent question that you'd like to have answered here on The Your Thriving Side Hustle Podcast, I might just play it in the next episode and answer your question. So hit me up in the DMs and we'll talk next time.