Look Legit on YouTube: How to Get a YouTube Channel Logo
If you want to be taken seriously on YouTube, you need to get a YouTube channel logo! And if you're not a custom YouTube channel logo designer or know your way around logo design software, 99designs offers the perfect solution. Seriously… getting a completely custom YouTube channel logo has never been easier!
Some product links in this post are affiliate links, and I will be compensated when you purchase by clicking our links. Read my disclosure policy here.
This post is sponsored by 99designs.
Get a YouTube Channel Logo
I recently started a new YouTube channel for fun. It's completely empty except for one single video, so there is no logo, no channel banner… nothing. And even though I have ideas for a YouTube channel logo, I don't have the time or desire to design one myself.
I've used 99designs.com in the past to design the logo for this site so when they reached out to me to partner on a logo design project, I had to say yes!
99designs is where you can post the logo style, colors, and ideas that you want and multiple designers will present you with ideas. You get to choose what you like best, and even ask the designers to make tweaks along the way! The process is so fast and easy. Wait until you see my new YouTube channel logo!
Getting a Custom Logo for YouTube
Working with 99designs is simple. First, you submit your "brief." Their site has a great resource on how to write an effective brief, and I promise they make it as easy as can be. You decide the general style you're looking for, the colors you want, and the overall feel that you want your final logo to have.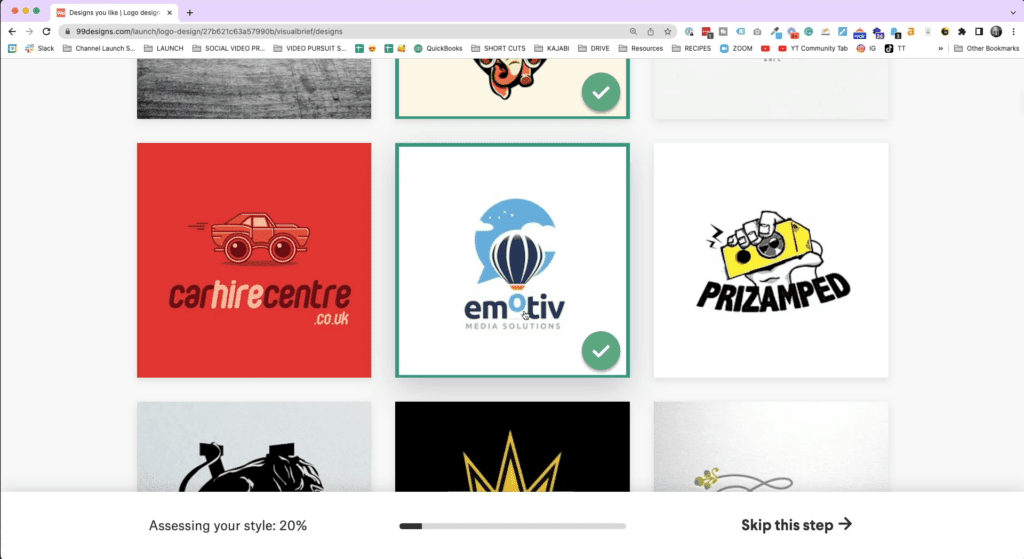 Then you describe your channel so the designers know what they're designing for. This is the easiest part because all you have to do is explain what your niche is, what type of videos you'll create, who you audience is, and why you have a channel to begin with.
You can also include any information about what you don't want to see (colors, shapes, styles) in your final logo. That way, the designers know what to avoid.
Once you post your design contest with 99 Designs, designers will start submitting their logo designs for your YouTube channel. I got my first one after about 3 hours!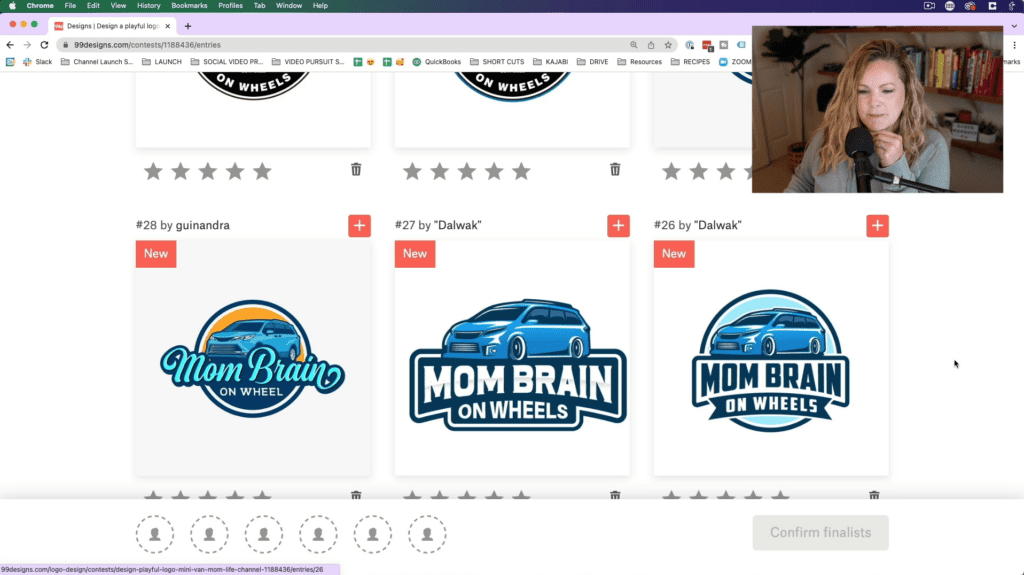 And by day 4, I had over 40 designs submitted for me to choose from! Some were better than others (which is to be expected) and I added notes and comments so the designer could make tweaks.
Once I selected the winning design, the designer sent the logo files almost immediately! My designer, "Graces_Secret" sent me 12 files. They include different file formats like pdf, png, SVG, and eps. She also included variations of the logo.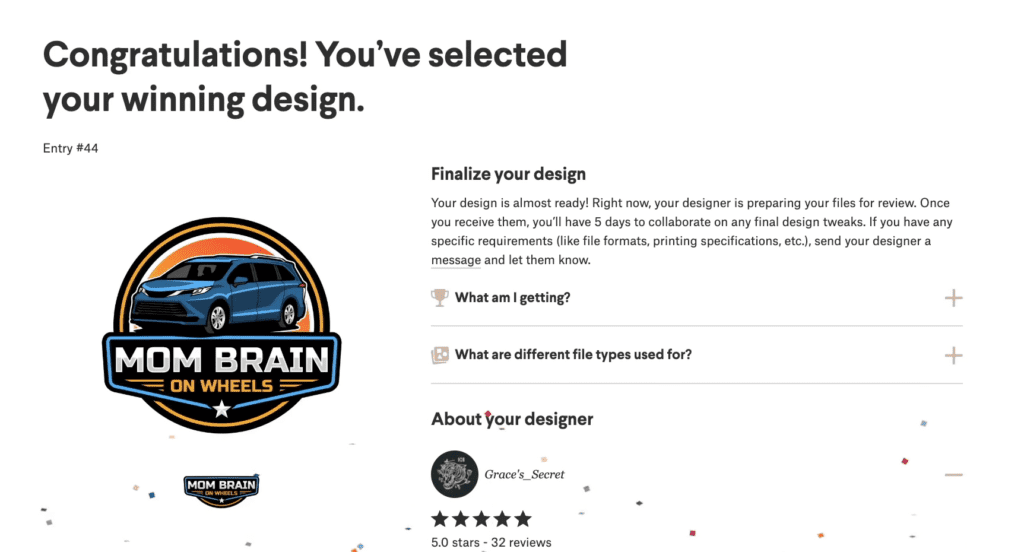 I am so happy with the process of having a YouTube channel logo designed by 99designs! The process is so easy and fun… it's such a treat to see your ideas and vision come to life. Now that I have my logo in place, I need to create some videos for the new channel!
Give 99designs a try if you're designing or rebranding your YouTube channel. Your brand is too important to DIY the logo!
Be sure to subscribe to my YouTube channel to follow along!
VIDEO: Look Legit – Get a Youtube Channel Logo
Click here to subscribe to Meredith Marsh on YouTube.