If you're the type of person who likes to buy things for yourself or give your loved ones something specific that is on your Christmas list, check out my own YouTube merch design. I got the store all set up at the perfect time to make that happen!
Some product links in this post are affiliate links, and I will be compensated when you purchase by clicking our links. Read my disclosure policy here.
YouTube Merch Design
I have a little bit of a confession. Over my last several YouTube videos on my channel this year, I've been wearing my own merch and not telling anyone about it. Let me back up to earlier this year. I had all these ideas for T-shirt designs that would be like inside jokes as a content creator, things that only a YouTuber would get. I started thinking, am I going to design some T-shirts for myself? I'll have them printed for myself, which will be like a fun little personal project. Then, my kids started asking me when they could get some of my merch, and I was like, "You really want it?"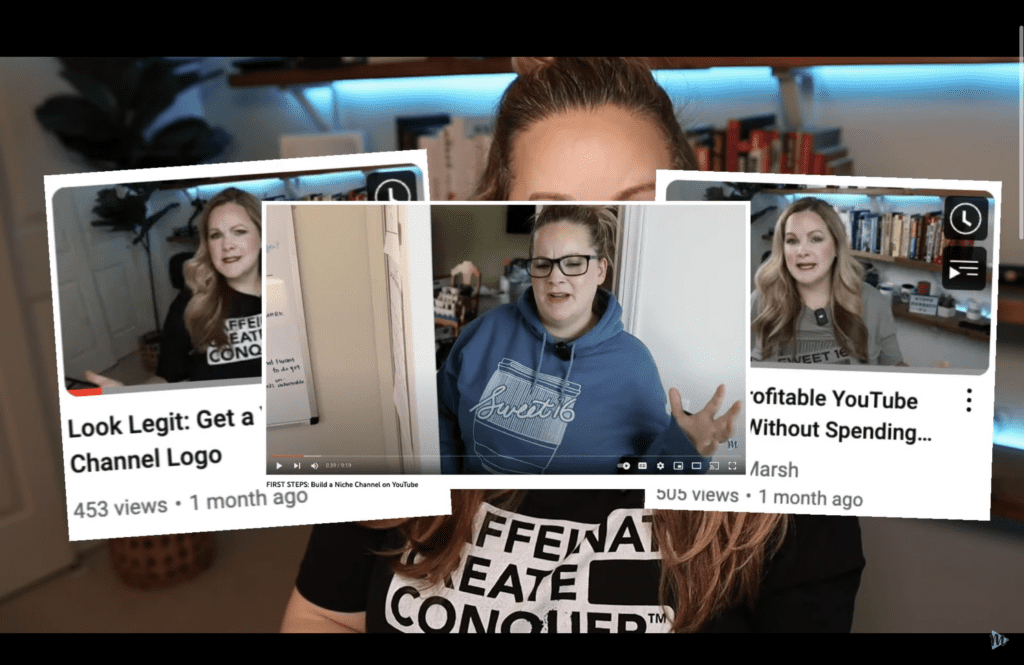 I had conflicting feelings about that because I don't see myself as somebody who's like, "Here's my merch launch. Go buy my stuff!" Yet at the same time, if I find it interesting to wear, then maybe other people would, too. So I'm going to share with you what I created. It is here in an online store, and maybe I can figure out how to integrate it into my channel. I'm new to this whole merch thing. Let me show you some of the items I have in my merch store!
YouTube Merch T-Shirt Design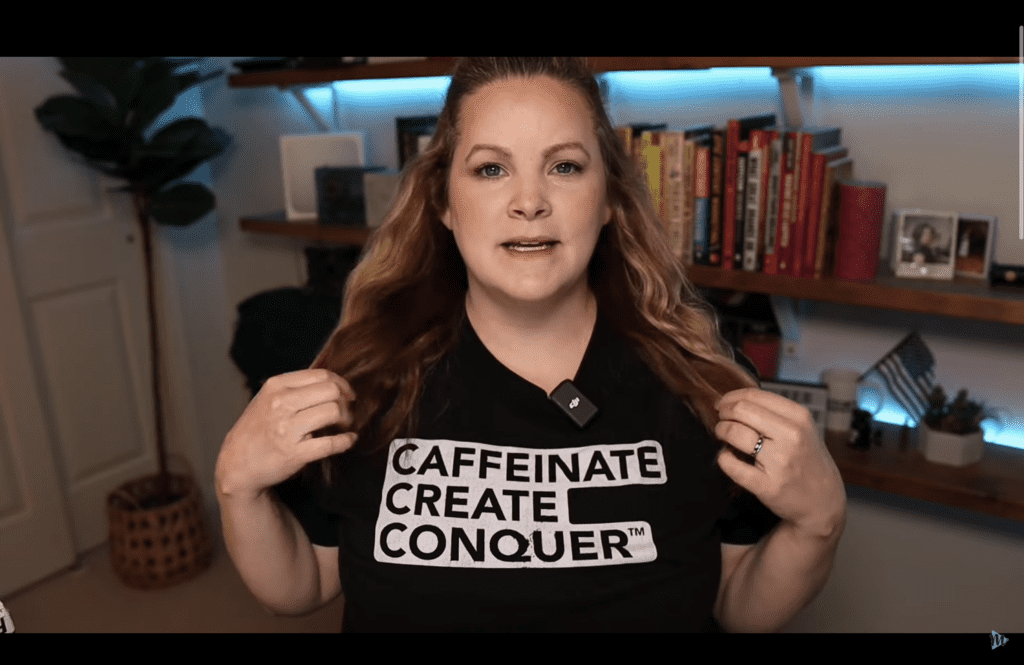 One of the first things I printed is this t-shirt saying, "Caffeinate. Create. Conquer." What does that mean? I don't know. It just came to me, and I like the sound of that, so I decided to put it on a t-shirt. This particular one in the image above is actually crooked. It's actually supposed to be kind of like this because I thought it'd be cool to make it look like it was a big sticker that was like slapped on there. But then, the more I wear it, the more it just looks crooked. But the ones that are available in the store, they're straight. Let's see some more items!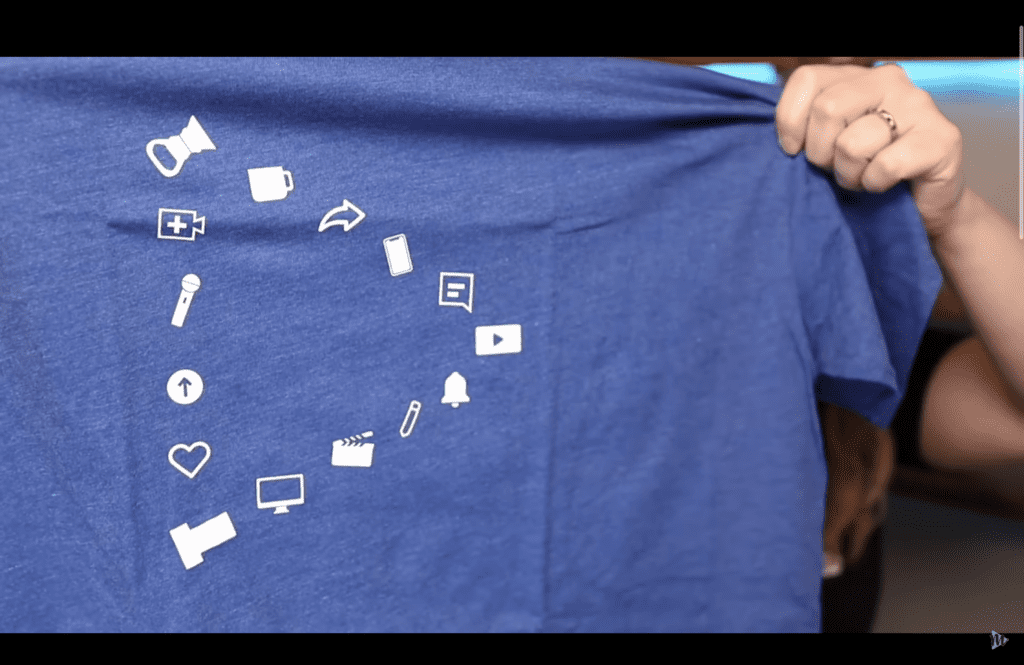 This is a triangle, but not just any triangle. It is a play button. I don't know about you, but these are just some of the tools that I use as a content creator. I love the blue color variation of this shirt. This same design also has a variation on a crewneck sweatshirt. Sweet! I ordered these through Bonfire, which is not sponsored by them at all.
T-Shirt Merch Quality
I also tried a couple of other merch-printing "Print-On-Demand" companies down this whole rabbit hole of finding a decent enough quality to pass for a real screen print. You might not know this, but my original major in college was printing. I operated a six-color Heidelberg lithography press, so when it comes to things that are printed, I am very picky. Print-on-demand is not really screen print quality, but what I've got from Bonfire so far has been okay.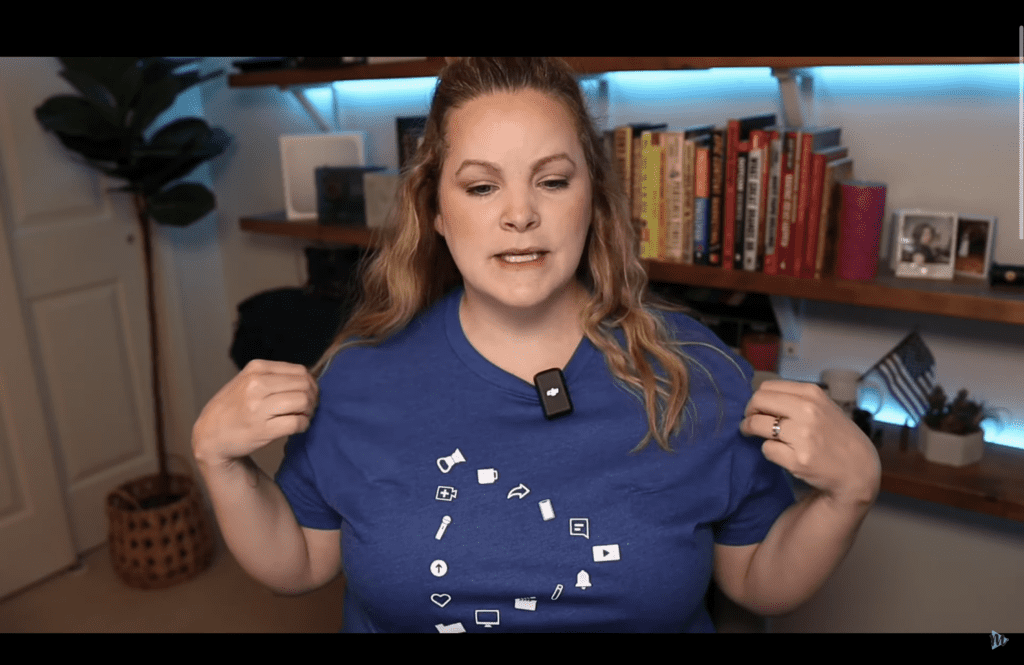 For the overall quality of the shirt, it's been wearable; we'll say that. Some of the other ones I've tried, I wouldn't even consider them wearable. I also have a couple more t-shirt variations you can check out in my merch store. This particular shirt is just a men's shirt. This cotton is really soft. It's a next-level brand, so it feels nice, and then the actual print itself feels like a screen print rather than an iron-on type of print.
YouTube Merch Mug Design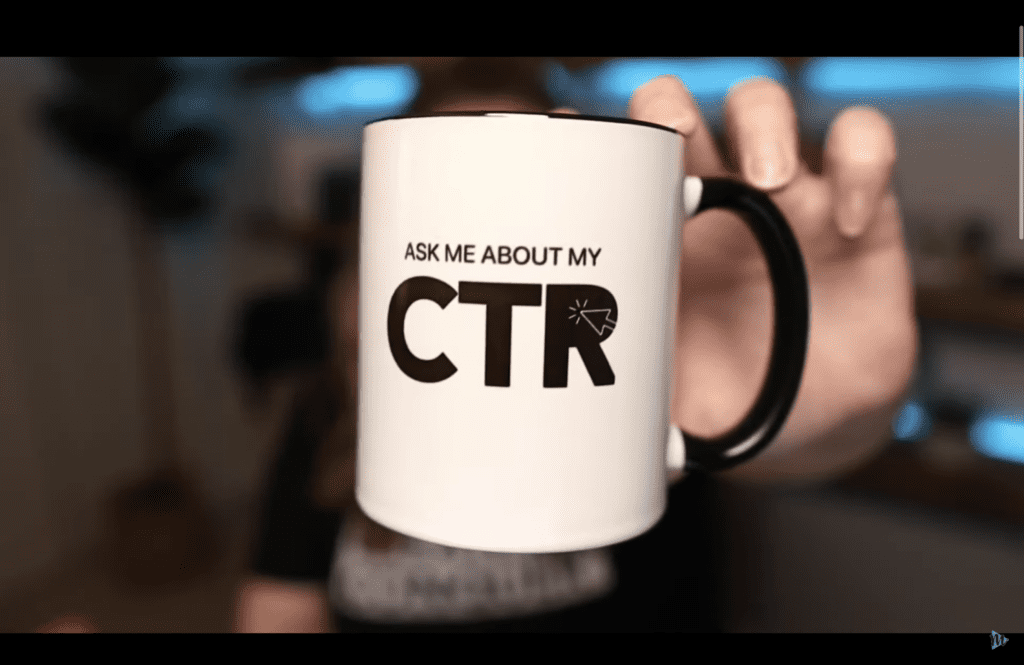 Now for the mug, this is so YouTube nerdy, but it says "Ask me about my CTR" with a little mouse button. I think I'm going to redo this a little bit so the mouse is fully white. Did you get it? Ask me about my click-through rate. I love talking about click-through rates and metrics and all the YouTube data.
Conclusion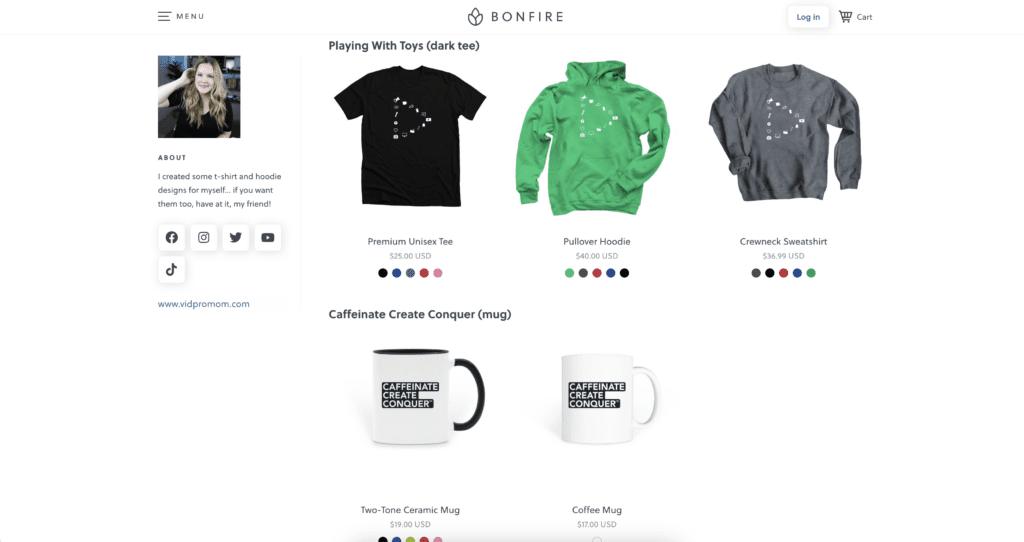 So this time of year in the holiday season, if you're the type of person who likes to buy things for yourself or give your loved ones something specific that is on your Christmas list, merch it up! I got the store all set up at the perfect time to make that happen. Also, I think I priced everything just right. I put these designs on shirts so you can wear them if you like them too. Again, they're now available so check them out here! I have some more designs to add. Some more things that I think are funny and dorky and like nerdy YouTube creator sayings. If you have any other ideas, additional colors, designs, or anything, I'd love to hear them. Lastly, Bonfire, if you're reading this blog, let's do stickers!
VIDEO: I didn't tell anyone I created merch 😬
Click here to subscribe to Meredith Marsh on YouTube.