Zoom Tips for Virtual Meetings
If you're looking for Zoom tips, you've come to the right place! Actually, there is one powerful tip… it's actually a mistake that I see people making all the time on Zoom calls. From small virtual video chats to Zoom conferences of 100+ people to a Zoom room full of 3rd graders… the #1 time to rule them all! And it's simple: mute your microphone when you're not speaking.
Click here to subscribe to Meredith Marsh on YouTube.
Some product links in this post are affiliate links, and I will be compensated when you purchase by clicking our links. Read my disclosure policy here.
Zoom Tips
Related: How to Create a YouTube Channel (2020)
Essential Zoom Call Tips
Given our situation today, it's normal that most of us are participating with lots of zoom calls and conferences. If it's your first time, it can be daunting and tricky to figure out how it exactly works.
So, we'll start with the common mistake that most people commit which probably decreases your level of professionalism. Then, I also have other Zoom tips that newbies do not know. Let's get started!
Mute Your Microphone When You're Not Speaking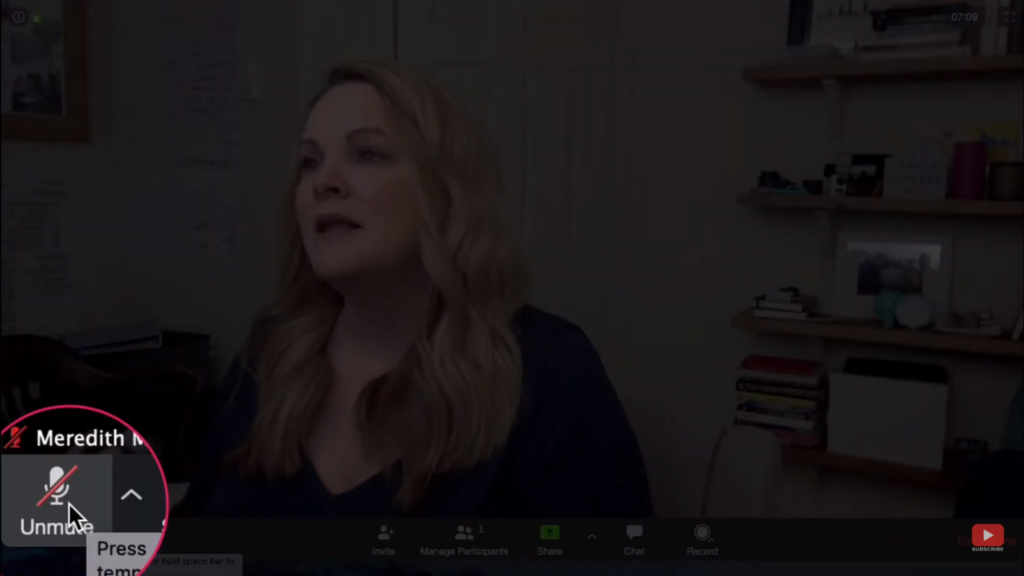 I have already been using Zoom in my business for many years. I do one-on-one calls, group calls, and even group chats with many different kinds of audiences.
If you want to up your Zoom game and become a more courteous and respectful attendee, don't forget to mute your microphone when not speaking. As the host, keep in mind that you can also mute them as well.
I'm not just sharing this because it is kind of my pet peeve, but rather because it's more of a courtesy to the other people in your meeting. Because, as you know, Zoom is engineered in a way that it will pick-up the audio that it thinks is the primary one.
Having said that, whatever is the loudest sound in the call, Zoom will assume that it is the main audio in the call. Then, it will highlight that face on the screen. Not only that, but it will also try to duck the audio of others in the call.
So, if you are not the one intended to be the one who is speaking and highlighted on the screen, remember to mute yourself and just unmute it if you're the one who is supposed to be speaking. If you're on your phone, just tap the screen and the controls will come up.
Temporary Unmute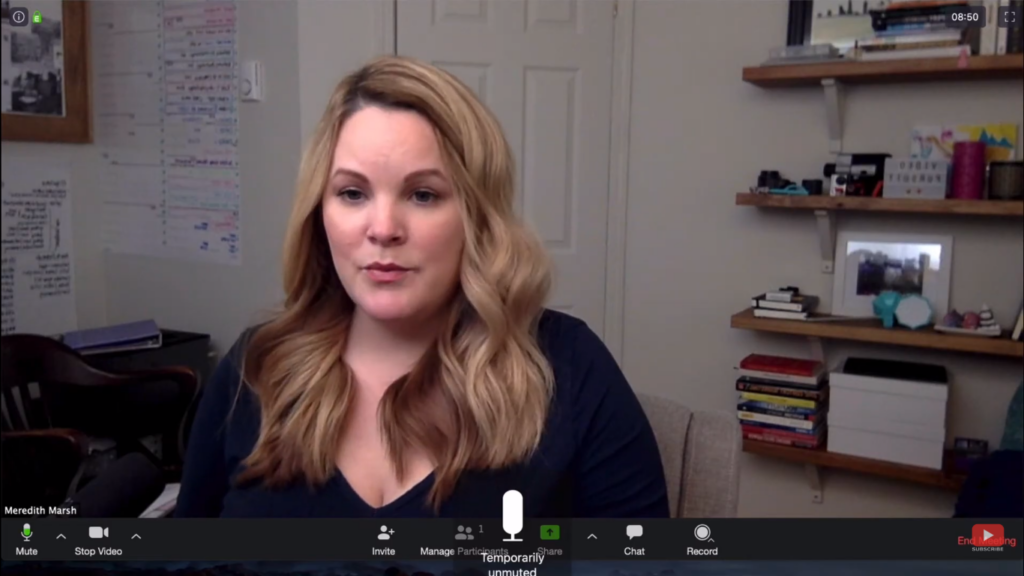 The next Zoom tip is the shortcut to unmute your mic. Once your mic is muted, you can try to press then hold the spacebar button and you'll see that your mic will be temporarily unmuted during the time that you are holding the spacebar.
This is very handy if you are on a Zoom call that you need to speak every once in a while or you need to chime in with the discussions because you just need to hit that spacebar.
Do a Zoom Practice Meeting with Yourself
Now, this might not be applicable for some, but this is a great way to familiarize yourself with the software. You can just start a Zoom call with no guests. From there, you can start to explore or tweak a few settings in the software so that you already have an experience with it before your real meeting.
Check Your Camera and Microphone Settings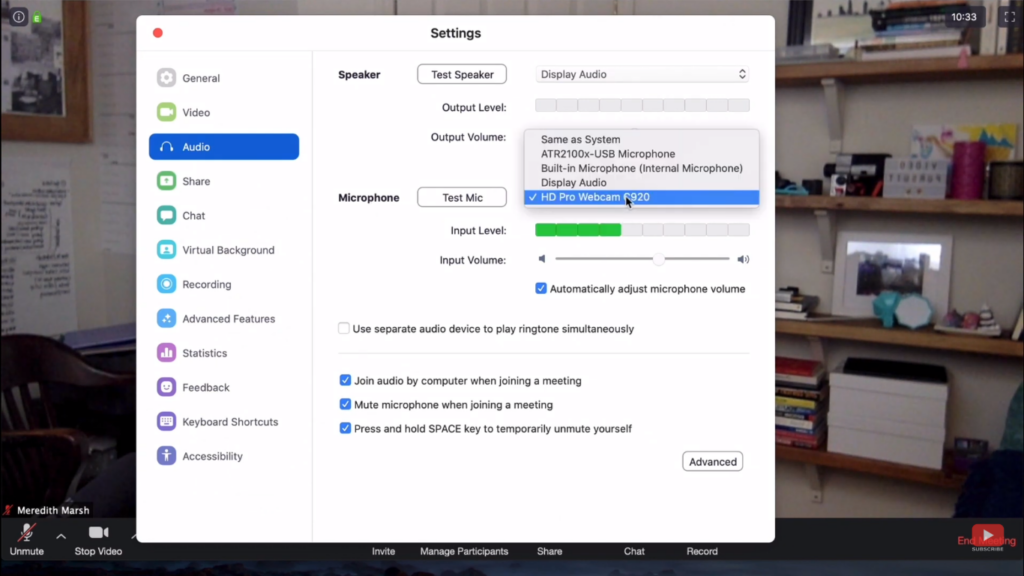 The next tip would be the microphone and camera settings. To go there, just click the arrow-like button beside the mute button and then hit "Audio settings". This is where you can tweak some of your microphone and speaker settings—to make sure that it's working properly.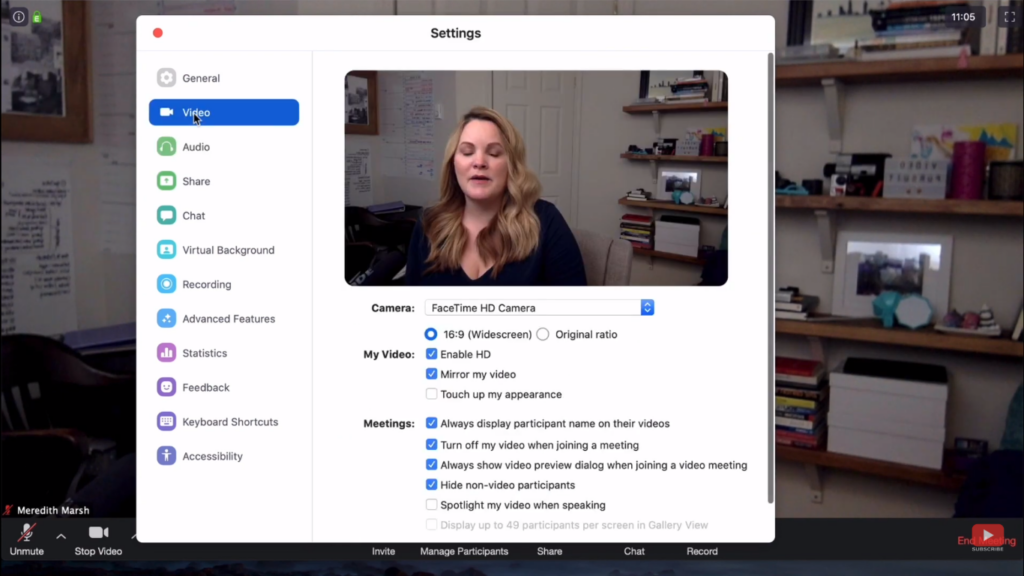 Once you're done, you can hit the "Video" tab above that. This is where you can enhance the settings like the camera output source, monitor setup, camera mirroring, and so on.
Exit Full-Screen Mode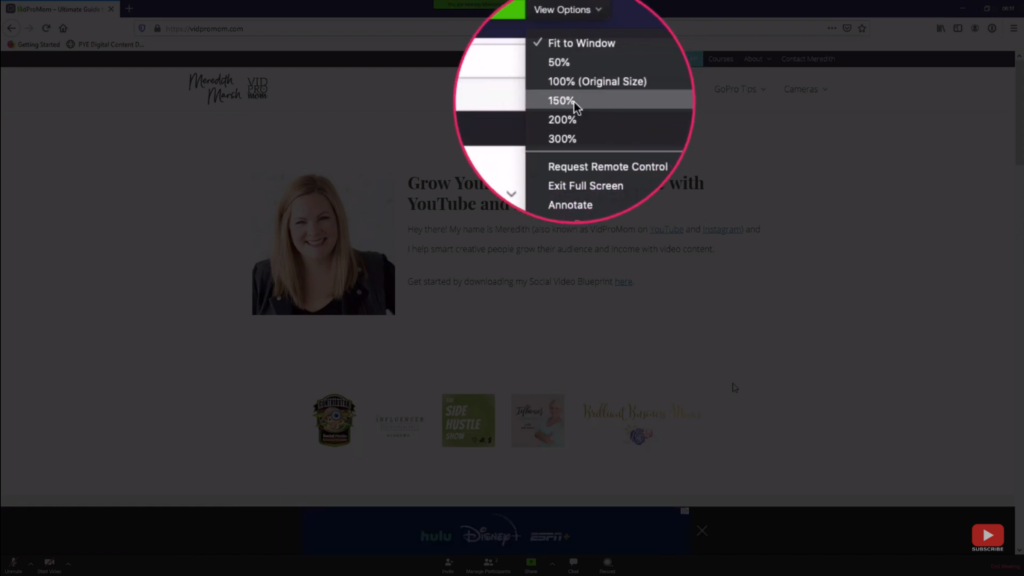 Another important zoom tip to keep in mind is that when somebody shares their screen in the call, it will take up the entire screen. So, you'll need to find that "Exit Full Screen" option. You can find that by hitting the "View Options" up at the top of Zoom.
Switch Between "Gallery" and "Speaker" View
The next tip is about the Gallery view and the Speaker view. The first image shows you the Gallery view while the other one is the Speaker view. Gallery view is my go-to setting because I want to see everyone on the screen. If your zoom call has lots of participants, you might have multiple pages that you can switch to.
Change Your Name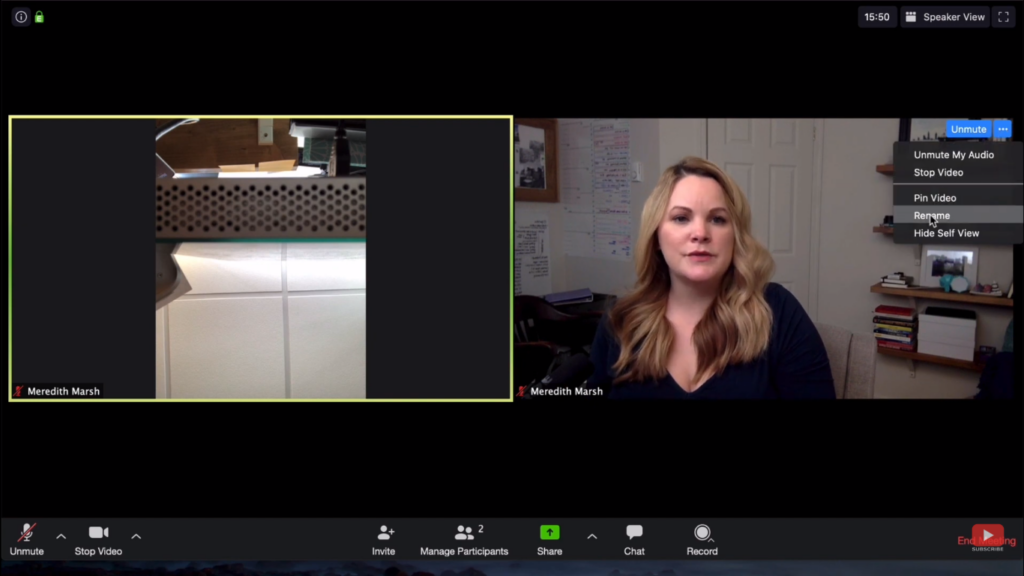 Another thing that most people don't know about Zoom is that you can change your name that shows up during the call. To do that, just click the 3 little dots on your square then hit "Rename". You can choose any name you like. This is important when you're using other people's zoom account.
Use Your Powers as a Host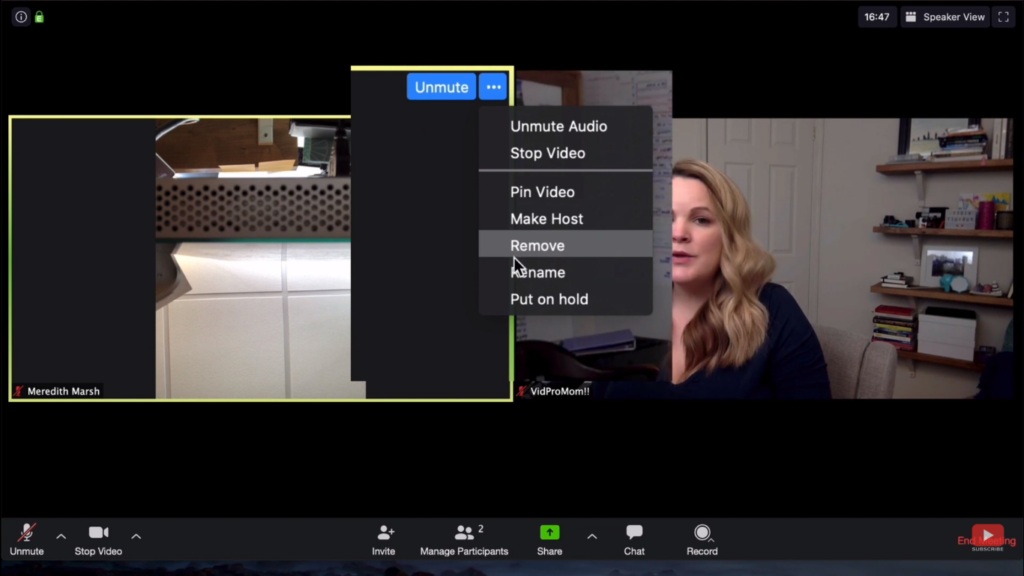 As mentioned earlier, I told you that you can mute other people in the Zoom call if you're the host. To do that, just press the 3 little dots on a person's square. Then, you will see the options to mute/unmute them, stop their video, rename them, remove them from the call, and so on.
Also, if you are the host and you want to leave the Zoom call without ending the whole call, just select the square of the person that you want to make the host and choose "Make host" in the options so you can leave without interrupting the call.
You're Ready to Go!
Best of luck to your Zoom adventures and I hope that you found these Zoom tips to be helpful for you! Also, if you're looking for tips and tutorials about content creation, don't hesitate to check out my YouTube channel here.
Related: How to Edit Zoom Video Recordings
Be sure to subscribe to the VidProMom YouTube Channel so you don't miss fresh new videos from Meredith! Click here to subscribe now.