How to Edit Zoom Video Recordings
You might be wondering how to edit zoom video recordings if you've been doing a lot of zoom conference calls and video chats lately! In this post, I will show you 5 ways to edit Zoom video recording whether they are cloud recordings or local recordings.
Some product links in this post are affiliate links, and I will be compensated when you purchase by clicking our links. Read my disclosure policy here.
How to Edit Zoom Video
It can really be kind of awkward to rewatch your recorded zoom video calls. So, if you're looking for the different applications and ways on how to edit your zoom video, then you're on the right track!
Download and Locate Your Zoom Recording
The first thing you need to do is to is locate your recorded zoom video file. If you had it stored in your local drive, then just find it. But if it's saved in the cloud, you need to log in to your zoom account, go to your cloud recordings and download it.
iMovie (MacOS)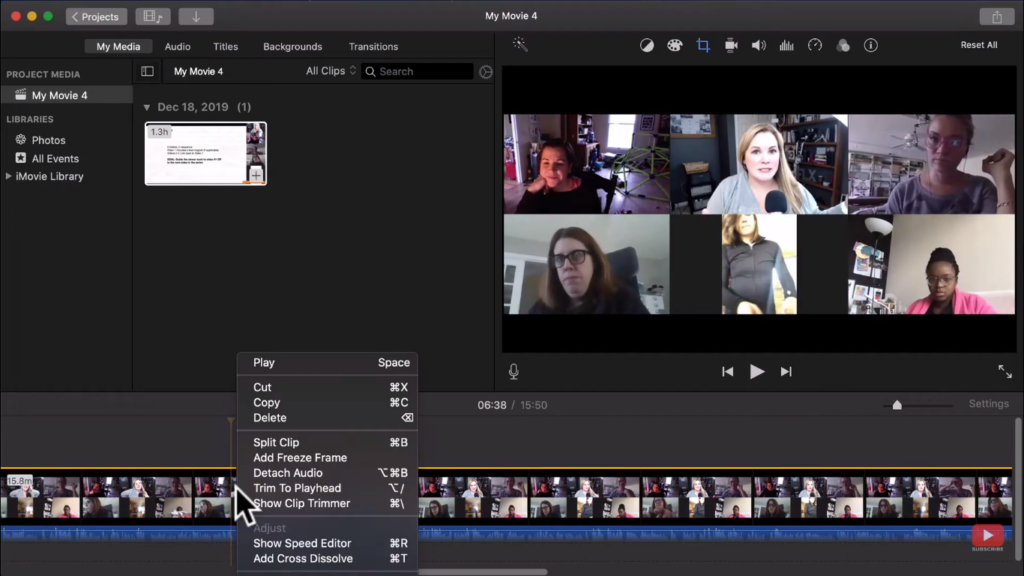 This software is actually exclusive for Apple devices, and it is probably one of the top-tier go-to video editors out there. It is most likely already installed in your Apple device and all you have to do is just open it up. If not, you can get it here. Then, import the recorded zoom file that you will edit and just add it to your timeline.
As you can see, there are multiple actions that you can do to edit your video. You can trim, split, or delete a part of the video. Once you're done, just export the video. Once you're done, just export the file by pressing the button on the top-right side of the screen. If you encounter any problems with iMovie, you can check out my video here that will surely guide you in using this software.
Filmora (Windows/Mac)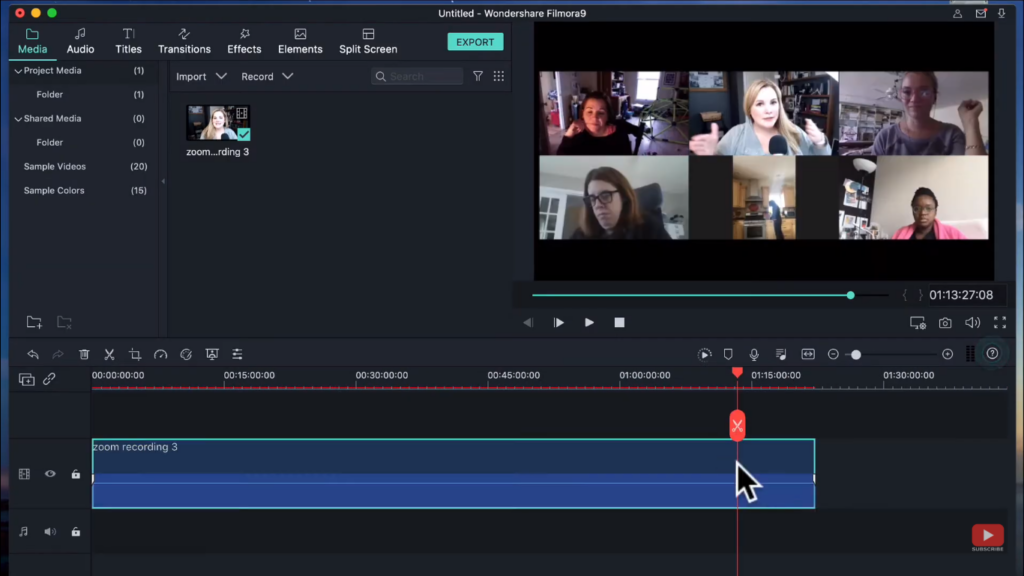 If you're a Windows user, you can give Filmora a try. It's not really free, but it's affordable and great compared as far as decent video editors go. Now, this software is also available on Apple users, and it works almost the same as iMovie.
You can also trim, split, delete sections of your video. Once you're done, just export it so you can share it to any platform you like.
For iPhone/iPad Users
For those who are using their phones or tablets, you can use LumaFusion or Adobe Premiere Rush. You might actually find it a little bit tricky on how to edit your Zoom video on those devices, so you can watch my tutorial—here is for the LumaFusion, and here is for the Adobe Premiere Rush.
However, I still suggest that you should edit your video on a laptop or desktop as much as possible. Sometimes, Zoom videos can be long which might make the editing process very tedious and will require large memory space for your device.
YouTube Video Editor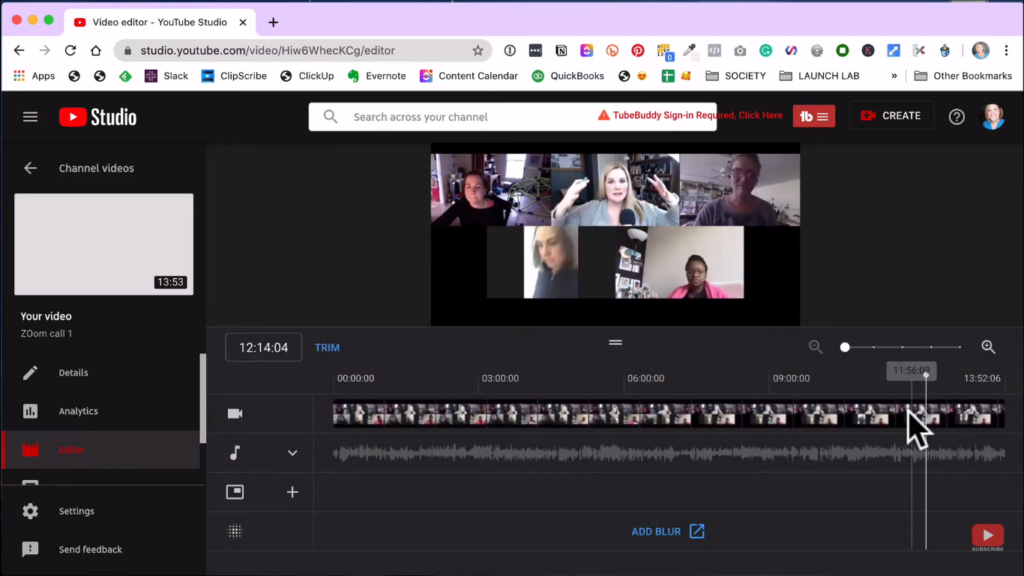 If you don't like to download software applications to edit your videos, you can always use the web-based YouTube video editor. First, you just need to upload your video on YouTube, and it doesn't necessarily need to be public. Then, go to the editor and select the video you have uploaded. Once it's done, just download it so you can upload it to other platforms.
It has basically the same basic features with the other editors I've mentioned, and if you want, you can check out my step-by-step video tutorial on how to use the YouTube Video Editor here.
Alternative Web-Based Editors
There are also some other alternate editors that you can use online such as Kapwing and Animoto. However, there are quite some limitations to these applications. Kapwing has a 7-minute free plan and a 40-minute paid plan, while Animoto endorses unlimited downloads.
Zoom videos can be really useful because you can share them with your colleagues, your online learning platform, or even just to your YouTube channel. So, I hope that I've successfully educated you on how to edit your Zoom videos to make it presentable and better.
Related: Best Computers for Video Editing
Related: Video Editing for Beginners
VIDEO: How to Edit Zoom Videos
Click here to subscribe to Meredith Marsh on YouTube.