Best Video Editing Software for Social Media
We talk a lot about video editing software here, but usually with a focus on YouTube or Facebook videos. But the time has come to branch out and talk about all of the other social media platforms taking part in the video medium.
It's not uncommon to experience horizontal videos, vertical videos, square videos on the various popular social platforms like Facebook, Instagram, Pinterest, YouTube (of course). But how do you create and edit all those different video dimensions and what is the best video editing software for social media videos?
Some product links in this post are affiliate links, and I will be compensated when you purchase by clicking our links. Read my disclosure policy here.
Not all video editing software is created equal
You know that I'm a big fan of Adobe Premiere Pro, which can do pretty much everything in any dimension or size that you need. But what are some other options, especially if you're a beginner?
Before I get into that, I think you'll love the Social Video Blueprint that I created specifically for layout ideas and dimensions for repurposing videos across different social media platforms, like how to repurpose a video from YouTube for IGTV or how to take a vertical Instagram live video and make it work for YouTube.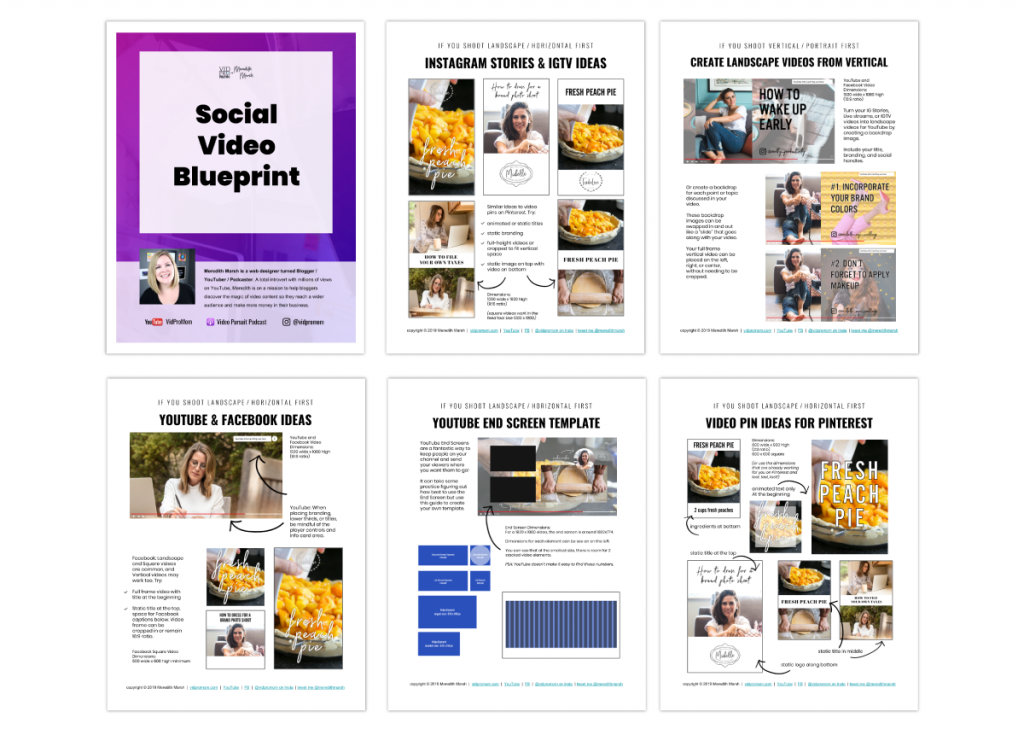 You can grab the social video blueprint for free at socialvideoblueprint.com and it's a downloadable, printable guide for content creators who want to reach way more people without spending way more time editing those videos!
Video Editing Software for Social Media
If you are going to be repurposing videos or creating video content for social media, these are the best options out there right now FOR beginners.
I already mentioned Premiere Pro, but it's not exactly for beginners.
But you may want to consider Premiere Rush from Adobe which is fantastic. I am so glad Adobe created Rush because it's designed FOR creating social media videos. It's really designed for getting your video content out there quickly and easily. I'm a big fan of Premiere Rush, you can use it on your phone or desktop, and you can try it out for free.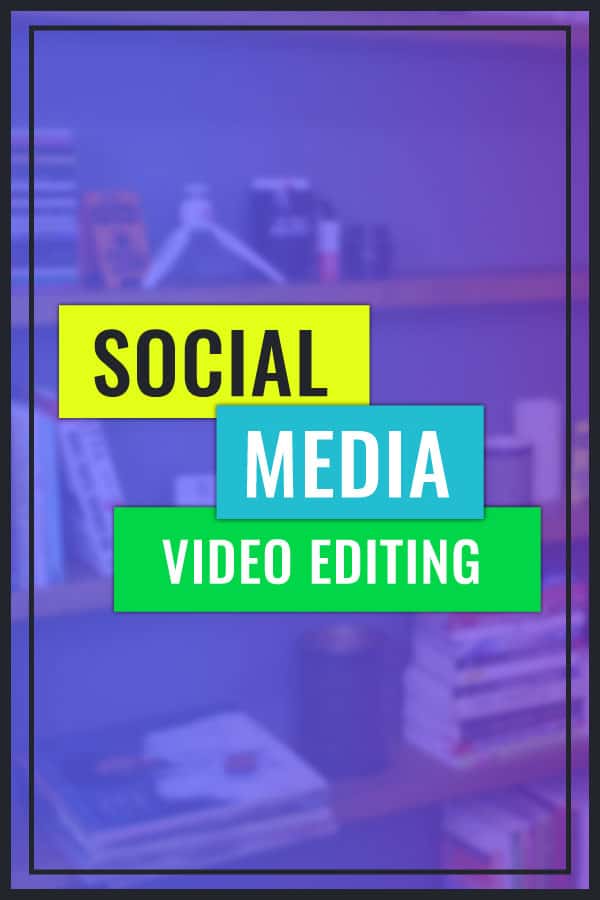 Related: How to Edit Videos on your Phone
Another option on the Desktop is Filmora, which lets you create a regular horizontal video, or square or vertical. You just choose the dimension you want before starting a new project.
If you have an iPhone or iPad, LumaFusion is also fantastic. That's what I used for the first vertical video that I created for IGTV and it's a very robust app. I've promised to do a LumaFusion tutorial on the VidProMom channel, and I will!
Related: Premiere Rush on iPhone
So those are my top 3 options for keeping social media video editing simple and easy when it comes to creating videos for social media. Just find a platform that allows you to create and repurpose your social media videos for any dimensions you need!
More Options for Social Media Videos
If you are a Final Cut Pro user, you can choose your own custom dimensions, or you could also try Animoto which is a web-based video editor and gives you options for horizontal and vertical videos. If you have Camtasia or Screenflow for recording desktop screencasts, you can create and edit your own custom project dimension in those too.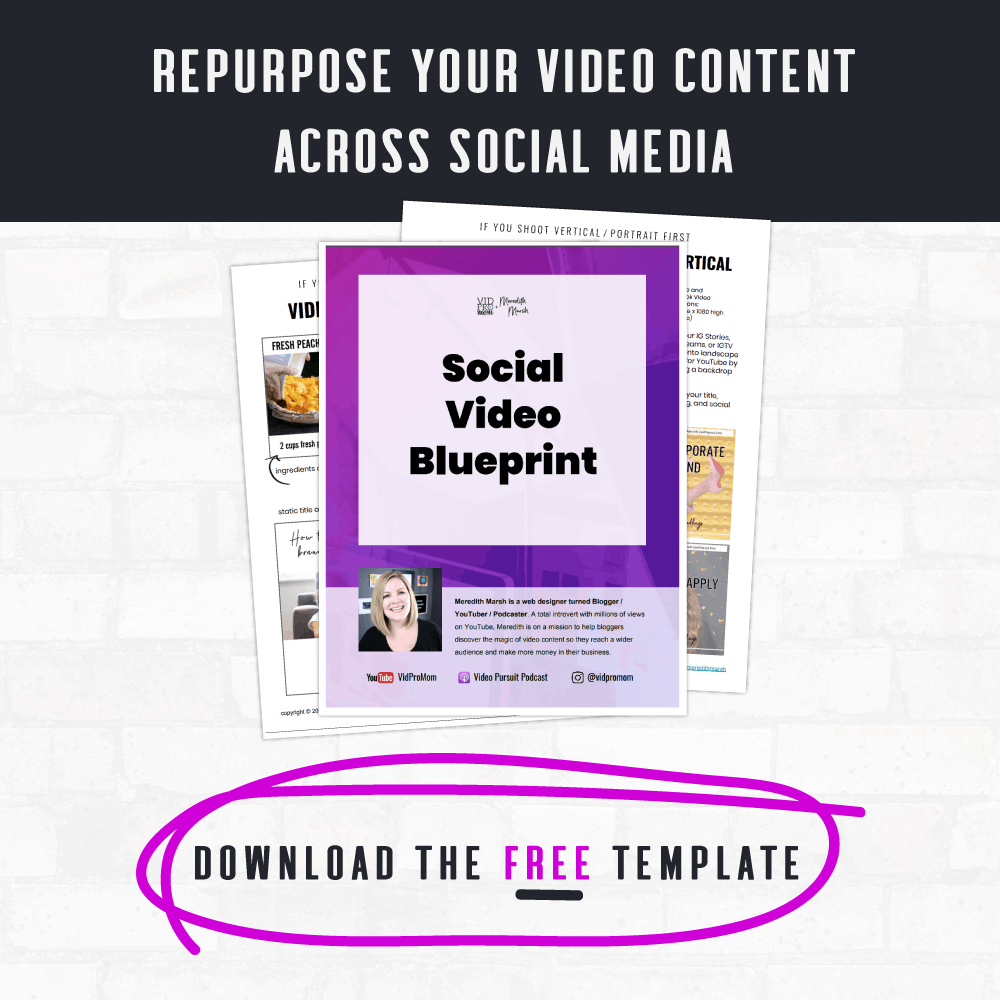 Speaking of dimensions of social media videos… you will find all of the current dimensions for landscape and vertical videos in the social media blueprint that I mentioned earlier! When you download that you'll also see a special invite to my social video workshop as well.