5 Online Side Hustles Ideas (on Your OWN Schedule)
Looking for online side hustle ideas that you can do on your OWN time? I HEAR YOU! Between balancing a job, a family, and everything else life throws at you, who needs another boss? In this blog, I'm sharing 5 online side hustle ideas that you can do on your own schedule so that you can get your online side business started, make some extra money, and not be stuck on someone else's time clock!
Some product links in this post are affiliate links, and I will be compensated when you purchase by clicking our links. Read my disclosure policy here.
5 Best Online Side Hustle Ideas
It seems like side hustles have become a really big thing!
Everyone seems to be looking to start a side hustle or ramp up their side hustle. I also see a lot of people who started a side business recently because they had some extra downtime and the whole "I don't have time" excuse went right out the window.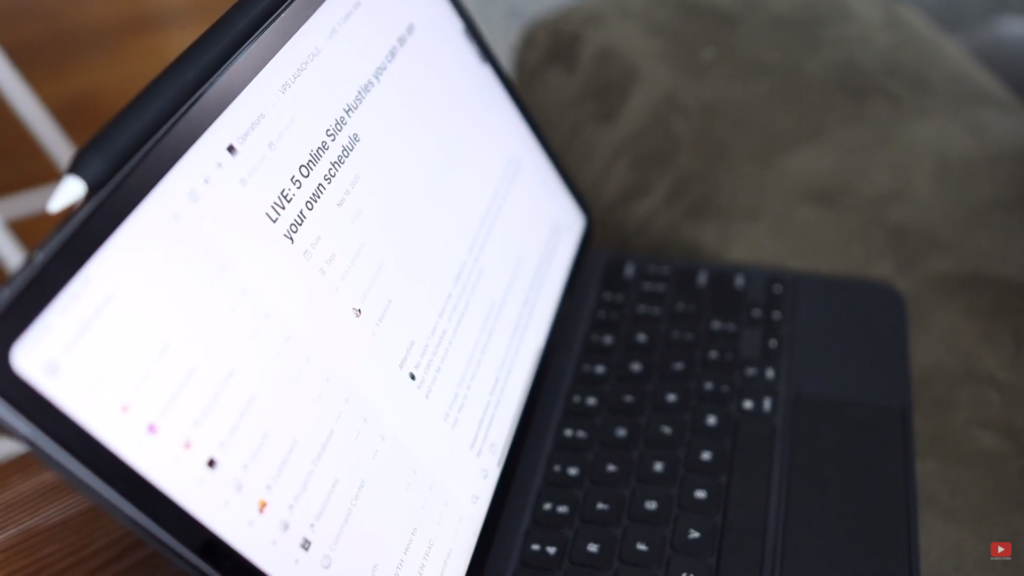 However, it seems like the most obvious thing for most people when they want to make a little bit of extra money is to look for an offline side hustle. Like picking up an extra shift, delivering pizzas, or Uber Eats or driving for Uber or Lyft.
Why not start a side business on your own schedule, on your own time, by doing something online? In that way, you can pick and choose when to work on it.
You could still spend time with your family, spend time on your hobbies, and work around your own lifestyle. Who needs another boss anyway?
If you have been thinking about starting your own side hustle, I will give you 5 online side hustles that you can do completely on your own schedule.
That way, that you can finally start the online side business you've been thinking about. You can also make some extra money while not being stuck on someone else's time clock.
Even if you can't devote a ton of hours to these things right now, taking the action can lead to ideas and connections in the online space that could lead to something bigger. What's really cool about all of these ideas is that you don't need to have an office or a desk. You can do it all right from the comfort of your own couch!
Be A Transcriber for Rev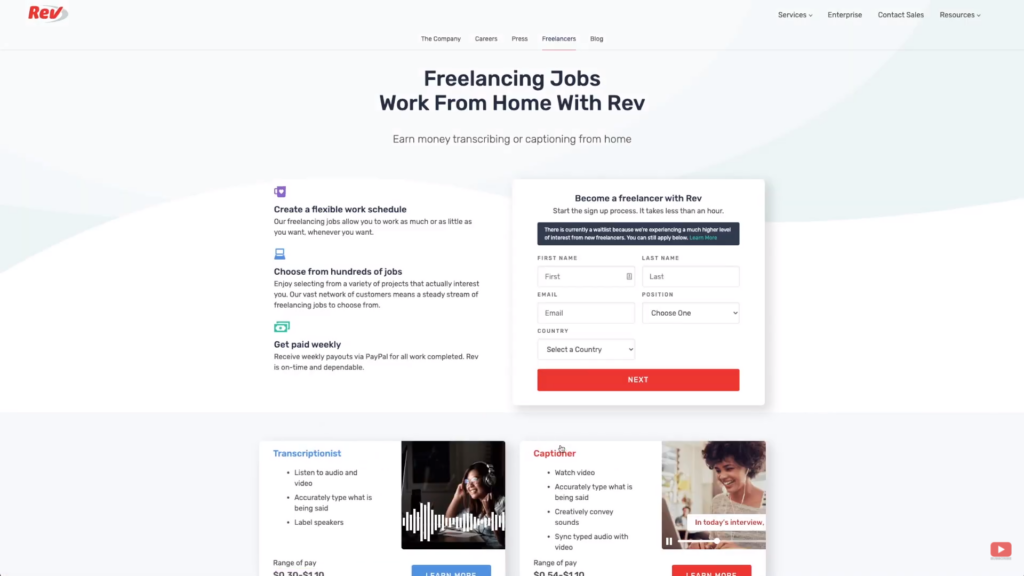 Idea #1 is to look into being a human transcriber for Rev. If you don't know what Rev is, they transcribe audio and video into actual words that can be read. They do have an automated way of transcribing videos, but they also have human transcribers. They have real people typing things out, and you can be a transcriber for Rev from your own home. You can choose when you want to work, what projects you work on, how long you want to spend working. If you want to start picking up some projects and making some money pretty quickly, then check out being a transcriber for Rev.
Become A Virtual Assistant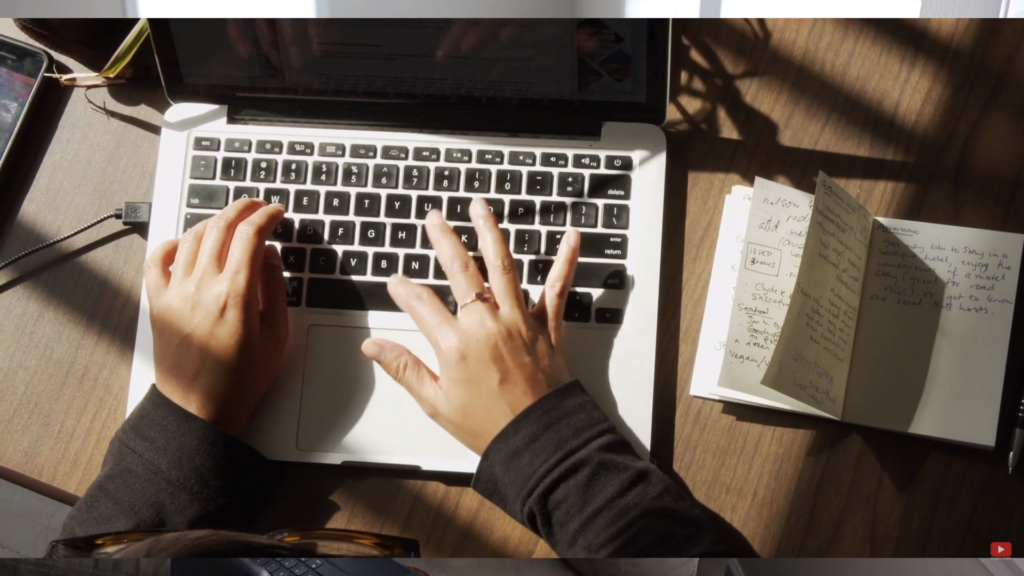 The next online side hustle idea is to become a virtual assistant. Especially if you want to be in the online space. In the online business space, being a virtual assistant for somebody else who already has a business up and running is one of the best ways to earn an income on your own hours from your couch. Also, you will be able to get some experience and learn some skills for having your own successful online business. I found my US-based virtual assistant, Stephanie, on Upwork. Unless we have a meeting scheduled, she works on the things that I need her to do when she can. She has 2 little kids, so she has the time freedom to be able to just do her thing.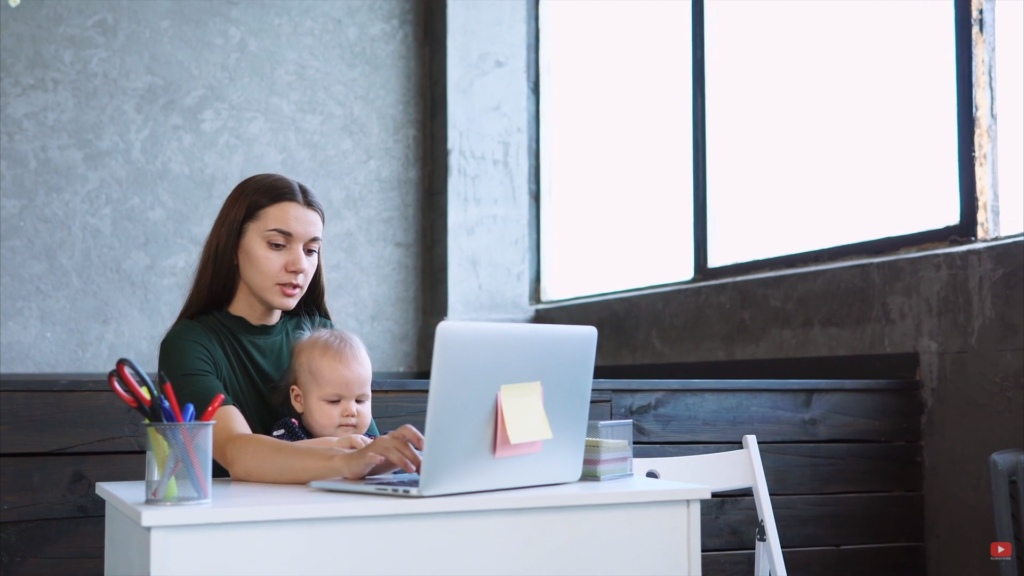 You can check out sites like Upwork or Fiverr. Moreover, one of the really cool things about this side hustle is that you don't necessarily have to have a ton of experience in order to be a virtual assistant. A lot of times, people who are looking to hire a VA are not necessarily looking for something extremely specialized. They're just looking for somebody to be an assistant and carry out tasks like scheduling posts on social media, managing their email inbox, keeping the content calendar going, or turning their YouTube videos into blog posts. Those are just some examples of some of the tasks that my VAs are doing for me.
Work As A Freelancer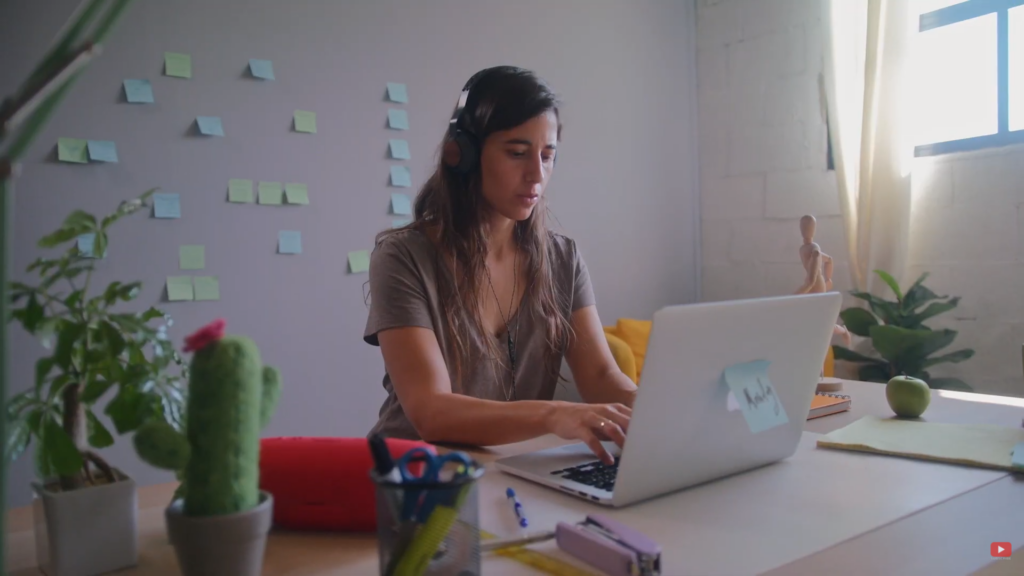 If you do have some specialized skills like web design, graphic design, or video editing, the third side hustle idea that I have for you is to work freelance. I was a freelance web designer about 12 years ago. That is when I got my first web design client. Now, those kinds of work could also be a full hustle. That's what it was for me. When I started it, I had a one-year-old daughter. My husband was deployed to Iraq at the time, and I thought of starting a business. Even though that was 12 years ago, I guarantee there are people within your community who wish they knew somebody who could fix their website. They wish they knew somebody who could create a video promo for them to post on their Facebook page without having to go to a big and expensive marketing firm to get it done.
Related: 5 Tips to Grow Your Online Side Hustle
Create A Digital Product or Program
Idea #4 is one of the most fun, but it's not necessarily going to be for everyone. Another side hustle idea is to create a digital product or program teaching people how to do something specialized that you know how to do. Just like with the freelance thing where we know there are people who wish they knew someone who could fix their website, there are also people who wish they could learn how to fix people's websites. Remember, I'm just using web design as an example here. It could be anything! It could be plumbing, it could be yoga. Also, it could be how to keep your house clean, how to get your kids to keep the kitchen counters clean, and so on.
Related: Create an Online Course That Sells
Start a YouTube Channel and Blog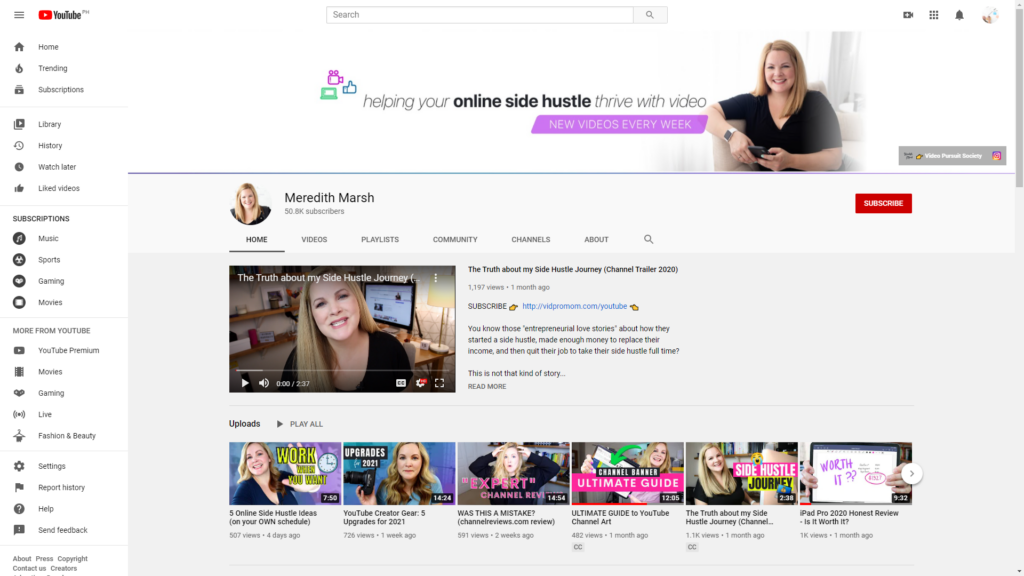 The last online side hustle idea that I have for you is to start a YouTube channel along with a blog. It could be either, but I prefer both.
YouTube is by far the fastest and easiest way to start an online side hustle on your own time. Now, one of the cool things about YouTube and blogging is that there are multiple ways of earning revenue through those channels.
Even if you do have a small audience, affiliate marketing is one of the easiest things to get started with. You also have ads. Once you're able to monetize your channel, you can also gain freelancing clients, VA clients, and get leads for the course or program that you are creating.
Related: YouTube Video Ideas for Bloggers
Start Your Online Side Hustle With My 5-Day Challenge!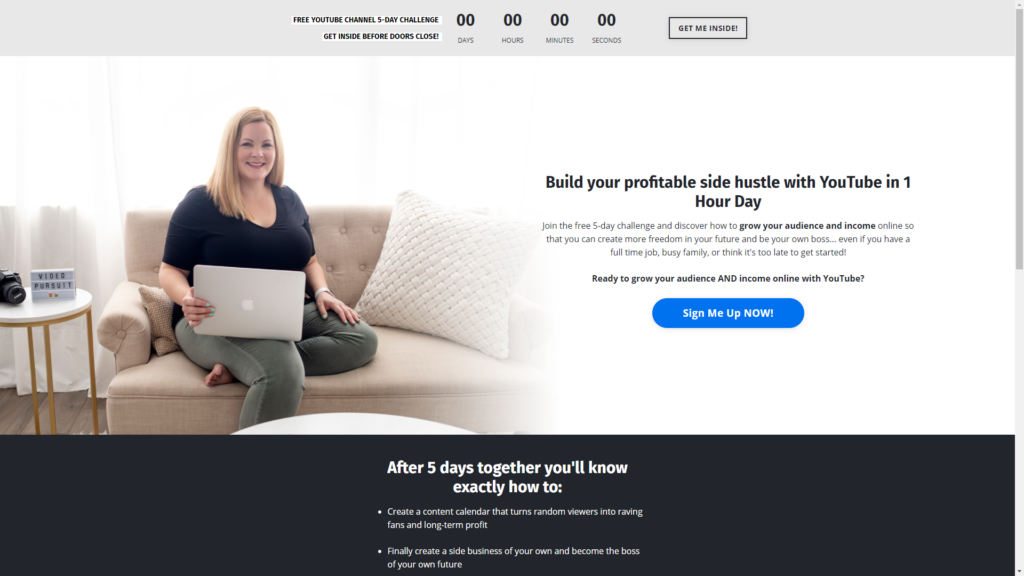 If you are the type of person who has a goal of starting a successful online side hustle using YouTube, first of all, we should be friends. Make sure to subscribe to my YouTube channel here. Also, I want to let you know that, coming up soon, I'm going to be running my FREE 5-day challenge! That's 5 days to build your profitable side hustle with YouTube. It's completely FREE and tons of fun. There are always prizes, and you can sign up using the link here.
You can also get started with my awesome YouTube playlist over here on how to get started with your side hustle online using video content.
VIDEO: 5 Online Side Hustle Ideas
Click here to subscribe to Meredith Marsh on YouTube.