YouTube Creator Gear: 5 Upgrades for 2021
Looking to upgrade your YouTube creator gear? In this blog, I'm going to share my favorite YouTube creator gear upgrades that I made this year so that YOU can add these items to your wishlist (or buy them for yourself!) to improve your video quality, your workflow… and make you happy. Because new YouTube gear makes us all happy, right?!
Some product links in this post are affiliate links, and I will be compensated when you purchase by clicking our links. Read my disclosure policy here.
YouTube Creator Gear
Click here to subscribe to Meredith Marsh on YouTube.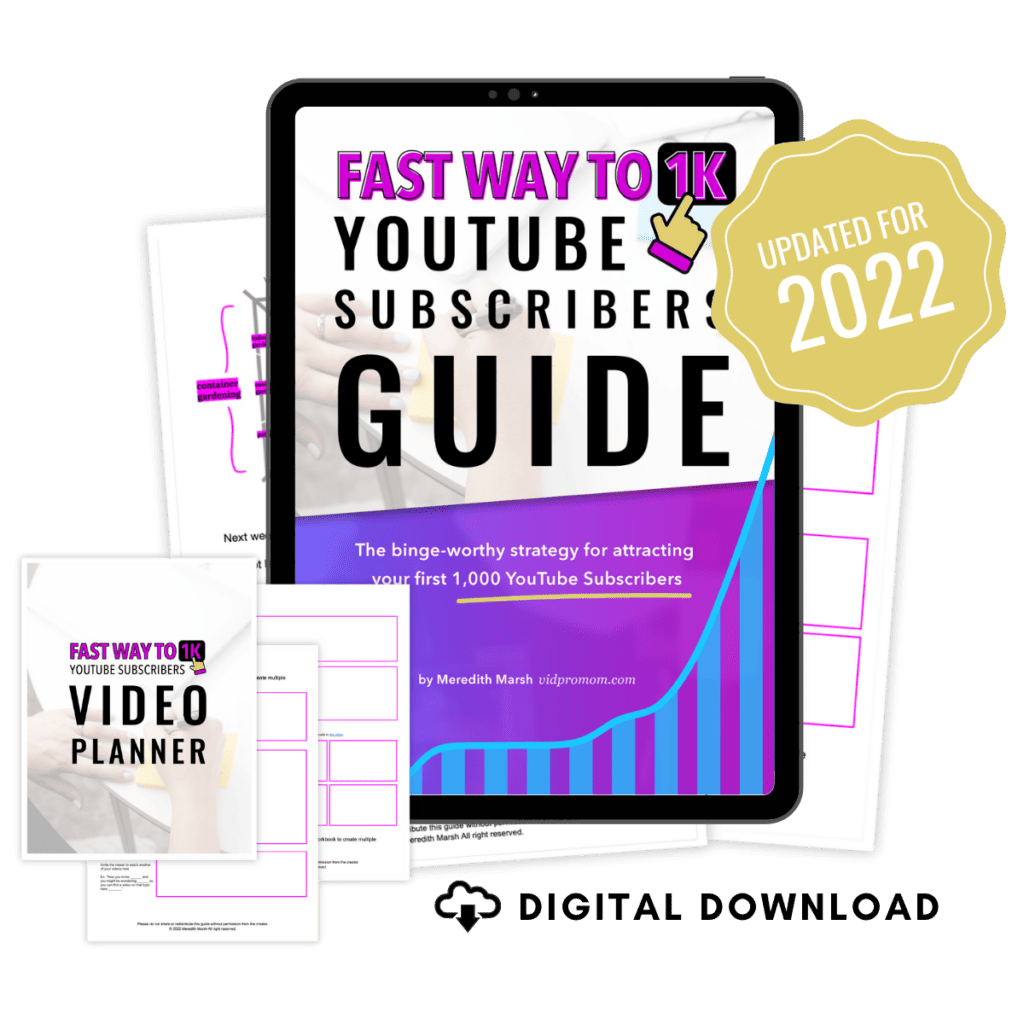 My 5 YouTube Creator Gear Upgrades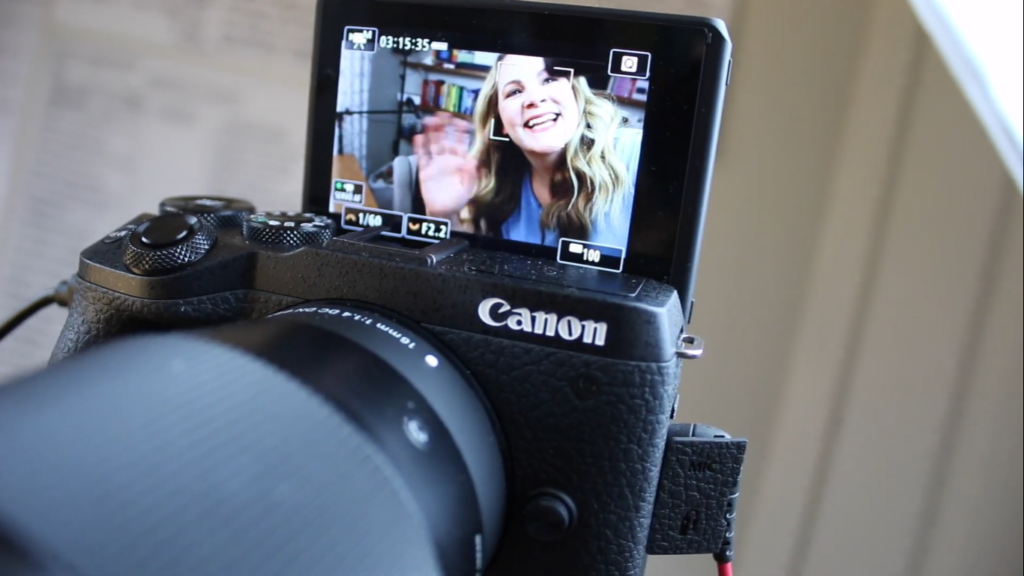 This year, I've made some upgrades to my YouTube equipment. It has already been six years that I've been on YouTube, and I had been using the same camera, same lens, same microphone, everything for a very long time. Now, I have finally decided it's time to make some upgrades.
In this blog, I want to share with you the five gear upgrades that I made this year which really improved the quality of my videos and improved my workflow. Also, it made me happy. Let's be honest, new YouTube gear makes us all happy, right?
Creator Gear Upgrade #1: New Camera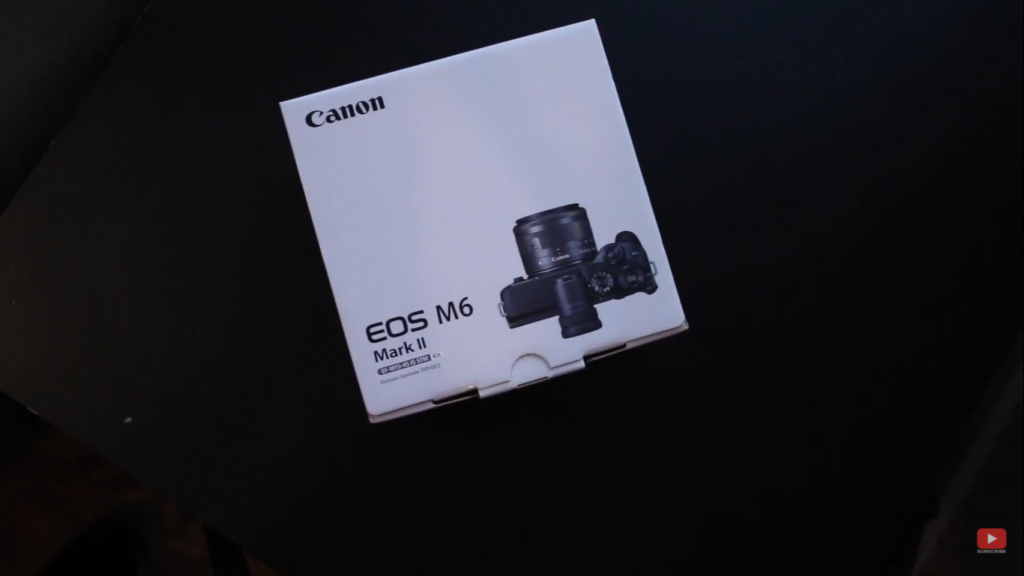 Let's get started with the most expensive upgrade that I had this year: my brand new camera. The camera that you can see in the image above is the Canon M6 Mark II. This is a Canon mirrorless camera. My previous camera is the Canon 70D. That is a DSLR camera. I've been using it since day 1 on my YouTube channel, so that's like almost six years.
In addition, I have been using just a regular kit lens. The kit lens is the default lens that comes with the camera. It's nothing fancy, nothing special. It actually works great. To be honest, there are only very few reasons why I needed to upgrade to something new. However, those few reasons were kind of important, which I'll talk about in the latter part of this article. Currently, it is definitely the time of year where you want to start thinking about any purchases that you want to make. Especially when it comes to tech because it's the holidays. It's Black Friday, Cyber Monday, all those kinds of stuff.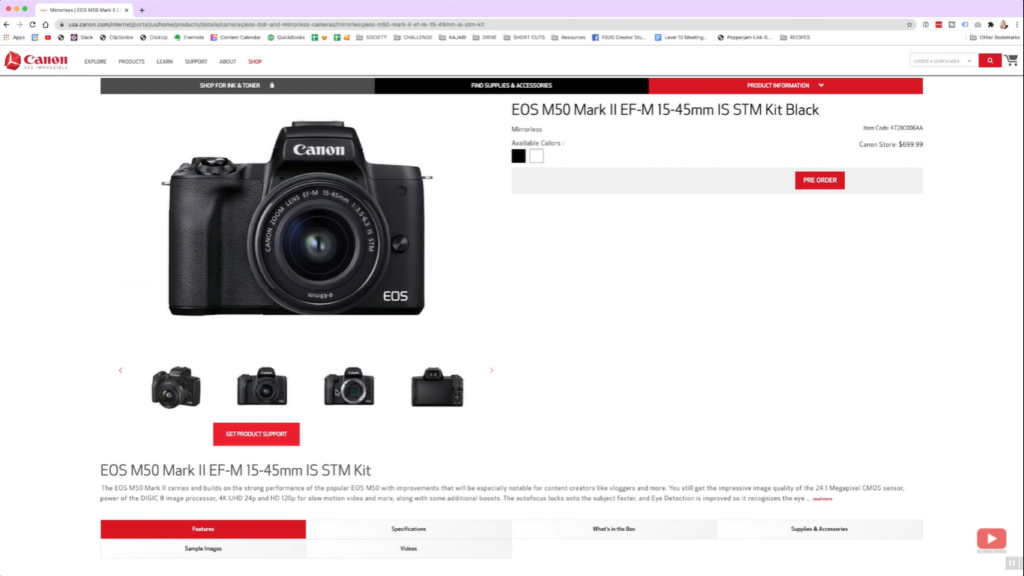 Going back, around two months ago, when Canon announced the new Canon M50 Mark II, it's like the 2.0 version of their M50 model that they released two years ago. I've been waiting for that new model to come out because I thought I really wanted to try a mirrorless camera. I want something small, something that I can get to know and give you a review. So I have something, besides my ancient and clunky DSLR, to recommend to people. On the day that it came out, I put in a pre-order for the M50 Mark II.
More Camera?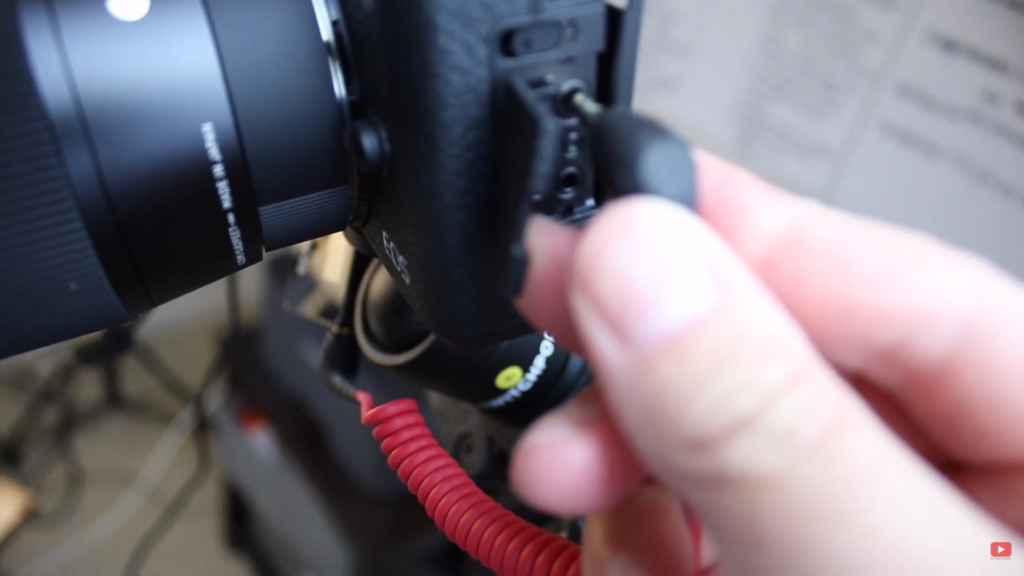 Then on a total whim, because it was also Amazon Prime Day, I decided to buy the M6 Mark II, which is also a Canon camera. It's also a mirrorless camera. Yes, I bought two cameras in one day, but one of them got shipped to me right away. I'm still waiting for the pre-ordered M50 Mark II. So I've been using the M6 Mark II for the past about 30-ish days. I love it! I think it's great, and there are some quirky things about it that I will tell you about.
For the most part, I don't really have too many complaints about it. I mean, it's a camera, it's Canon, it's great for YouTube videos. It's great for taking still photos as well. It has a flip-up screen. It has a microphone jack. So I can use my microphone. It also has the ability to connect to my computer so that I can live stream and record directly from my computer, as well.
Up-leveling Zoom Call Quality
I told you that there were a couple of reasons why I felt like I really wanted to upgrade from my 70D DSLR to something newer. The main reason is that although I could use this for live streaming, like on Facebook or YouTube, I couldn't use it with Zoom. I really wanted to up-level my professional video camera quality on Zoom calls because I'm on Zoom all the time. I'm talking to one-on-one clients. My Video Pursuit Society members, my business friends, my mastermind friends, but sometimes I'm presenting something in somebody else's group as a guest expert or a guest trainer talking about YouTube and video and all that kind of stuff.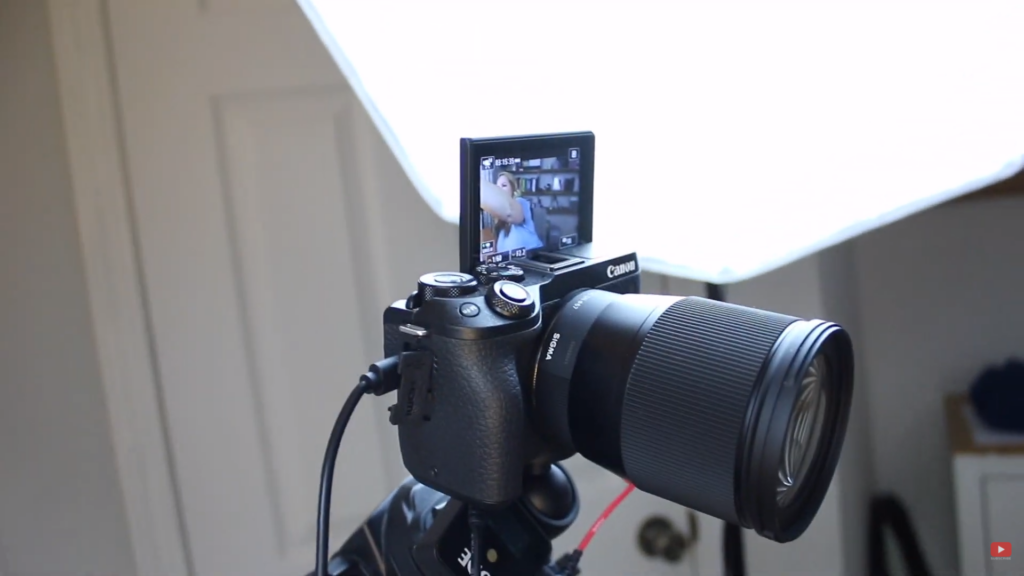 When it comes to those things, I want to put my best foot forward. Sadly, the Logitech webcam just isn't cutting it. I want my appearance on a Zoom call to be just as high quality as it is in my YouTube videos. I couldn't do that with my Canon 70D. There was no software adapter. There was no possible way to make this guy work with Zoom that I could find. The other thing about the 70D is that it doesn't do higher frame rates when I shoot at 1080p. I want it to be able to shoot some slow motion B-roll, or at least have the option to shoot those at 1080p. So that's a second important reason why I upgraded my camera.
Related: Zoom Tips for Virtual Meetings
Creator Gear Upgrade #2: Camera Lens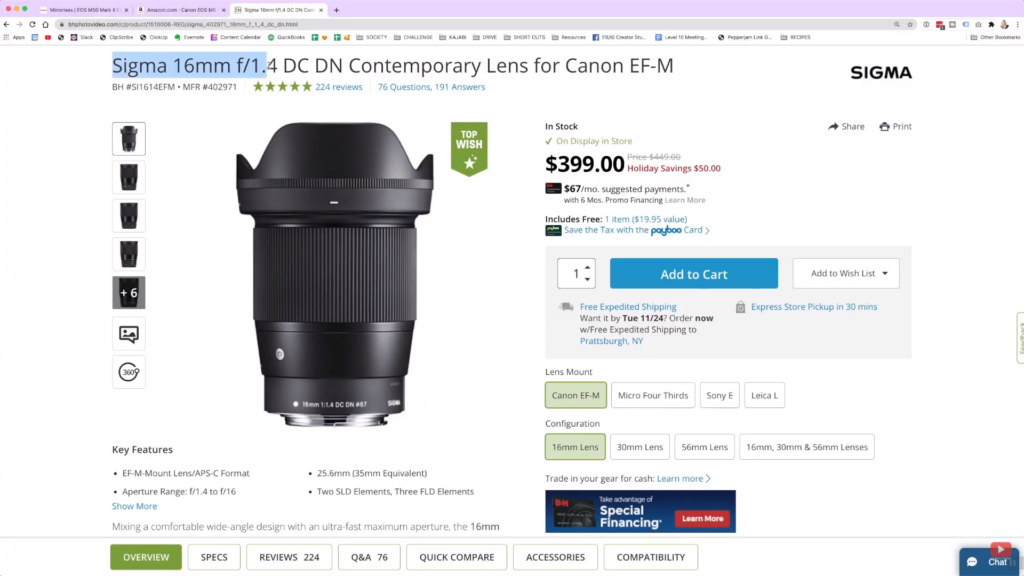 My second YouTube creator gear up-level this year was the lens itself. Now with the M6 Mark II, I got mine with the kit lens. It is a little bit of a smaller lens than what you would find on your standard DSLR camera. So if you're going to make an upgrade, you can use your DSLR lenses, but you'll have to get an adapter. Now, I didn't get an adapter. What I did was just upgraded the lens entirely. So what I'm using right now is a Sigma 16mm f/1.4 lens.
If you're the kind of person who knows a lot about the millimeters and focal lengths and apertures, you're going to lose me. Trust me, I am not really a camera nerd. I just like to learn enough to make my videos look good enough for YouTube. Also, I want to share with you a couple of reasons why this lens is so important, especially if you're somebody who doesn't have a big, beautiful wall-less space to shoot your YouTube videos.
Pros of Upgrading Camera Lens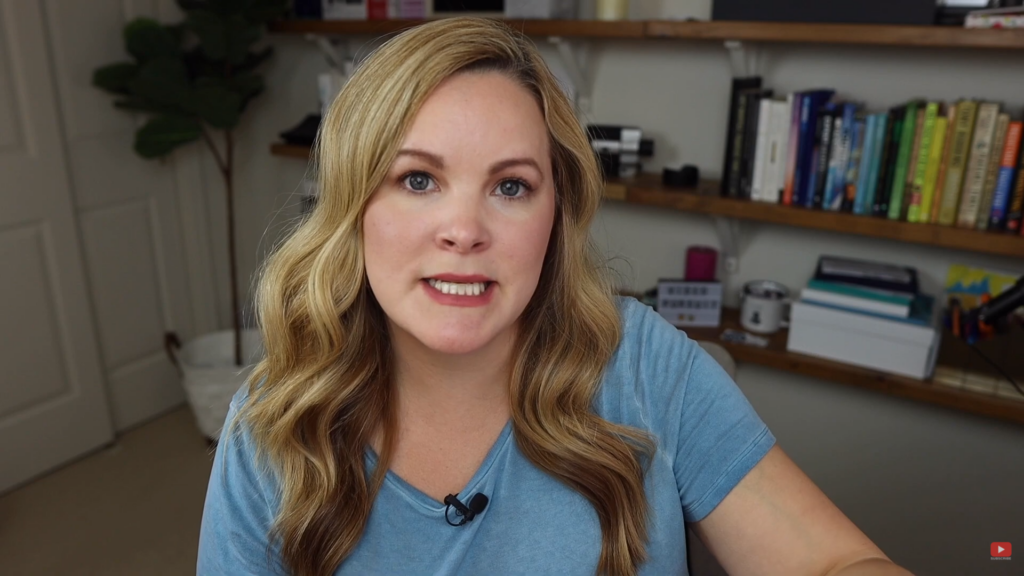 So as you can see in the image above, I'm sitting at my desk. My computer is right in front of me. That is where I'm sitting when I'm on a Zoom call or when I'm live streaming or anything like that. My camera has replaced my actual webcam, and for anyone who hasn't watched any of my previous videos where I talk about my YouTube studio at-home set up and given you a little bit of a tour, that room is just a spare bedroom in the basement of my house, and it is tiny.
With a small space where you're trying to have it be like a studio to shoot YouTube videos, you also need it to be functional and office-spacey. Moreover, you also want to be able to sit at your computer and show up to a Zoom call and not have a bunch of junk behind you. It's like real-life Tetris in there.
More Depth of Field
If you're wondering, what does having a small office have to do with your camera lens? When you have a nice lens with a wide-ish focal length, 16 millimeters is from what I understand, it's as close as you can get, without it being like a fisheye. Also, having a nice wide aperture, the more you can get the depth of field effect, it's where it's blurry in the background. It makes it look like I'm actually farther away from the back wall than I really am, making my space look a little more spacious, even when it's not.
Now, at some point in the future, I will do a video and blog explaining my exact video settings on my Canon M6 Mark II. ISO, the F-stop, the frame rate, all that kind of stuff. The downside, if you can call it that, to this lens is it's 16 millimeters. It's a fixed focal length. I can't change the zoom in and out using the lens. If I want to be closer or further away, I have to move closer or further away. But for what I need it for, which is my YouTube videos, and as a webcam, that's perfect for me. If I was going to walk around with it, which I never do, then it would work for that as well.
Comparison vs Kit Lens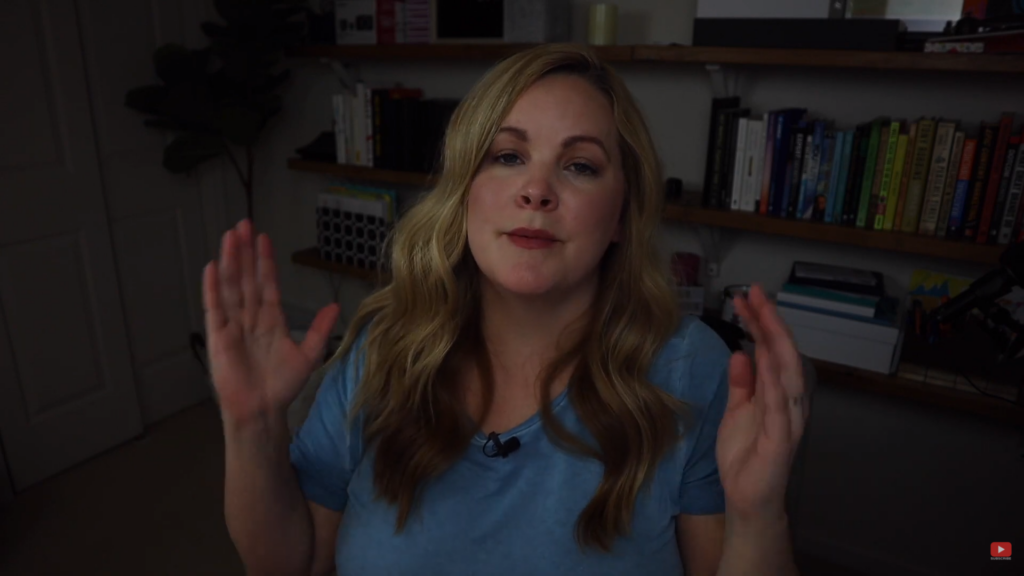 The image above is what the kit lens looks like in the same settings. Of course, the aperture is different. The aperture is a higher number, it's letting in less light. In order to adapt, I would need to increase my ISO, which is totally possible. However, when you increase the ISO, the image quality kind of degrades a little bit, which is fine. It is totally fine for YouTube videos, but my background will not be as blurry. Hence, the upgrade to the Sigma 16 millimeter.
Creator Gear Upgrade #3: Elgato Cam Link 4K
Next up is the Elgato Cam Link. Earlier this year, Canon released some software that made it possible to use your Canon camera as a webcam. It did not work with my 70D but that's because it's already ancient. I thought it was going to work with the M6 Mark II, but it didn't. I just couldn't make it work. So, I got the Elgato cam link. It is another way for you to connect your camera to your computer through HDMI.
It is connected through USB to your computer and your camera through an HDMI port. This is the thing that allows me to use my Canon with my Zoom calls. It may also be the thing that allows you to use your Canon for other live streaming platform that you had trouble using your camera with.
Creator Gear Upgrade #4: Microphone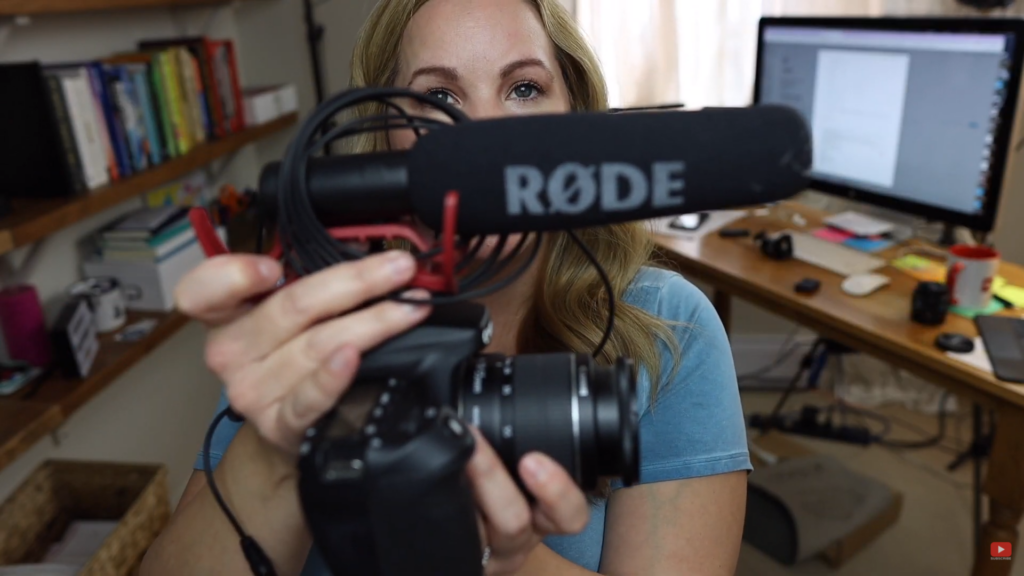 YouTube Creator Gear Upgrade #4 is actually my audio. I got a new microphone. I have the Rode Wireless Go. The microphone that I'm holding in the image is my old microphone. I want to show you what I used to have set up so you can see how nice and easy it is to have just a better and upgraded workflow and equipment with my new microphone. I had my Canon 70D and a shotgun mic from Rode. It sits on top. If the microphone is facing you, the person who's talking, then your audio is fine. As long as you are literally like a foot away. If any other scenario is happening, then you're out of luck with your audio.
Better Workflow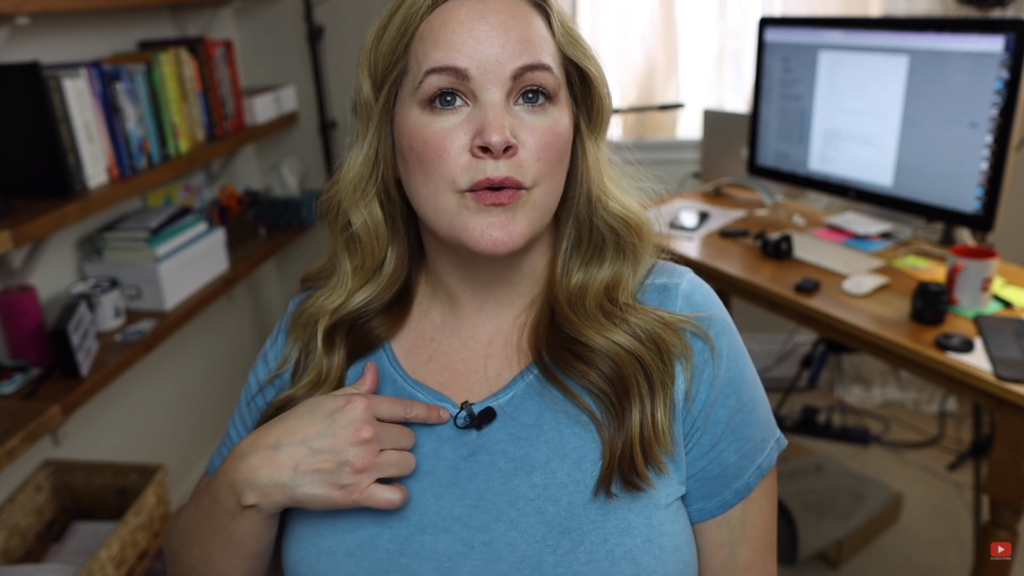 That was very limiting. The only way that I could shoot videos was literally if I'm sitting in front of the camera, talking to it, which is basically what I do anyway, but I wanted to have some other options. The other thing is that it has to actually be connected to the actual camera. I upgraded to the Rode Wireless Go, which is a wireless lav. It sits on my lapel. It goes down through my shirt and it's connected to a transmitter. The mic stays with me. I can put it in my pocket. I can clip it to my pants or my shirt or whatever.
Then, there's a receiver that's plugged into the actual camera. I can be as far away as I need to, from the camera itself. I can move around. My microphone is connected to me and the receiver is connected to the camera and it just works wirelessly.
What's the Downside?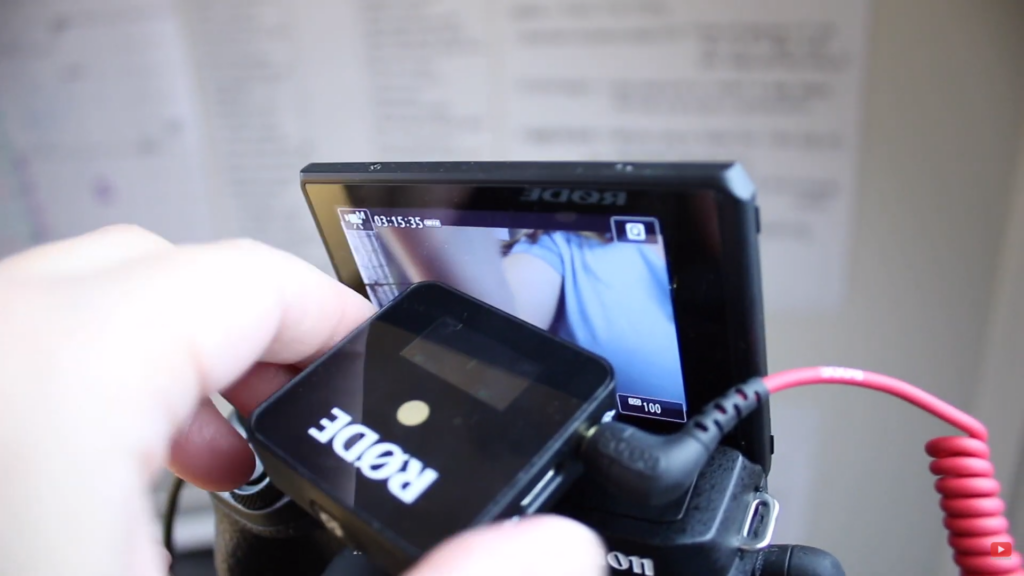 Now, one of the downsides, not so much with the microphone alone, but with the camera and the microphone together is when the screen is flipped up, you can't use that hot shoe mount with anything. Honestly, if I was using the shotgun mic, I would definitely be out of luck, but with the Rode Wireless Go, because the receiver is so small, you can also get a magnet from Rode.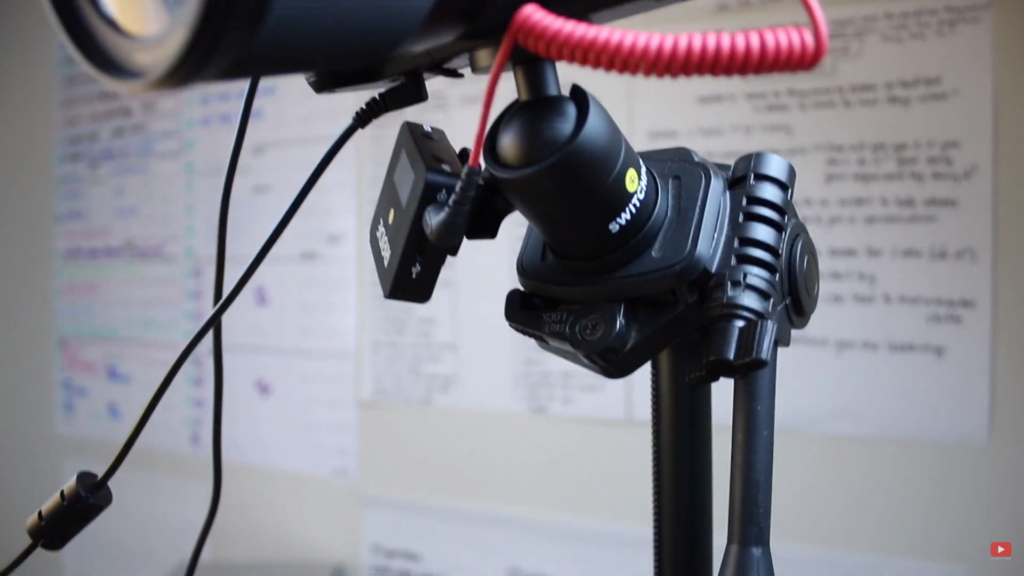 You can actually use it on the receiver to magnetize it to your tripod or the switch pad. I used the ball head from the switch pod on my actual tripod. It sticks on the tripod, but it also will magnetize to the hot shoe. It doesn't slide in, but it will sit on top and be secure. It's relatively secure that way. However, it will cover up the flip screen so it still doesn't work that much that way.
Creator Gear Upgrade #5: Apple iPad Pro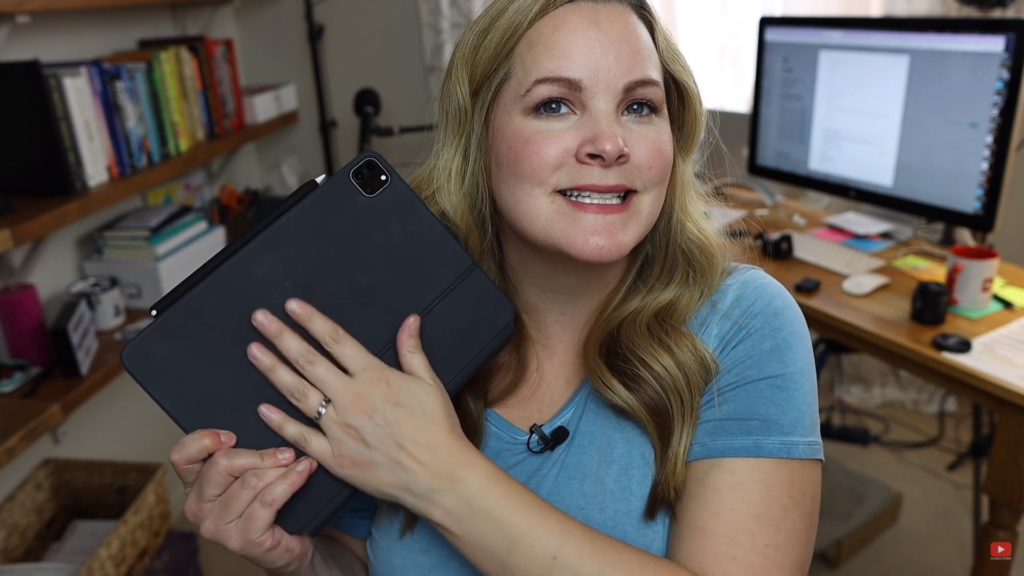 Last, but definitely not least, is my Apple iPad Pro, my pencil, and the magic floating keyboard. I actually did a review on this here. I showed what I use it for in my personal life and my business life. Seriously, if you have been wondering what it's like to just be able to write with a pencil on an iPad, it's amazing! I love it. Now, I know that Apple recently released the iPad Air, which has similar features and stuff to the iPad Pro, and you can use the Apple pencil and all that good stuff too, so you may want to check that out.
Although it is the most wonderful time of year for upgrading your YouTube Creator Gear, like getting all those Black Friday, Cyber Monday deals, and all that stuff, I also want to let you know that this is actually the perfect time of year to start thinking about what you want to accomplish next year. So if you've been thinking about starting a YouTube side hustle or an online business as a side hustle using YouTube, then please check out my YouTube channel and playlist here.
Related: Video Editing for Beginners
Be sure to subscribe to the VidProMom YouTube Channel so you don't miss fresh new videos from Meredith! Click here to subscribe now.