Have you noticed some of these things about YouTube recently? Here's what I'm doing to eliminate YouTube pressure and focus on what really matters in my business.
Listen to Episode 59: Remove YouTube Pressure & Focus on What Really Matters
There's something that has been on my mind lately when it comes to my YouTube channel. And I couldn't put my finger on it until recently. And instead of letting it noodle around in my brain any longer, I'm going to just talk it out here in this podcast episode.
Check out some episode highlights:
[0:55] At the beginning of 2020, I had some goals that I set for my YouTube channel and business. Knowing that I was committed to that goal and evaluating what it would take to reach that goal, I made some interesting discoveries in the process about YouTube pressure and puts the focus on what really matters.
[10:48] I have a new appreciation for a well-rounded online business model. That involves YouTube in big ways, but doesn't revolve around YouTube and having a YouTube channel.
[11:20] It's okay to be a resource channel. Being a resource person, doing tutorial videos for example, may not get your videos thousands of views right after they're published. However, you can create helpful content that is optimized to be found by people when they need to find it, meaning in the search results and in the recommended video results.
[13:05] Don't put all your eggs in one basket. If you're wanting an online business, then you need to be more well-rounded than just having a YouTube channel. You need to actually have a business model, not just a platform or a personal brand.
[16:20] Go with the level of creativity you're feeling. If you're feeling creative and you want to change it up and do something a little different with your YouTube video, or maybe you're just in the mood to crank out a bunch of YouTube videos all at once, then embrace that and go with it. You get to decide what your content creation business, your side hustle, your online business gets to look like.
Related: How to Get Your First 1000 Subscribers on YouTube
Related: Spider Web Effect on YouTube – Should you implement it now?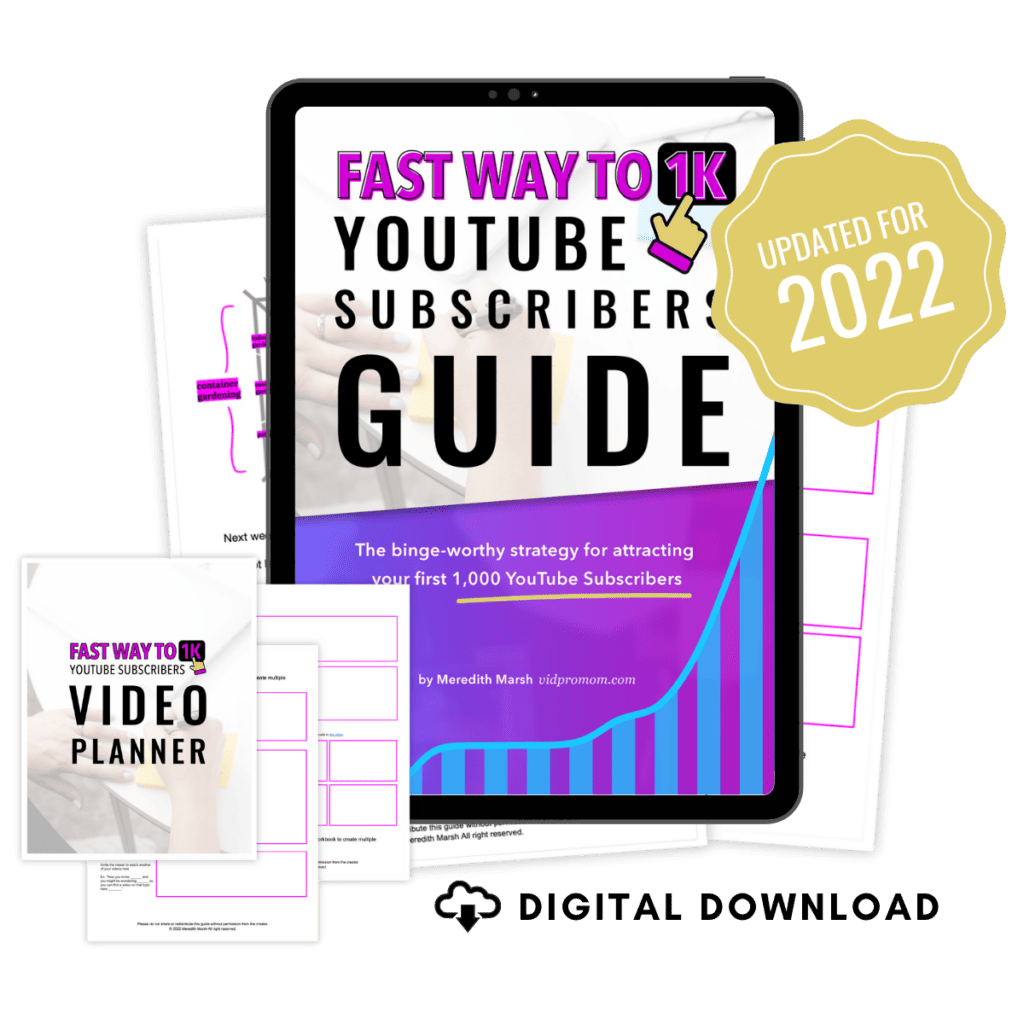 If you want to connect with me over on Instagram, my handle is meredithmarsh.co. You can drop me a DM. I always love hearing from you. And I'll see you there!