Is the Rylo 360 Camera something you should consider buying? Rylo sent me their 360 camera to try out so I could let you guys know what I think, so this is my official Rylo 360 Camera review.
Rylo 360 Review
The Rylo 360 is a fun little 360 camera with a very powerful app, and I'm pleased to share my opinions with you after using it for a few weeks. Rylo sent me this camera so that I could share a review and how-to videos with the VidProMom family! Be sure to watch the Rylo 360 Camera review on the VidProMom YouTube channel to see the comparison footage with your own eyes!
Click here to subscribe to Meredith Marsh on YouTube.
Some product links in this post are affiliate links, and I will be compensated when you purchase by clicking our links. Read my disclosure policy here.
Rylo 360 – What's in the Box
Rylo runs around $500 here and includes a number of items in the box. Bef Inside the Rylo 360 box, you will find a few items:
Rylo 360° Camera
Rylo Battery Pack
Protect Pouch
USB Charge Cable
Rylo to Phone Sync Cable(s)
Rylo Everyday Case
16 GB micro SD Card
The everyday case has like a regular action camera type mount, so it works with GoPro accessories and grips and things like that.
The Rylo handle, though… it's so little and dainty! It's less bulk in my purse. The camera is small, the handle is small, and I really like that. There is a waterproof case, the Adventure case, which you can buy separately, so you might want to get that as well as a floating handle at some point if you're going to be using that around water.
About the Rylo 360 Camera
I did record footage with the Rylo as well as my GoPro and iPhone, so we will look at quality, color, and audio in just a moment but for now let's go over the camera itself.
The Rylo 360 camera has two wide angle lenses each side, with an aperture of 2.8. It records in 4K @ 30FPS, and you can shoot 360 or just 180 if you want to. Recently, Rylo released a firmware update, so some of these specs may have changes since I first used the camera.
With the Rylo, you can create a time-lapse at up to 16x normal speed. It also has a photo mode, which is a panorama photo at 6K.
The Rylo has a removable Li-ion battery, which should last about 60 minutes. Shooting on a 16gb card, shooting mostly 360 videos, my card was only getting me around 34 minutes of footage though.
The camera itself is pretty typical, aside from the dual lenses. It has a shutter button which is also the power button, it has a small status display, a mode button, a micro usb port.
The Rylo App
Using the camera does require the use of your phone to view and edit your footage, so you need an iPhone 5S or newer with iOS 10+ or Android 6.0 or newer. To see the app in action, watch the Rylo Review video on the VidProMom YouTube Channel.
The Rylo app is not only necessary, but it's where a lot of the magic of 360 videos happen! It's not really fair to talk just about the camera itself. The app is where the magic really happens for the Rylo.
Rylo's sort of "claim to fame" is in stabilization. So their goal is to make it easy for anyone to capture and share great videos… which sounds like a really big goal but because the Rylo does so much of the "heavy lifting" (so to speak), the whole experience is really simple and easy to capture and share great videos.
Here's what I mean by "heavy lifting:" You are shooting everything around you, then you tell the software (the app) what you want to be seeing in the frame of the video. Literally, with the touch of your finger! Then the genius stabilization kicks in an makes it all feel very smooth, and level, and it's not shaky, it's just really pleasant to watch.
I tend to roll my eyes at the idea of editing video on my phone, but that is what's going on with the Rylo. It's so different than editing regular videos, though. It's actually easy, intuitive, and fun.
To edit your video, you tap the screen to play or pause, select a face or object you want to look at, and the camera will look there. Choose a person or object to follow and the frame will follow that object. So you're just going through your video clips, and telling the camera–or more accurately–telling the frame where to look while it's rolling.
Related: Best Computers for Video Editing
Rylo Comparison & Review
If I was to review the Rylo based on the quality of the footage alone, I would say it's not that great. To see what I mean, be sure to watch the complete review video. However, the cameras I am comparing it to in this post are not 360 cameras, so it's important to keep that in mind. You have to take into account the advantages of having a 360 camera.
Rylo Quality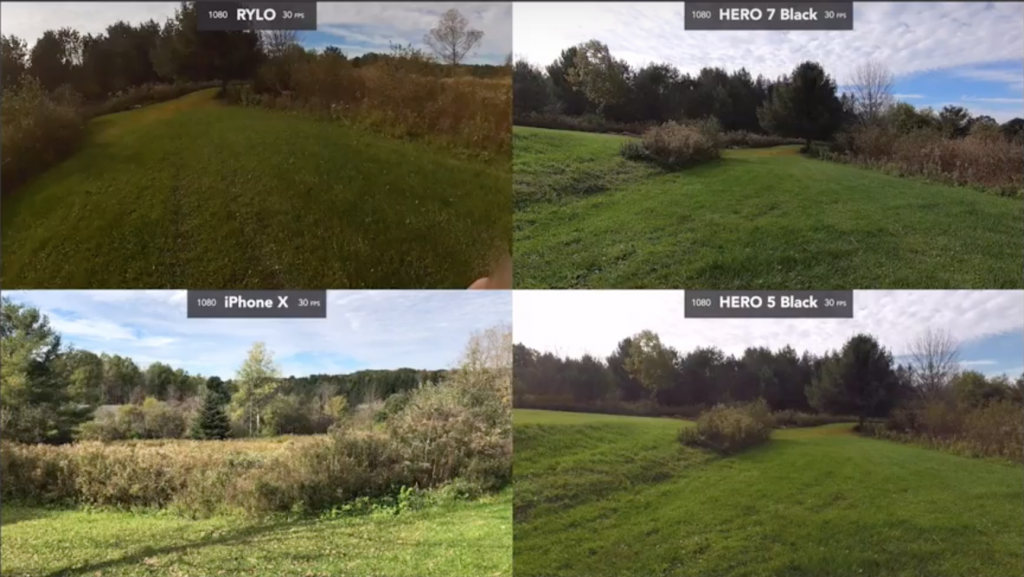 You can see in the photo above, that looking at the comparison between the Rylo, iPhone X, Hero7 Black and Hero5 Black, there are some obvious differences in how the image looks.
There is also some pixellation in the trees in the Rylo footage, and I'm not sure if that's coming from the camera itself or in the exporting process. The image is very, very clear when I'm editing on my iPhone, but this is the footage that comes out of the app after editing and exporting.
Rylo Color
The Rylo footage is darker, browner, and it looks very muddy to me. The iPhone X footage looks a little more balanced as far as colors go. The greens of the Rylo are much less vibrant and dark than the Hero 7 Black and iPhone X. I think the colors could be fixed with editing, but out of the box it just feels too dark and too brown.
On the other hand, where the Rylo picks up the blue sky, the blue is really nice and blue. But again, the greens and browns are consistently "muddy."
Rylo Audio
The audio quality on the Rylo is really good, compared to iPhone X and Hero 7 Black. In my comparison, the Rylo does a better job of picking up my voice, where as the iPhone X is pretty muffled, and the Hero7 Black is picking up audio from all around me, not just my voice, which is closer to it.
Be sure to watch the full comparison video to hear the audio comparison!
Audio is often a problem with action cameras, so I'm pleased with how the Rylo handles it. Not bad at all!
Rylo Stabilization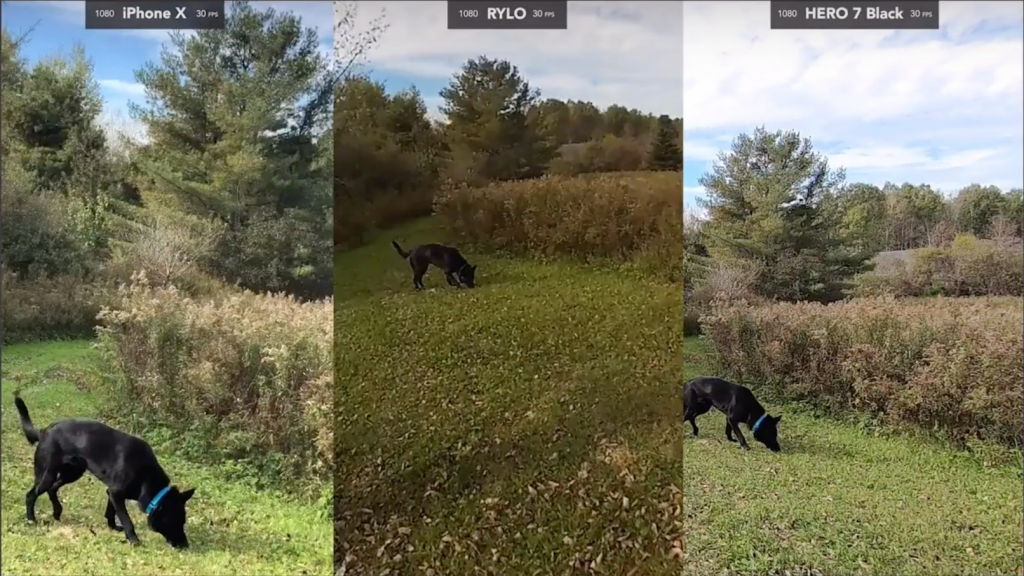 I was really eager to compare the Rylo stabilization with Hero7 Stabilization. Rylo is known for their stabilization, but the new Hero7 Black is packed with really great stabilization as well. Comparing the two, there wasn't a stand out "winner." Both seemed really smooth to me.
Rylo 360 Tips
You want to make sure you keep your Rylo facing one direction as much as possible. This will make it a lot easier to edit your footage because your frame will be consistently facing on direction.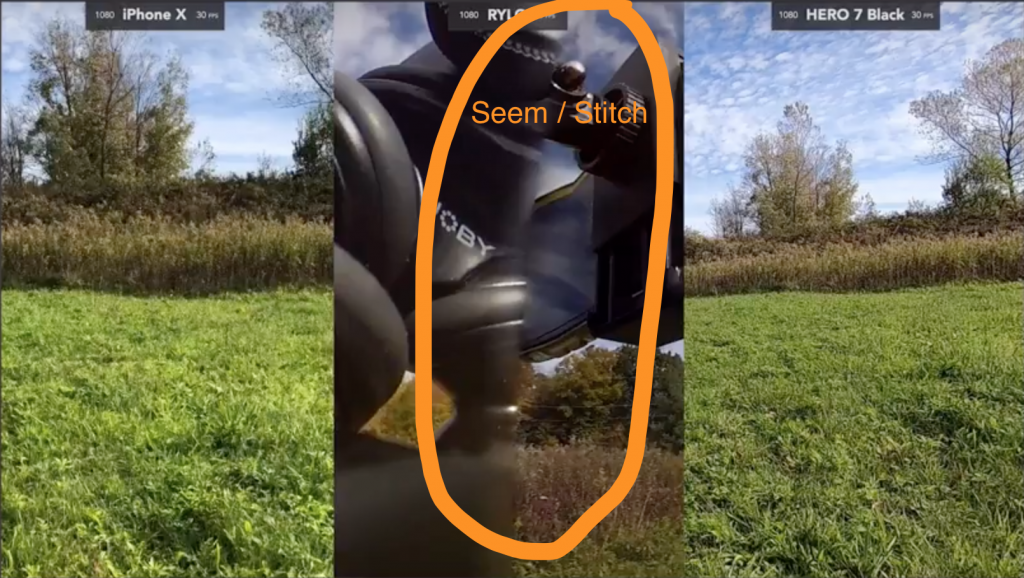 Another thing to look out for is where the Rylo software "stitches" the images from the two lenses into one image. There may be places in your footage that the seem is visible and ruins a shot. Just make sure to face one lens in the direction you are sure you want to capture. Otherwise, you can edit around the seem.
So, there you have it. Overall, I really like the Rylo, and I am brainstorming ways to use it for my YouTube channel but as far using it as a family camera, I really like it. As long as it's not around water or going to get beaten up, this is for sure a fun camera for everyday video hobbiests like you and me.
Rylo 360 Camera Accessories
Although Rylo comes with all the necessities including a memory card, there are a handful of additional accessories that might make your shooting easier and last longer! Check out what else Rylo has to offer: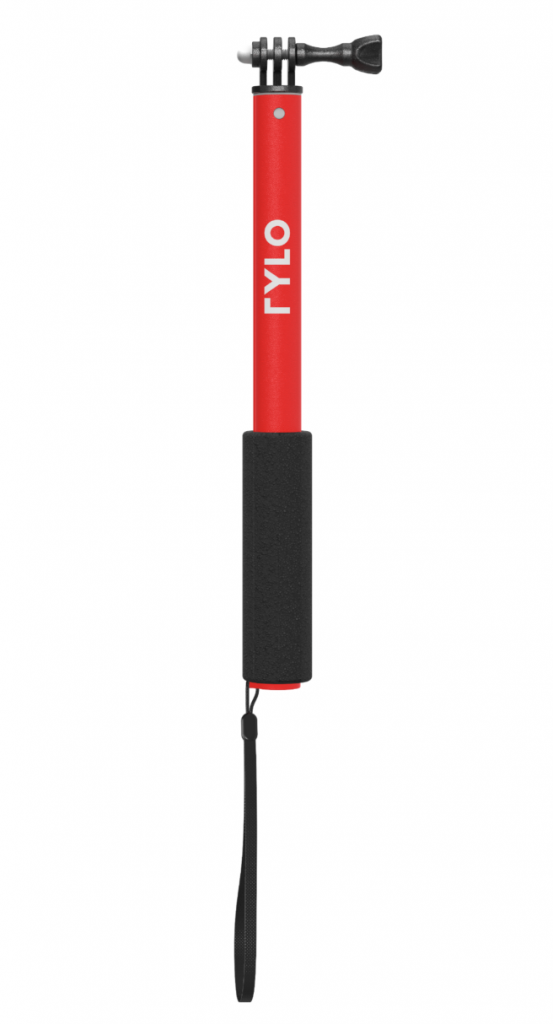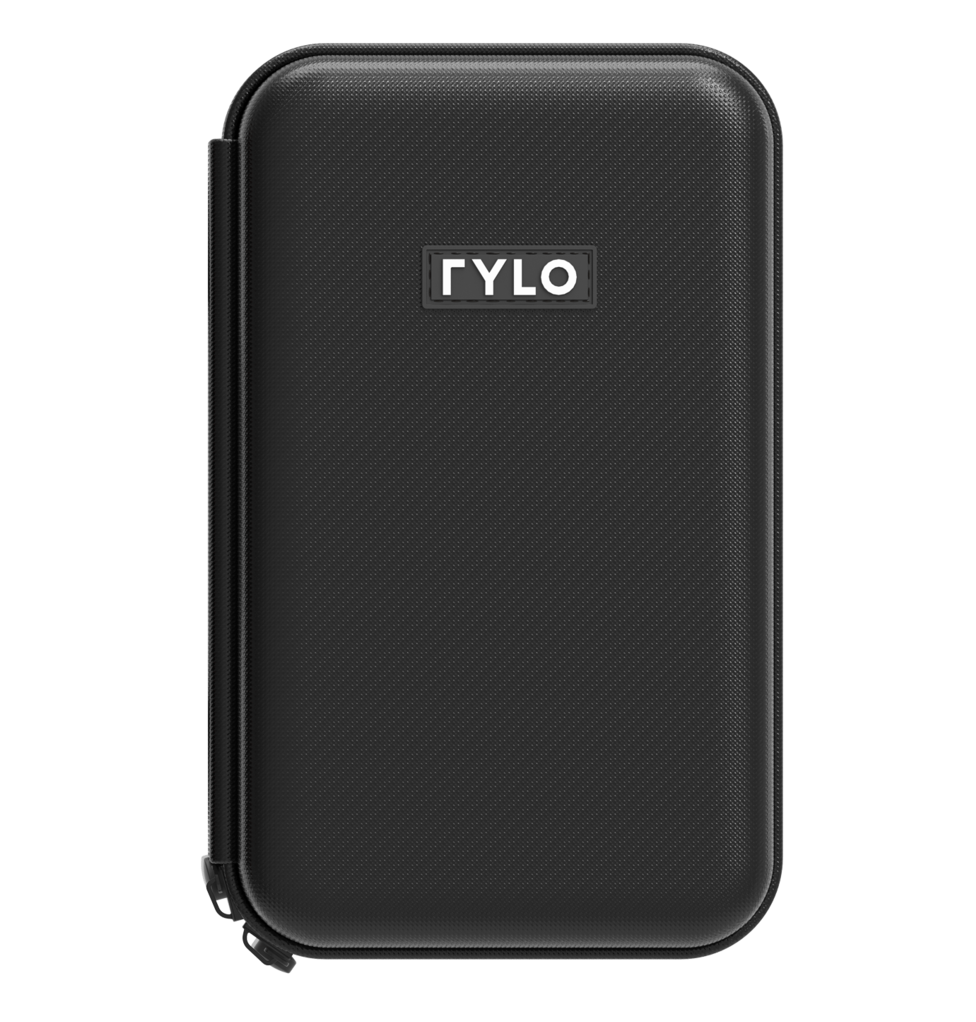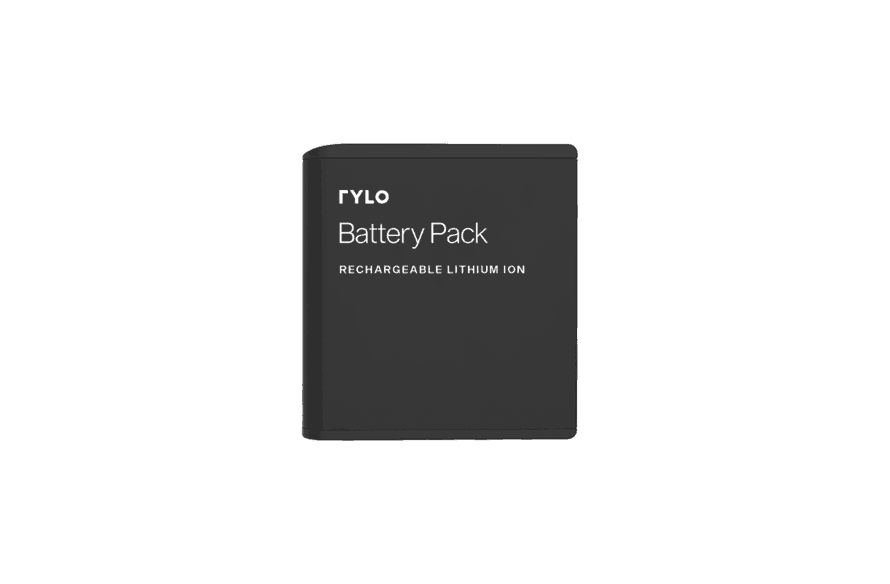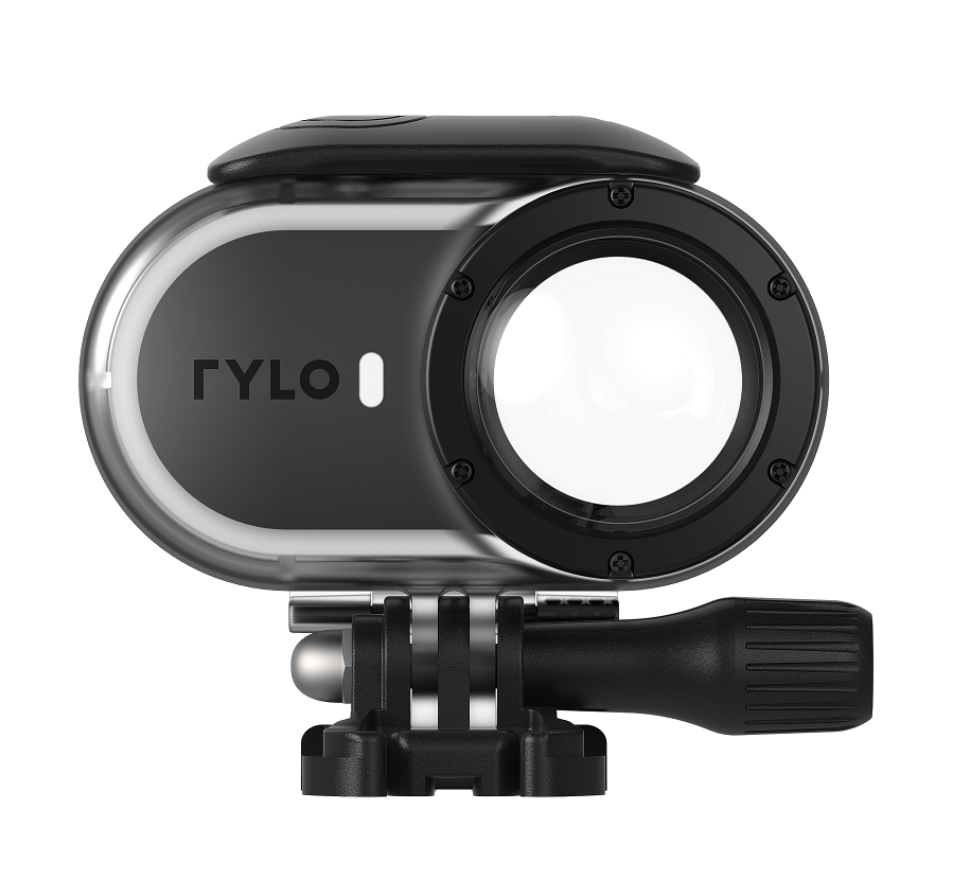 Thanks to Rylo for hooking me up with this camera, it's a lot of fun to test new products and the 360 market is definitely one I will be keeping my eye on.
Have you jumped into the 360 pool yet? Let me know in the comments and if you have any questions specifically about the Rylo camera, please leave them below, I'll try my best to answer them, but also your questions help me figure out what videos to create here in the future.
Be sure to subscribe to the VidProMom YouTube Channel so you don't miss fresh new videos from Meredith! Click here to subscribe now.