Although I prefer to edit video on a desk top, sometimes it's helpful to use video editing apps on your iPhone, iPad, or Android devices! On this page, you'll find some of my posts and tutorials on video editing apps for mobile video editing.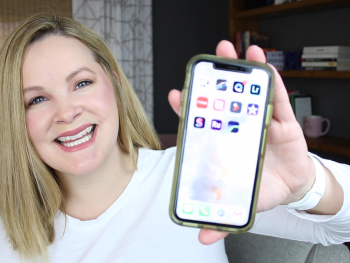 I'm giving away a GoPro Hero7 Black! For more details and to enter, click this link: https://gleam.io/t26D4/win-a-gopro-hero7-black
Curious how to edit videos on iPhone? I don't typically edit videos on my iPhone… but lately, I've been doing more and more editing on my iPhone X (especially with Luma Fusion). While there are several video editing apps for the iPhone, there is one that really blows me away!
In this post (and YouTube video), I want to show you how easy it is to edit videos on your iPhone with a handful of editing apps, so if you're wondering how to edit videos on iPhone, this is for you!

…