The first time I downloaded and opened Adobe Premiere Pro, I opened it up and was instantly overwhelmed. Now, I use Premiere Pro to edit my YouTube videos every week. It's my go-to program for editing now, but it's not the greatest option for beginners.
On this page, you can find all my tutorials and posts on video editing with Adobe Premiere Pro. If you're interested in checking Premiere Pro through Adobe's Creative Cloud suite, click here to download it instantly via Amazon! (Full disclosure, I earn a commission when you click my link and make a purchase at no additional cost to you.)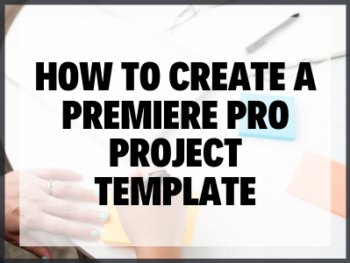 In this video, I show you exactly how to create a video template in Premiere Pro, and this works in virtually any video editing software! So if you're looking to save time with your YouTube video editing, creating a video template, Premiere Pro or not, is going to be a game-changer for you!
…