There are many useful Canon m50 accessories, but you don't want to spend a ton of money or time looking for the right ones. Don't worry, you have come to the right place! Check out my top 7 Canon m50 accessories for m50 and m50 mark 2!
Some product links in this post are affiliate links, and I will be compensated when you purchase by clicking our links. Read my disclosure policy here.
VIDEO: Canon m50 Accessories
Click here to subscribe to Meredith Marsh on YouTube.
Canon m50 Mark ii Video Accessories
To create great-looking videos, you can't just depend on the camera. You need to consider getting some accessories to increase the quality of your video and picture. However, it can take a lot of time and money to figure out which is the right one for you. Well, I have come to give you a hand in your selection. In this blog, I'm going to show you the 7 Canon m50 Mark ii accessories you probably want to grab. Most of them I'm using and I love it, while others are on my wishlist.
Related: Canon M50 Mark ii – 7 Things to Know
1. Dummy Batter for Canon m50 Mark ii
This "dummy battery" allows you to power your camera by plugging it into an outlet, rather than using a battery and having to make sure it's charged, or owning several batteries so you never run out of juice, or risk your battery dying in the middle of recording.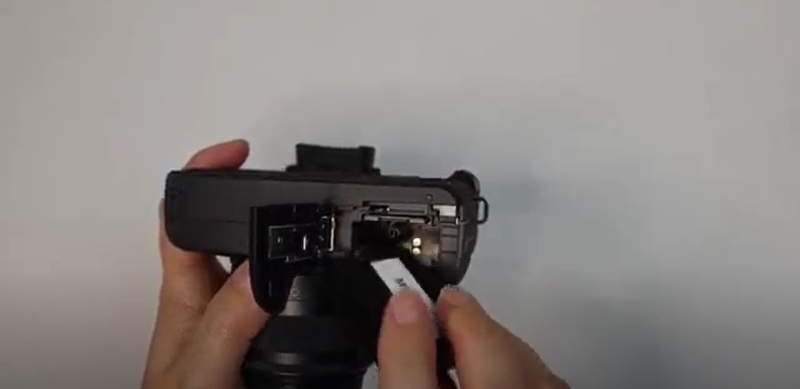 How this works is you put the dummy battery part into where the battery would go, connect it with the other end, and plug it into the outlet. Sometimes, the battery will be a little wonky, which can be fixed by using a piece of gaffer tape or positioning the cord so there is a little bit of slack. Now, your camera will stay powered, and you don't have to worry about it.
2. Sigma 16mm Lens for Canon m50 Mark ii
I've said it before, and I will say it again. Get that sweet Sigma 16mm lens! It's going to instantly upgrade the overall look and quality of your videos/pictures because you can use a low f-stop, which means more light coming into the camera. If you're creating videos at home where you don't have a bunch of studio lights or a lot of space to create depth, then this is perfect for you. With this lens and the right settings, you can create a nice blurry background bokeh effect.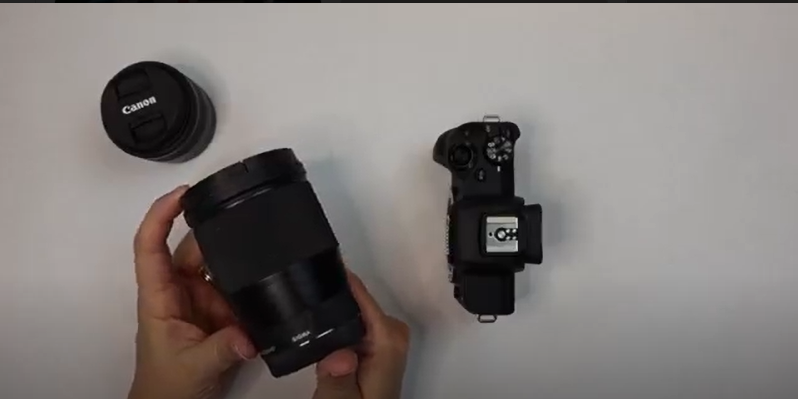 Trust me, I'm not big on spending thousands of dollars on expensive camera gear that you don't really need, which is why I rave about this lens for being good, affordable, and compatible with a camera that's affordable as well.
3. Rode Wireless Go
You will likely want to invest in an external microphone for recording YouTube videos if you're using the Canon m50 Mark ii. The on-board mic of pretty much all mirrorless and DSLR cameras is just not up to the quality that you'd want for even a YouTube video.
For me, I am using the Rode Wireless Go microphone. It's quite easy to use. You have a transmitter that you can clip to your shirt (you can also use a lav mic here but right now I'm just using the transmitter mic because I think it's better than the lav honestly), and the receiver goes into your hot shoe of the Canon m50 Mark ii and plugs into the mic input. Make sure both the transmitter and receiver are both on when you are recording.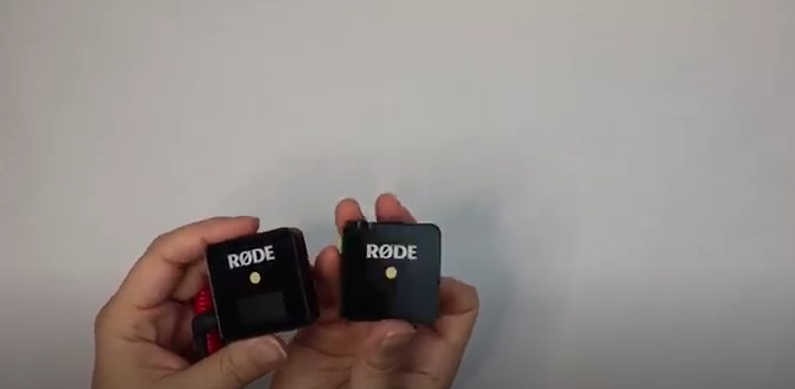 One thing I love about wireless microphones is that I can move around and be far from my camera while recording and the audio quality will be great. Wireless microphones give you some flexibility around your recordings.
No matter what wireless microphone you are using, you want to do a few mic checks and adjust your audio settings.
Related: Rode Wireless Go Setup – 7 Tips for Better Audio
4. Quick Release Plates for Canon m50 Mark ii
I had high hopes for finding some kind of quick release plate that didn't get in the way of the battery door on this camera, but I failed.
A quick-release mount and plate is handy if you have more than one camera and/or tripod or handle and you want to switch around between them without having to unscrew the camera from the tripod mount every time. If your tripods and camera are all outfitted with a quick-release system then it saves you a lot of time and aggravation.
However, if you need to get in and out of the battery or memory card compartment a lot, then the quick-release plates will get in the way.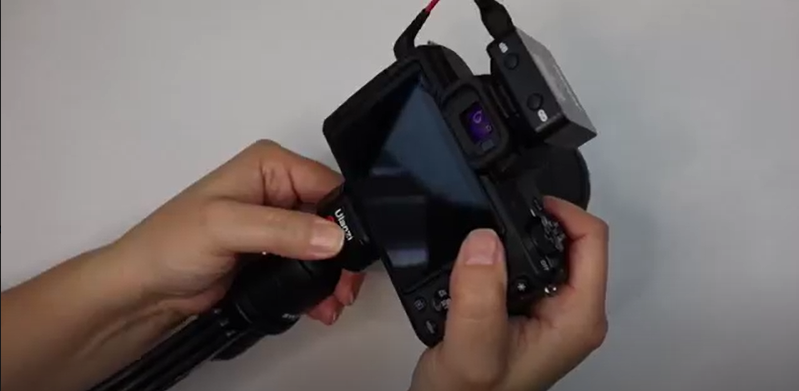 I tried the Ulanzi fast claw and the Harwerrel quick release plate. They're both great, sturdy, and well-made. The Harwerrel does have a lever on the side and on the screw, but I do like the Ulanzi better because it is smaller, and it's just a button you press instead of the screw.
Now, if you know of a quick-release system that doesn't block the battery compartment door from opening, PLEASE let me know because I'm on the hunt for one.
5. LCD Screen Protector for M50 and M50 Mark ii
I got this Expert Shield Screen Protector for the touch LCD screen on the Canon m50 mark ii. I get so much anxiety putting these things on devices because I'm afraid I'm going to mess it up with bubbles and dust! However, this one from Expert Shield was really simple to install, and it looks like I did a pretty good job!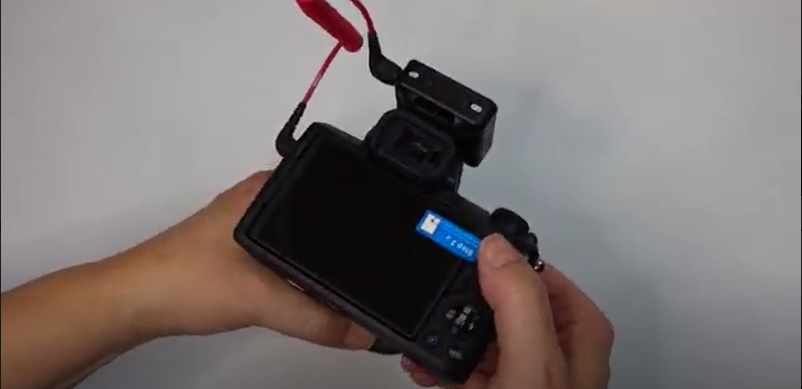 6. Bluetooth Remote for Canon m50 Mark ii
Now you can use your phone to connect to your camera and control it, but sometimes I want to use my phone for my video script, and I don't want to go back and forth between my video script and the camera app.
Related: Bluetooth Remove for Canon m50 Mark ii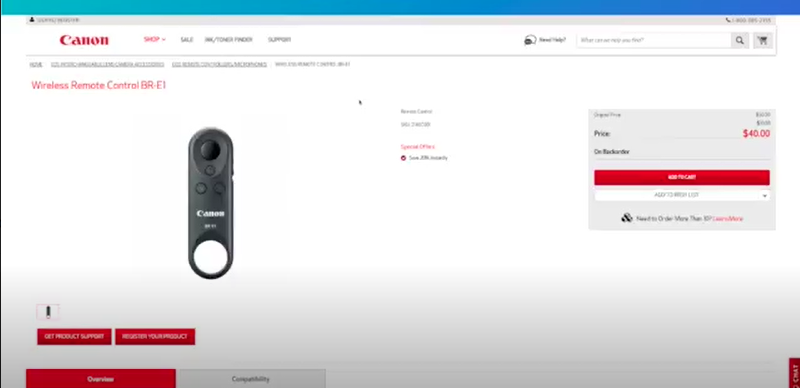 7. Tenba Bag – Protective Case
I was looking for a small protective case for my camera and lens that I could throw into my purse, so I didn't have to have a designated camera bag when I take my camera someplace. I found this BYOB Camera Insert from Tenba that fits what I want.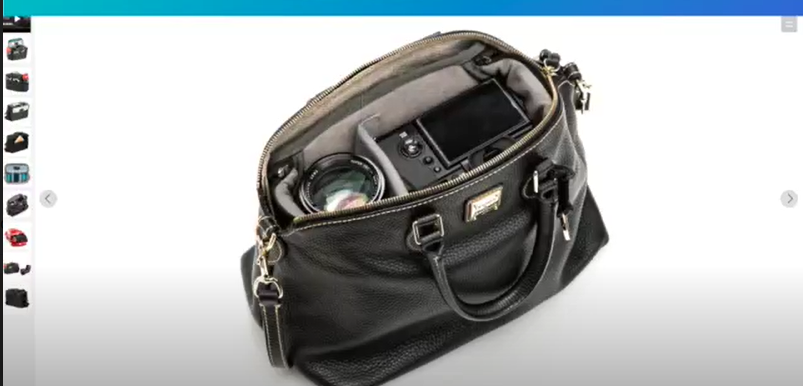 Tenba is a great company that makes really great bags and accessories for cameras. I was going to order the size 9 of the BYOB Camera Insert from Tenba that would fit my m50 mark ii or my m6 mark ii and the sigma lens. I'm also thinking of ordering these protective wraps. They're not available to order yet, but I want them. They're water-resistant on the outside, smooth on the inside so they protect your gear, but I could use them to wrap my camera up and put it in my purse.
Those are my favorite accessories mixed with some that are on my wishlist for the Canon m50 Mark ii. I hope this helps you to reduce your list of camera accessories as well as what to actually spend your money on. Also, if you want to know the video and audio settings that I use on my Canon m50 Mark ii, make sure to check out my previous blogs.
Related: Canon M50 Mark ii Video Settings